Dennis Schroder is still reeling from one of the most colossal NBA Free Agency blunders in league history, but his immediate family is remaining positive through all the negativity. Dennis Schroder's wife Ellen reacted to Dennis Schroder turning down Lakers contract, and ultimately losing $78 Million with an inspirational message to his fans.
Details on Dennis Schroder Fumbling the Bag
According to reports Celtics will pay Schroder $5.9 Million on a year mid level exception deal. Way before the free agent market opened up Lakers offered him a 4 year $84 Million deal. He turned it down under the assumption he could get a max contract from another team. However, in the end Dennis Schroder lost $78 Million with his free agency blunder. It's also reported that Dennis Schroder is not expecting to start for the Celtics, which actually might beneficial for him since his best year came as a bench player.
Dennis Schroder's Wife Ellen Reacts to Dennis Schroder Fumbling the Bag
Here is what Ellen Schroder said about Dennis Schroder turning down the $84 Million Lakers contract,
"I'm so proud of my husband that he made this decision to stay true to himself, and to fight for his goals and his vision. I know not everyone understands this, and they would choose money before anything else. However, let me tell you to show some love, be patient, and watch what will happen next".
This was what Dennis Schroder posted on social media after accepting the Celtics $5.9 Million contract.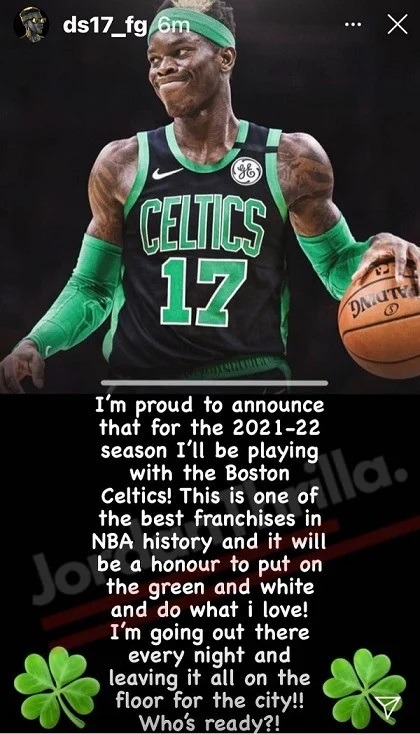 Take a look at social media reactions to Dennis Schroder signing a $5.9 Million contract after turning down $84 Million.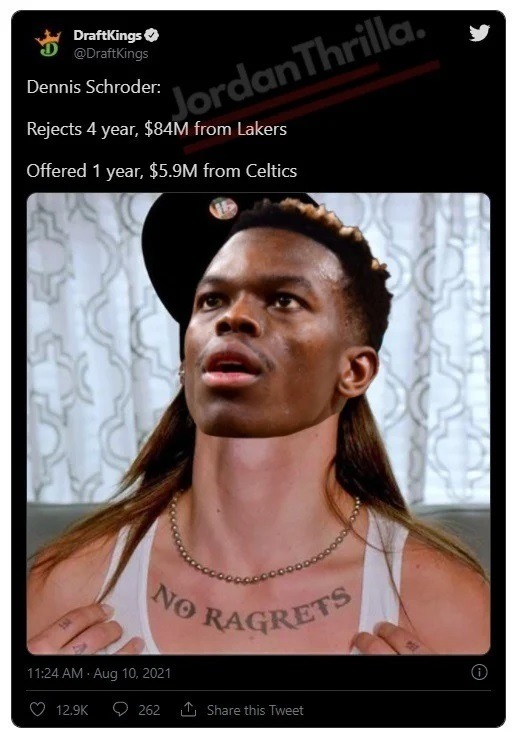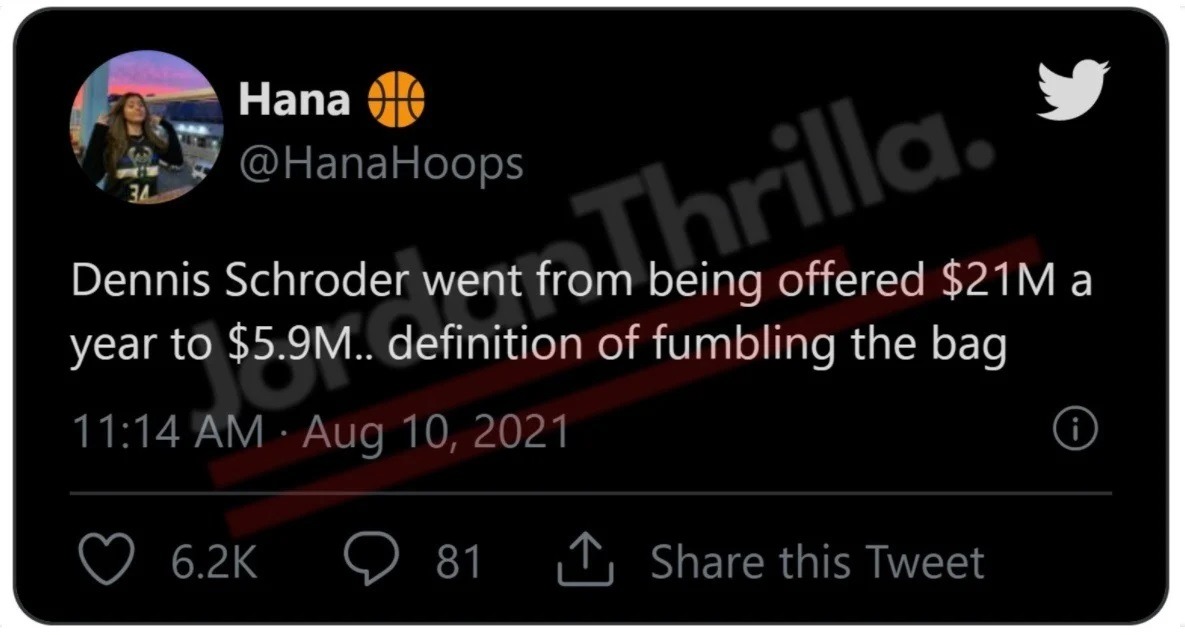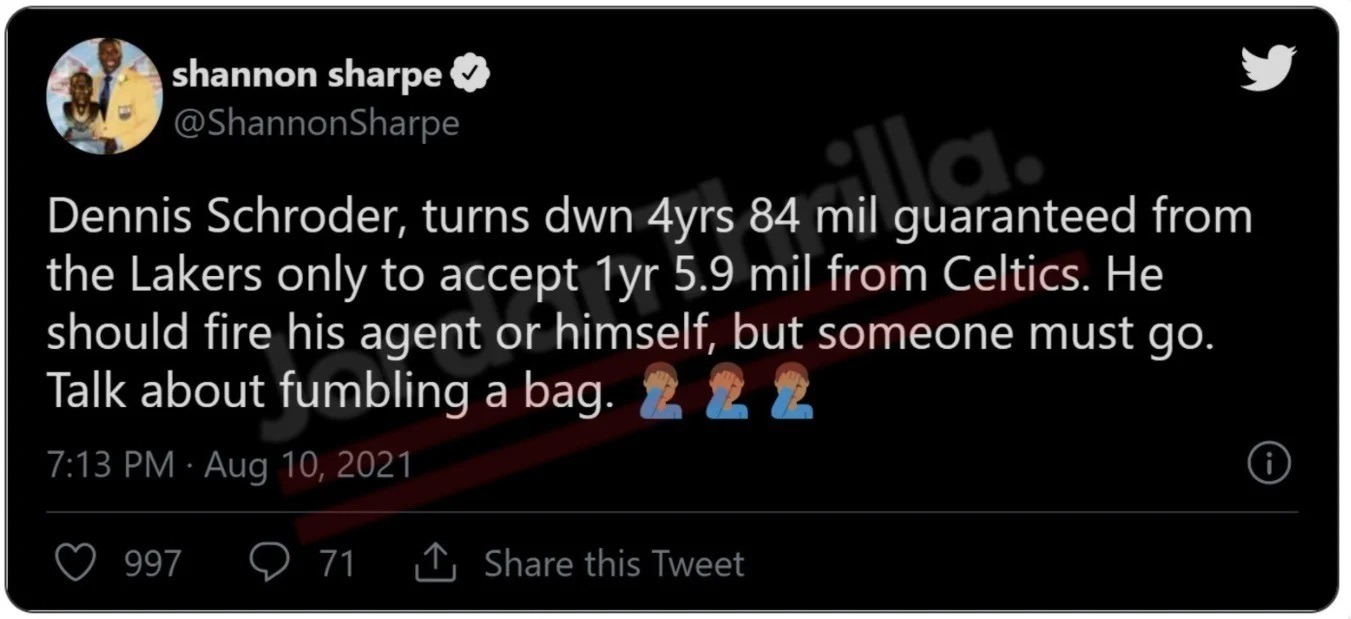 Dennis Schroder: "I thought about it and I'll take yall up on the initial offer"

Bron and Pelinka: pic.twitter.com/aZZGeXq1IY

— Stephen A. Smith Burner (@TheSASBurner) August 10, 2021
The gist of Ellen Schroder's message is that believing in yourself is priceless, so to them Dennis Schroder didn't lose anything. She is also confident that he will perform at a level that will allow to get that contract he was looking for after next season.
Let's hope for the best for Dennis Schroder, because next season is basically a contract year for him.
Author: JordanThrilla Staff