The saga of Malik Beasley vs his wife Montano Yao rages on, and the most recent incident a horrifying story was told. Montano Yao exposed how Malik Beasley kicked her and his son Makai out the house at 4am in the morning.
In the series of post Montana Yao detailed how she has been forced to live in hotels and AirBnBs, while searching for a new job. She thanked her parents for being there for her through it all. She also mentioned that she still will allow Malik Beasley to see their son, despite the hell he has allegedly put her through.
However, she says Malik Beasley is claiming that the child isn't his, and wants her to get a paternity test. In photos his son definitely doesn't look anything like him, so maybe he is on to something.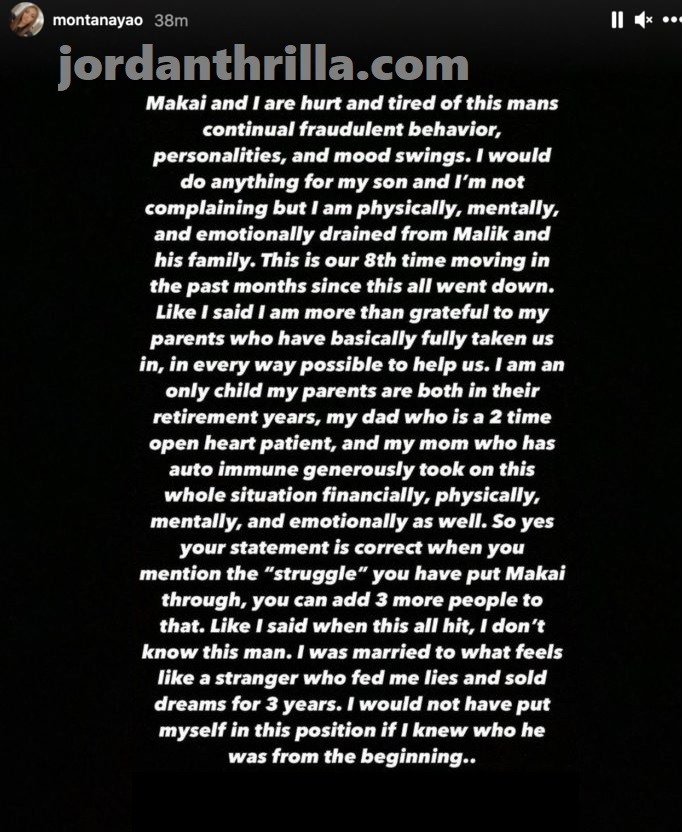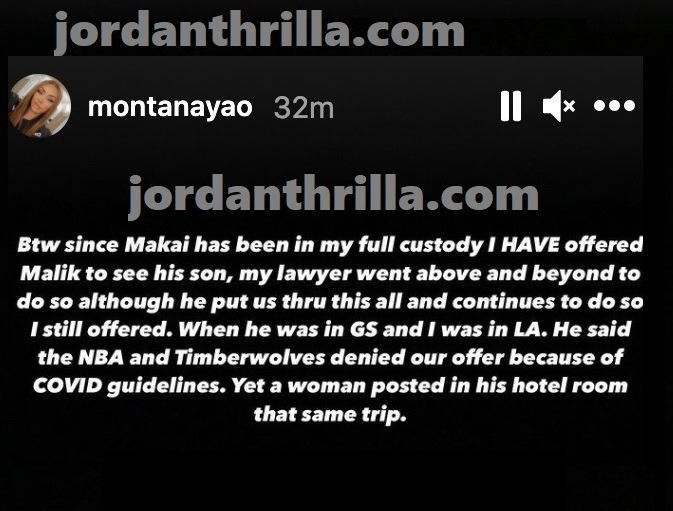 This is a real sad situation that hopefully comes to happy conclusion one day. The person who suffers most in this type of situation is the small child.
Author: JordanThrilla