It was an eventful Game 1 in the West Coast playoff matchup between the injured laden Nuggets, and a Warriors team that is just getting back to full health. The unexpected occurrences during what ended up being a blowout game was Stephen Curry coming off the bench like a 6th man. Later on in the game Scott Foster made his presence known, and Demarcus Cousins was his victim.
Warriors Security Guard Laughing at Demarcus Cousins Getting Ejected Goes Viral
With a little over 10 minutes to go in the fourth quarter, Nikola Jokic looked exhausted and Boogie was subbed in. Within a few minutes of him being on the floor Demarcus Cousins got a technical foul for pointing at the referee while saying some unknown words. A few seconds later, and Scott Foster ejected Demarcus Cousins for seemingly no good reason considering it's the playoffs. It was almost like the referees were trolling him.
One of the most legendary pictures of the night was the moment when a Warriors security guard laughed at Demarcus Cousins' ejection sequence. The amount of anger Boogie was displaying on the court mixed with Warriors security guard laughing in the background kind of tells the story of the whole game in a way. Take a look at the video, and classic picture.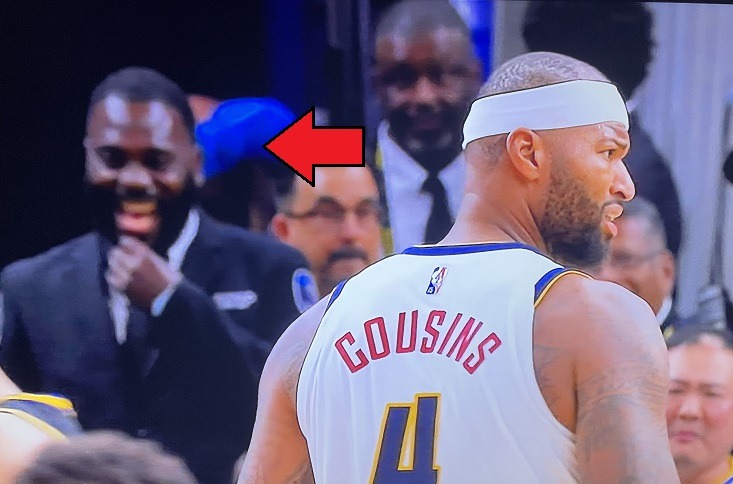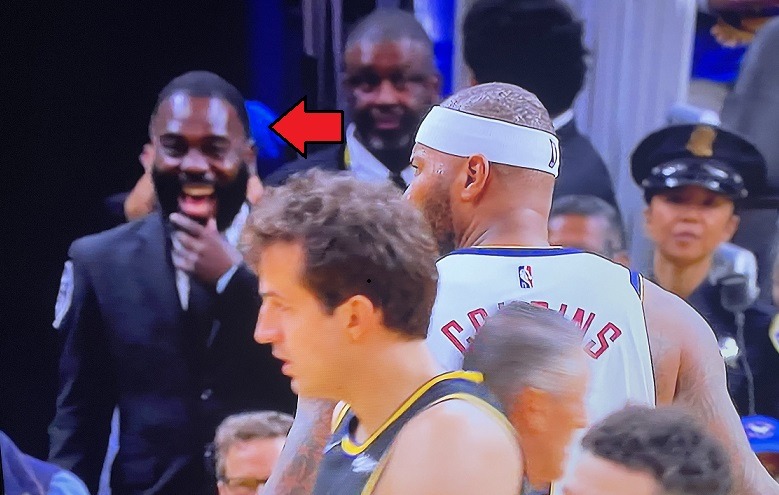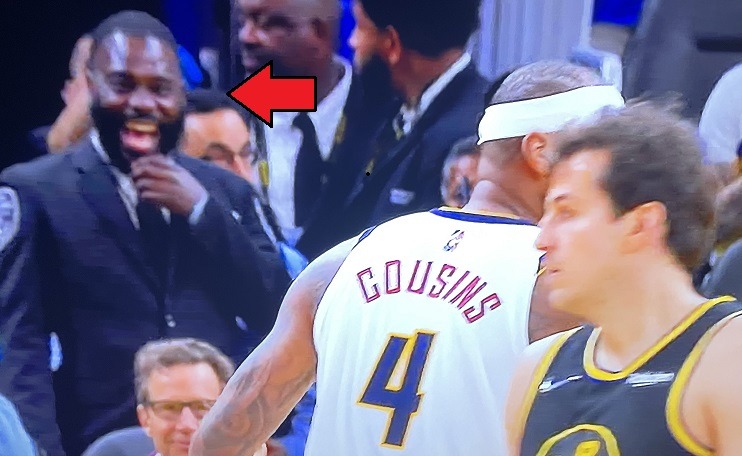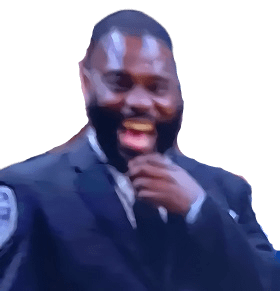 Warriors' security guard laughing at Demarcus Cousins' ejection pain is one of those moments that belongs in a gray and white photo. It's like the epitome of what we love about the NBA, and how fans interact with what's happening on the court. This moment has birthed so many hilarious jokes on social media about how Scott Foster always does something controversial during playoffs time.
In only 10 minutes of action Demarcus Cousins finished with 7 points on five shots. He took and made his only three point shot attempt of the game, and he was relatively effective in the paint. He was roughly scoring 1 point a minute, which is great considering he plays limited minutes.
They will badly need him to avoid technical fouls in Game 2, because they have their hand's full with the Warriors team and Nikola Jokic looked very tired in the second half.