The recent joke made by the iconic commentating legend Reggie Miller on the injury of star player Anthony Davis has become a viral sensation. During the telecast, Davis grimaced in pain and Miller immediately said, "Anytime AD grimaces it's three weeks". The broadcast crew was noticeably silent for a few moments as if they were trying to hold back laughter.
The phrase "Anytime AD" quickly gained traction on Twitter and other social media platforms. It was used as a hashtag with users posting memes and other humorous content. Anthony Davis has had a long history of injuries throughout his career. During his time with the New Orleans Pelicans, Davis only managed to play in 75% of games due to injuries.
Things have improved since then with Davis playing in 76% of games in his first season with the Lakers. However, Davis has still been hampered by various injuries such as calf strains, knee sprains, heel contusions, and many more.

Social Media Reacts to Reggie Miller Dissing Anthony Davis with "Anytime AD Grimaces it's Three Weeks" Joke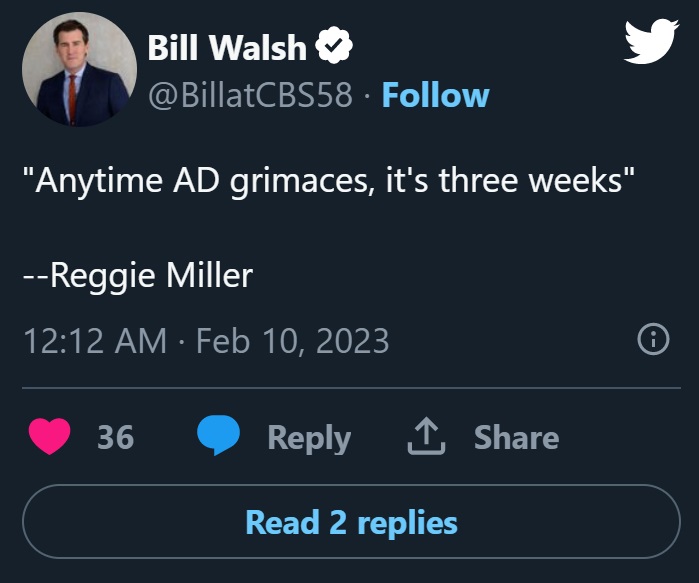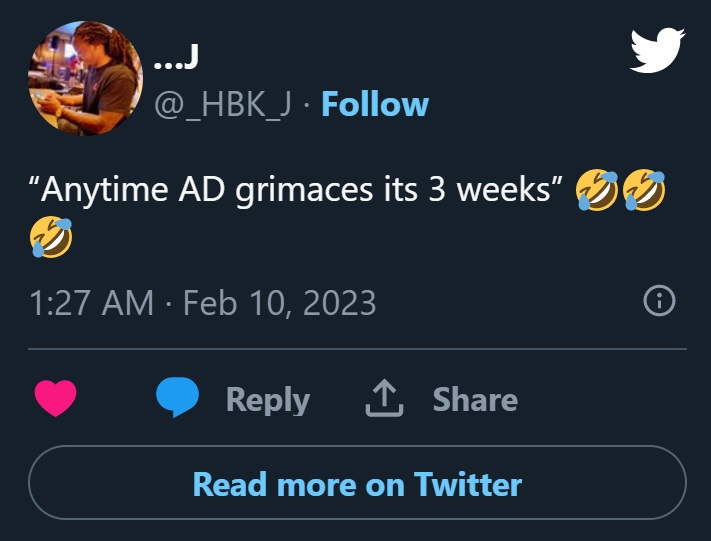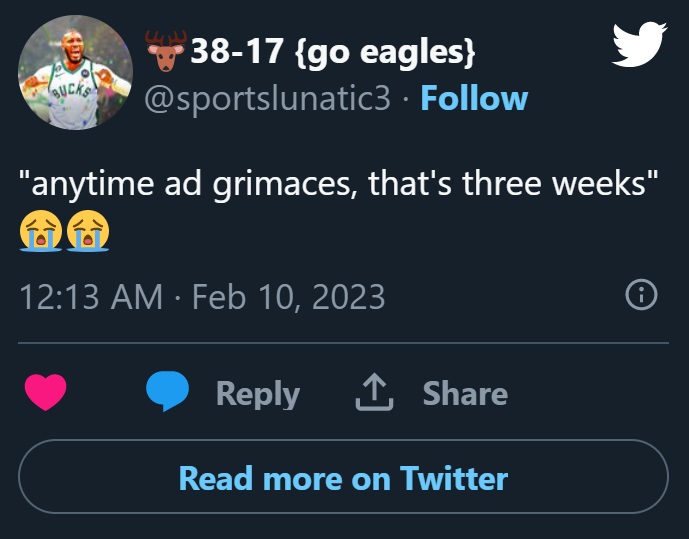 The joke made by Miller highlights an unfortunate truth about Davis' health. In the past three seasons, Davis has missed an average of 17 games. The fear of further injury is always present in many Lakers fans when seeing him on the court healthy. Injuries can set back the development of teams and can derail championship hopes.
Davis' health is of the utmost importance to his team and his fans. The phrase "Anytime AD" has become a part of Lakers lore.