Did Sabrina Peterson post fake text messages sexual abuse victims of TI and Tiny to frame them? In a recent Twitter post T.I. exposed alleged leaked text messages from Sabrina Peterson's victim where she admits that she fabricated the sexual abuse story about Tiny and TI seen on her Instagram account. This came shortly after T.I. released an 8 minute video insinuating that was all an evil plot to take him down.
Yesterday the Tiny and TI human sex trafficking allegations came to light when 15 different women started to share stories through Sabrina Peterson's "theglamuniversity" IG account. They told horrific stories about TI abusing them while Tiny would watch. Some women even said T.I. choked them out and punched them in face when they would try to defend themselves. They also alleged he would force some women to take ecstasy pills.
If the leaked text messages from Sabrina Peterson's victim accusing TI and Tiny are real, it puts in question all those horrific stories seen on her IG account. Take a look at TI's post.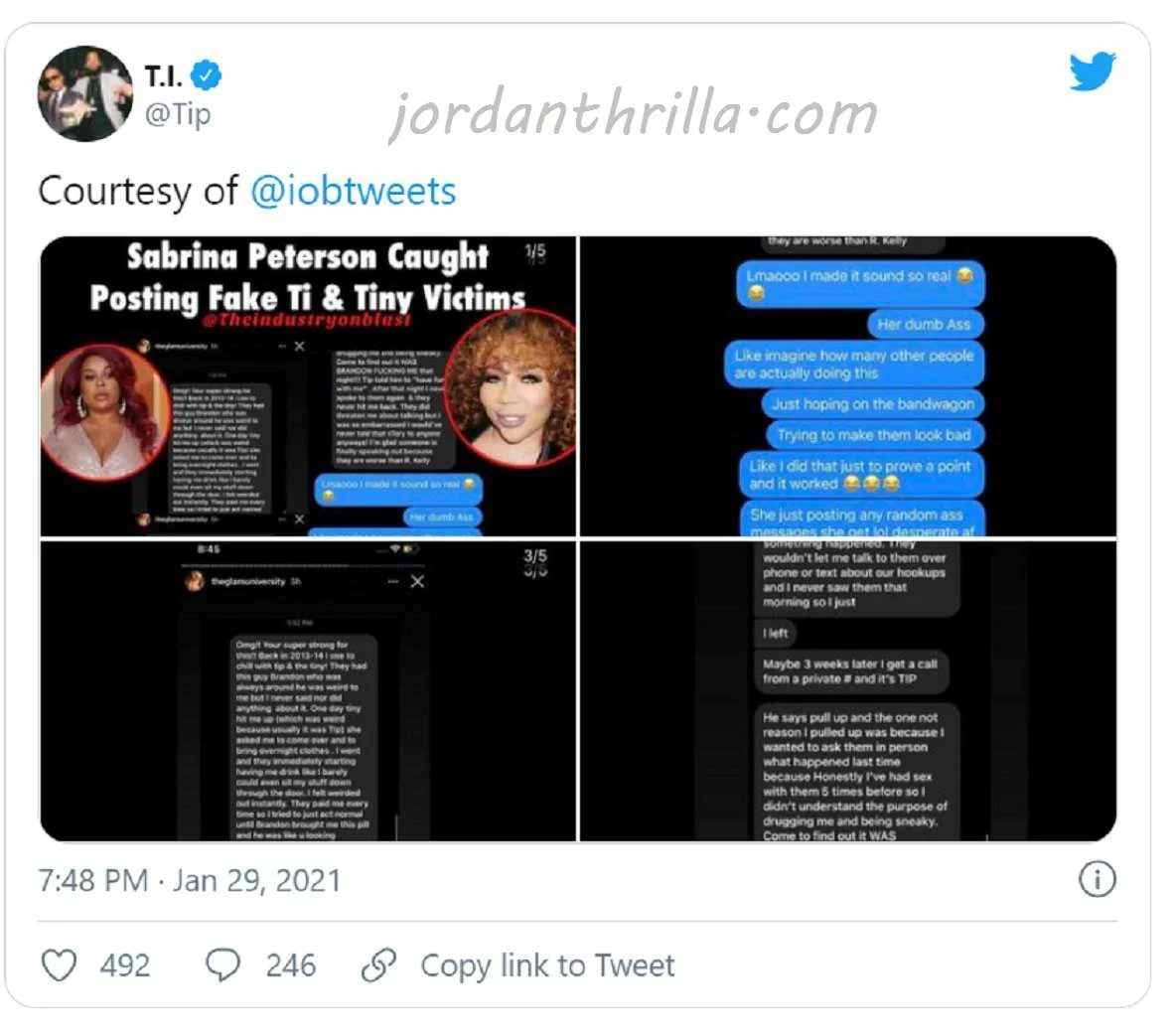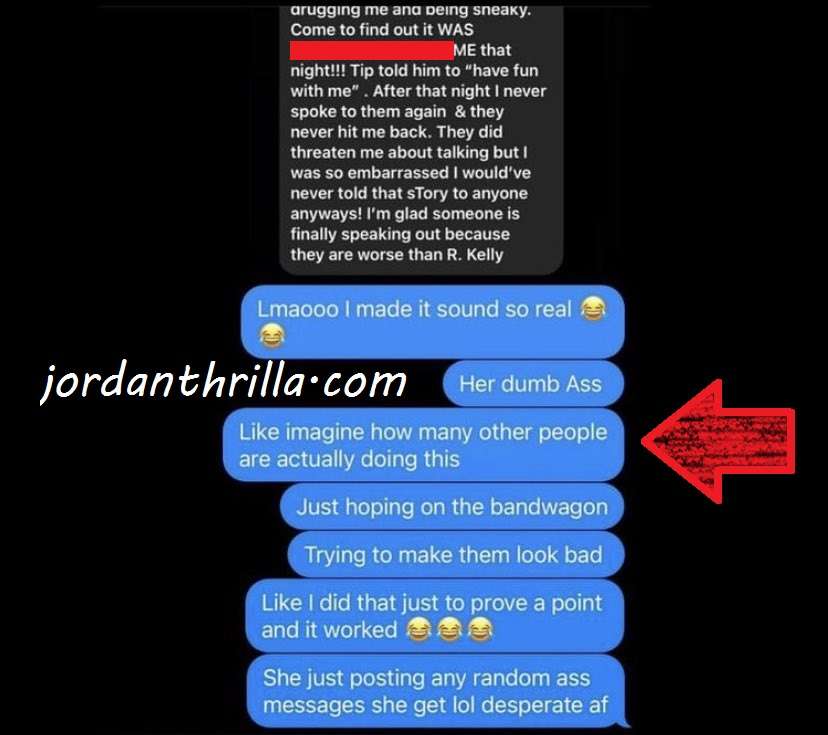 As you can see in the photos above the woman claims she fabricated the sexual abuse story about T.I. and Tiny to make Sabrina Peterson look bad. She wanted to prove a point that Sabrina was desperate to make them look bad with her accusations, and took any story as truth without trying to verify it first. With serious allegations like these, verification would be the most important step before posting them online.
One important aspect to note here is that source of these alleged text messages was TI, but another Twitter user name "iobtweets" who he discovered posted the alleged text messages. It's important to understand that T.I. is probably also desperate to clear his name, so even if those text messages aren't real he would still post them as proof without verifying.
Did Sabrina Peterson post fake sexual abuse victims of Tiny and TI? These leaked text messages say she did, but there is no way to really know if they are real. A thorough investigation needs to be done to uncover who is telling the truth here.
Author: JordanThrilla