When comes to the beef between Cardi B fans and Barbz there is no love lost no matter what the occasion is. December 8 is the special day one of the most talented female rappers ever in Nicki Minaj was born. Ruthless Cardi B fans aren't going to let her day be splendid on social media, so they used the opportunity to start a viral roast session on Twitter targeting Nicki Minaj's weight gain.
Cardi B Fans Make #FatandForty (Fat and Forty) Trend on Nicki Minaj's 40th Birthday
Is Nicki Minaj fat now? On social media right now one of the top trending hashtags is #FATANDFORTY, which reads "Fat and Forty". The disrespectful hashtag was seen right under the message saying "Fans Celebrate Nicki Minaj's birthday" on the front page of the social media platform. This trend has not only taken over Twitter, but there were videos on platforms such as TikTok making fun of Nicki Minaj's 40 year old body. Take a look at some of the Tweets and videos.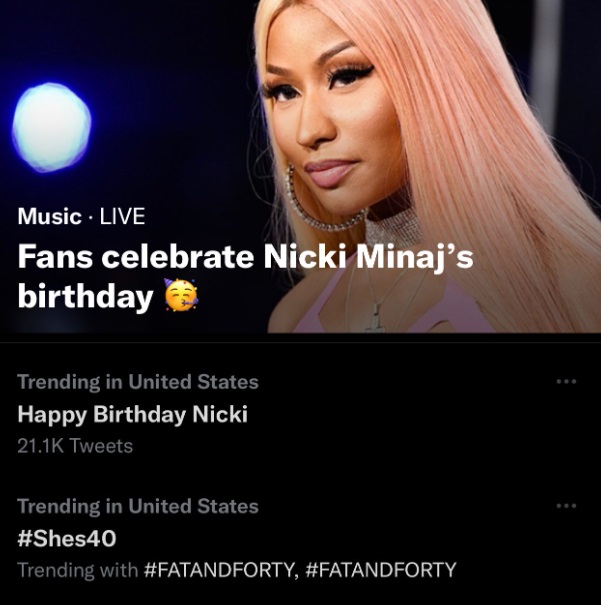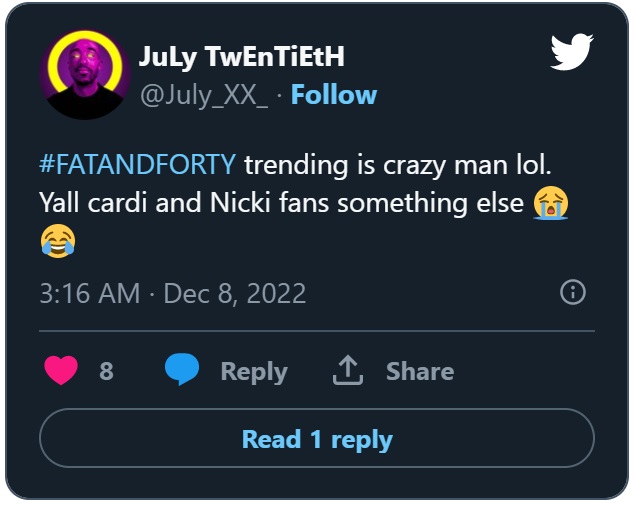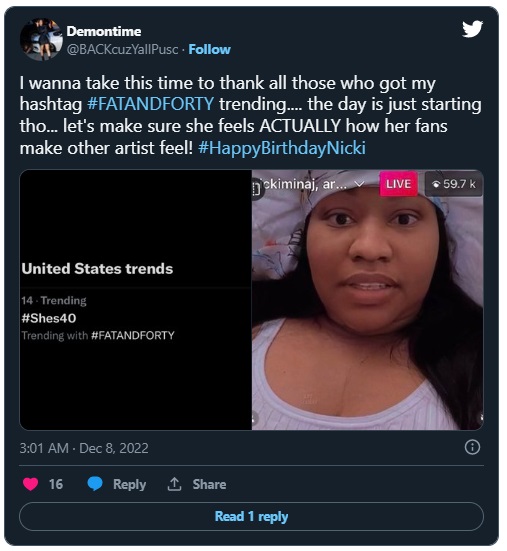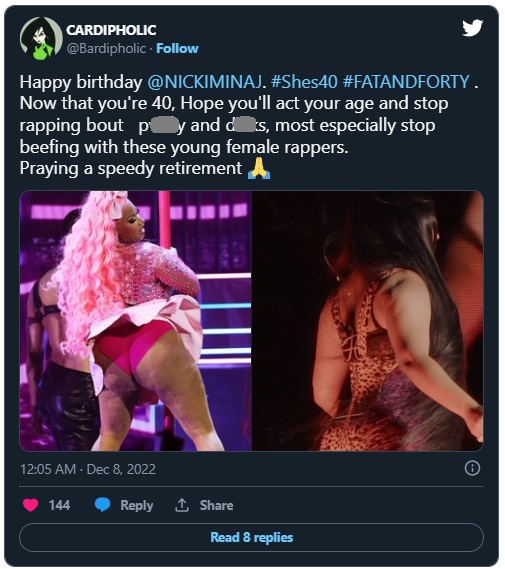 Nicki Minaj's weight gain has been a common target of her haters over the past few months. She has thick skin when it comes to insults like this, but on her birthday it might be best if she doesn't log on to social media just for peace of mind.