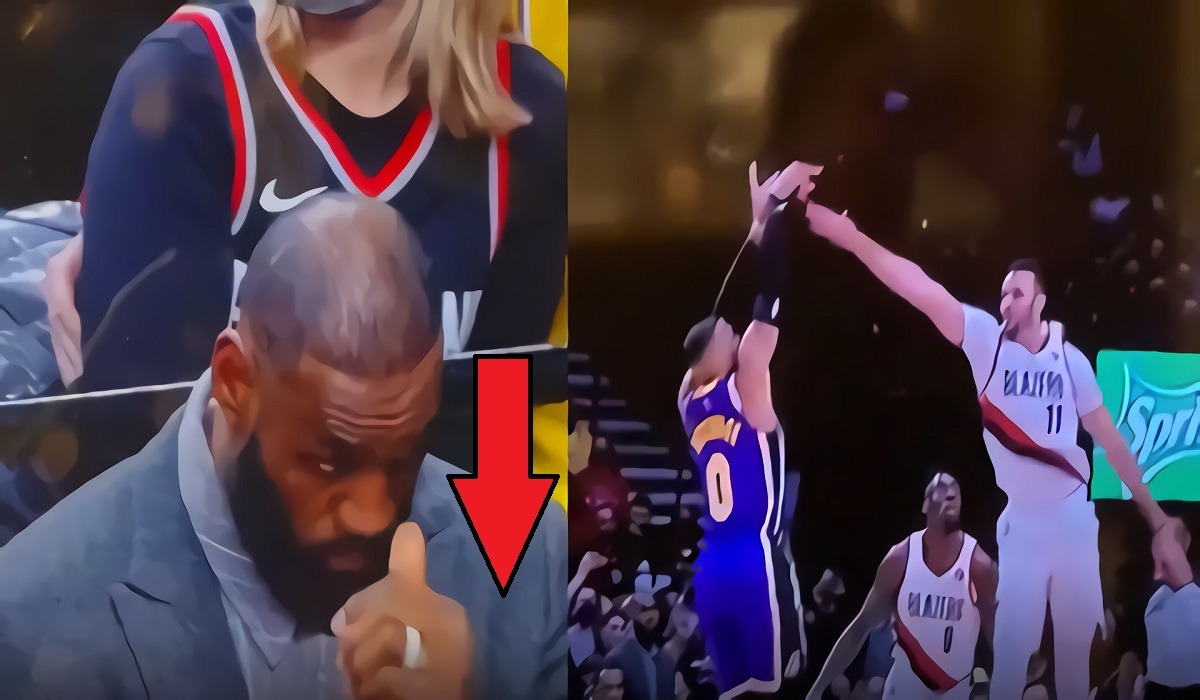 Russell Westbrook had his worst game as a Laker today, as they got destroyed wire to wire by the Blazers. Although it's still early in the season, some people think Lebron's patience with Westbrook is growing thinner than his hair. The evidence is a moment on the bench during the game, which has people convinced that Lebron James is fed up with Russell Westbrook.
Lebron James Checking his Watch After Russell Westbrook Air Ball During Lakers vs Trail Blazers Goes Viral
Russell Westbrook had a horrific performance scoring 8 points while shooting 1-13 from the field, and committing 6 turnovers. On one of those 12 misses Russell Westbrook shot an air ball from the elbow only 16 feet away from the rim. After the embarrassing moment the camera zoomed in on what appeared to be Lebron James checking his watch on the Lakers bench. He did not look happy that he had to sit through the rest of the game.
Take a look at Lebron James' reaction to Russell Westbrook's air ball.
With every bad game Russell Westbrook has people point back to the allegations Lebron requested that Lakers acquire him instead of Buddy Hield who is shooting over 40% from three on the season. Hield probably would have been an X-factor in Lakers offense that is in dire need of consistent three point shooters.
If Lebron James is fed up with Russell Westbrook, it's understandable those feelings came so early considering that's the player he allegedly vouched for. The bright side here is that historically Westbrook starts off seasons really bad, then ends up playing really well in the end.
The Question is will he make it to the end of the season as a Laker, or will LeGM trade Russell Westbrook out of town before then?
Author: JordanThrilla Staff