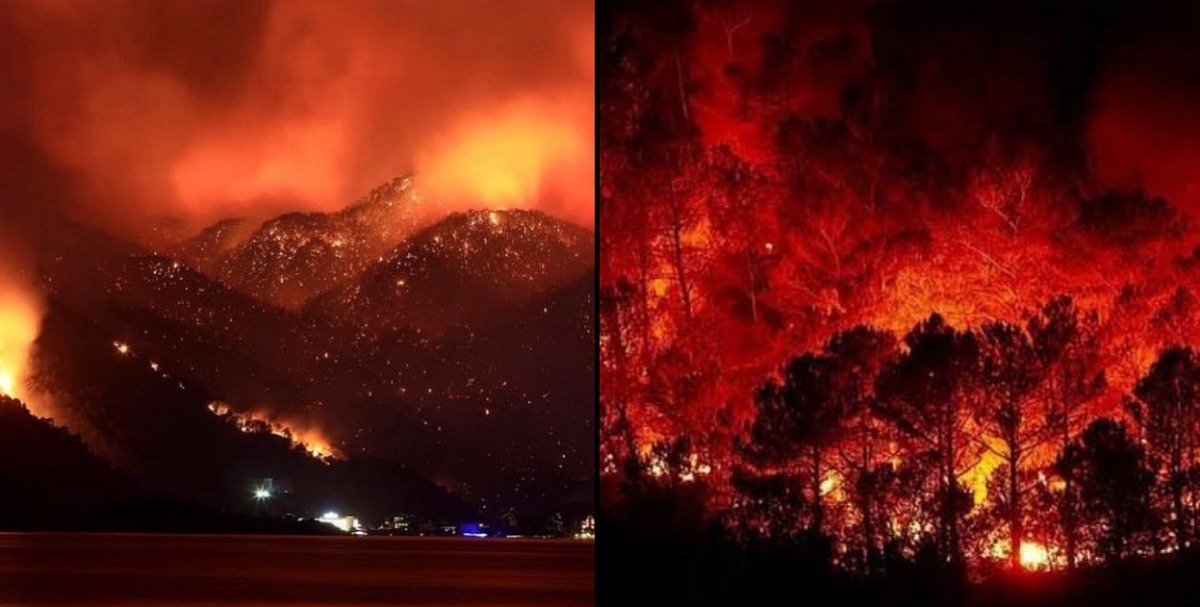 Hashtag #helpturkey is going viral worldwide as 112 wildfires burn through Turkey's turquoise coast and mountains. According to reports there are massive fires raging at 60 different locations in Turkey at the same time. The Turquoise Coast aka Turkish Riviera includes the provinces of Antalya, Mugla, Aydin, southern Izmir, and western Mersin.
What makes these wildfires so dangerous for the citizens of Turkey is the lack of adequate equipment and support the country has for a natural disaster like this. It's tough to prepare for something that hardly ever happens. Turkey doesn't have enough air support or fire fighting personnel to stop these fires from growing. This has led to outpouring of people crying out "Help Turkey" on social media.
Here are some of the emotional hashtag #HelpTurkey posts from Turkish citizens on Twitter.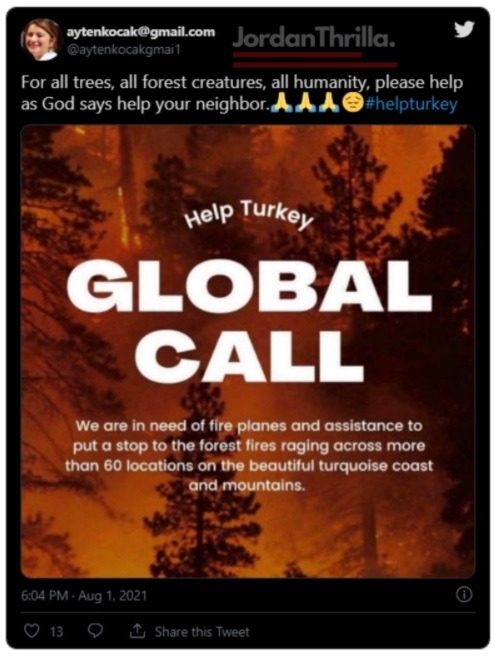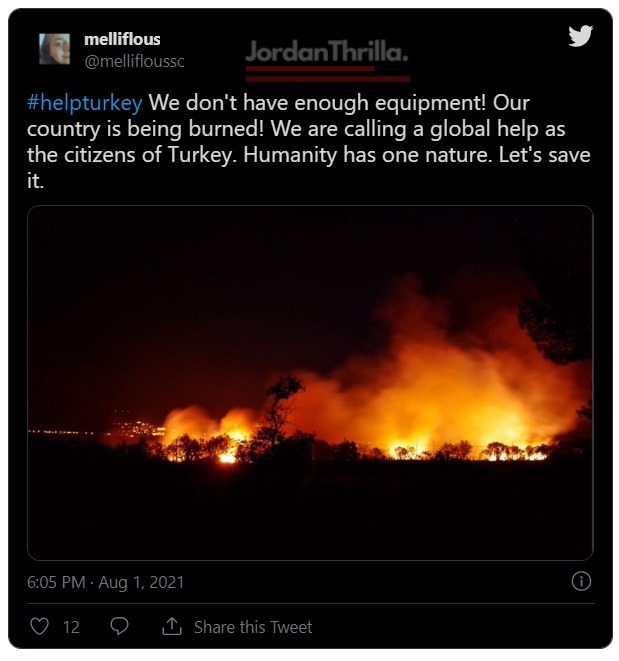 I hope all my non-Turkish followers get this message #HelpTurkey pic.twitter.com/l2u41FhFMa

— Arman Aydin (@armanaydin) August 1, 2021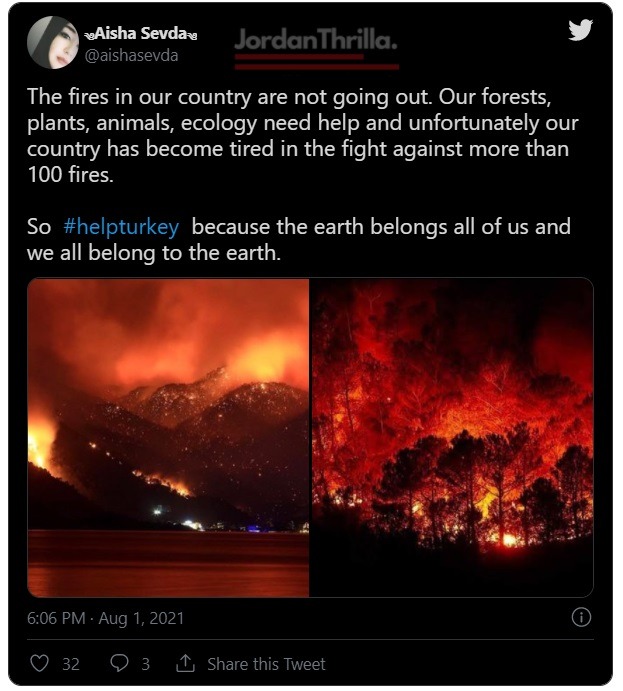 It's really sad to see wildfires ravaging Turkey like this, because even here in America we have seen the damage this can do in places like California. Imagine your entire country being on fire at the same time.
Let's hope and pray these fires in Turkey stop burning, and outside nations send them help. Until then keep sharing the hashtag #HelpTurkey on social media to spread the word of what is going on.
Author: JordanThrilla Staff