Tragic news coming in from Istanbul Turkey has left the world in shock. According to reports a massive bomb went off in Taksim Square. Several videos have been captured of the incident, and pictures showing empty baby strollers near the area of the blast. Details are still developing, but what is known so far is absolutely heartbreaking.
Details About the CCTV Footage of Bomb Explosion at Taksim Square in Istanbul Turkey and Social Media Reactions
While the motive of this attack is still not known ,Taksim Square is an area of Istanbul Turkey that is known as a major tourist destination and leisure district. You can find many bars, shopping centers, landmarks, and other things that bring in people from around the world. CCTV video of the Taksim bomb explosion going off shows it happened in a very crowded area where many people were walking. Other videos show how people who weren't near the area of the blast were still able to feel the power of the explosion, and see the flames going up in the air. At the moment at least 6 people have been confirmed dead. No reports have confirmed if this was a terrorist attack yet.
_
_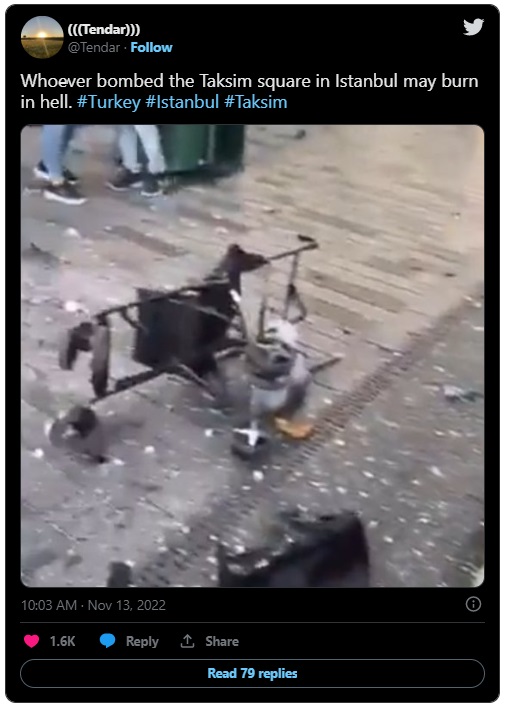 PM Imran Khan Reacts to Taksim Bomb Explosion in Istanbul Turkey
Former PM Imran Khan reacted to the Taksim explosion with a statement saying, "On behalf of the people of Pakistan, I want to express deepest condolences to the people of Turkey at the loss of precious lives. I also send prayers for the speedy recovery of those injured and for their families".