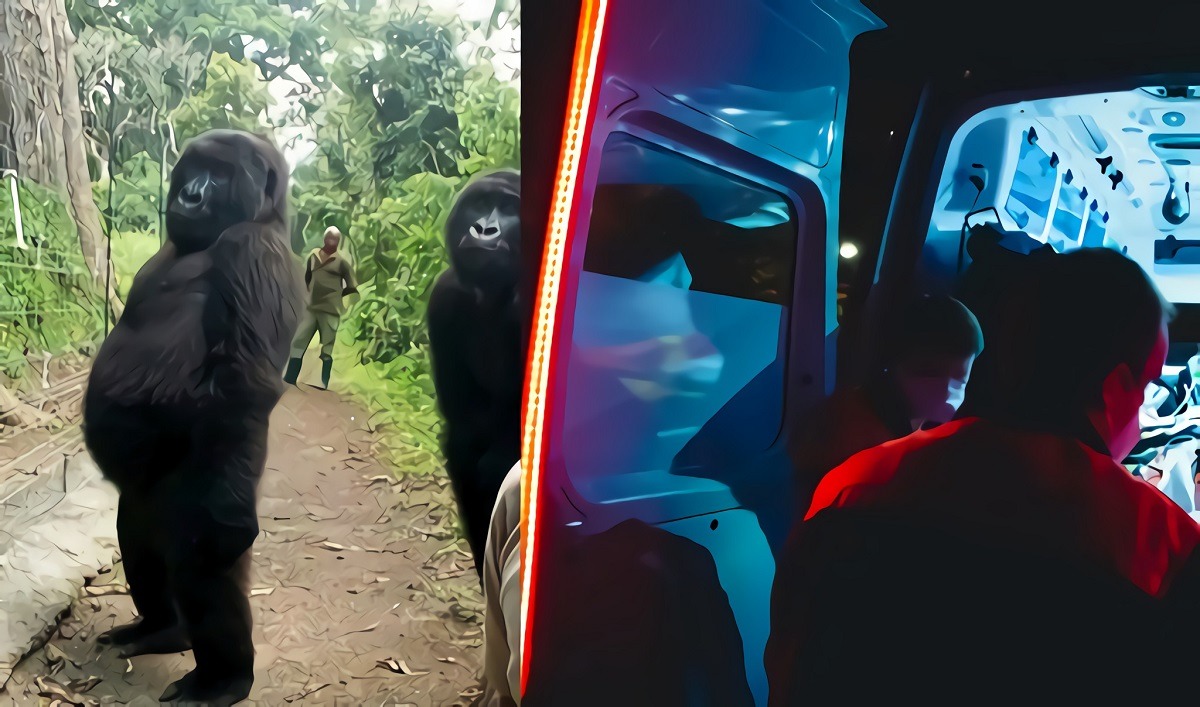 Do you remember that viral selfie photo from where a gorilla named Ndakasi mimics her rescuer Mathieu Shamavu at Virunga National Park? Sad news has left the world shocked after it was announced Ndakasi is dead at age 14.
How Did Gorilla Ndakasi Die?
According to reports Ndakasi's cause of death was an illness that caused her health to deteriorate rapidly. Details of what illness Ndakasi was suffering from have not been revealed. Like a scene from tragic love story movie Ndakasi died in the arms of ranger Andre Bauma who was one of the men who rescued her in 2007.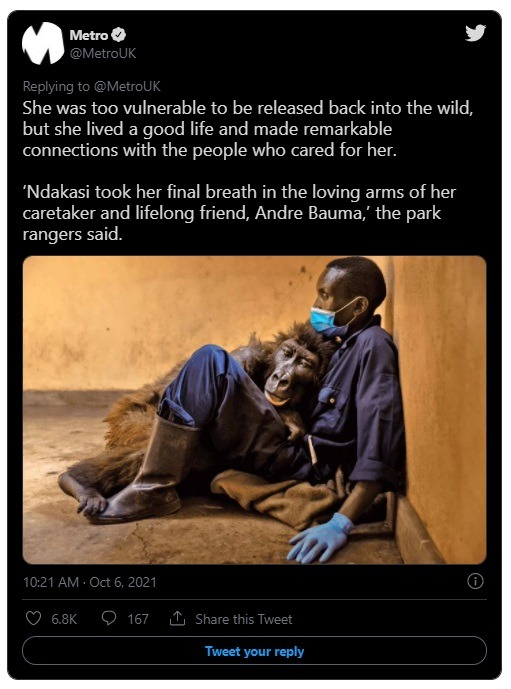 Ndakasi showed a unique ability to mimic human behavior, which helped her form a human like bond with her rescuers. They saw her as a daughter, rather than an animal they were taking care of. Many people thought NdaKasi's viral selfie photo was fake, but it was 100% real. She was truly best friends with Rangers who were taking care of her.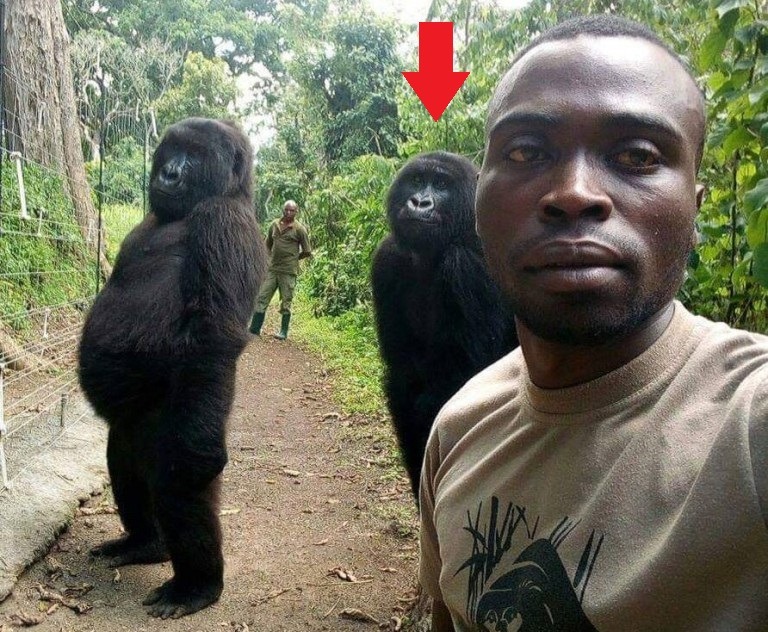 How Andre Bauma Found Ndakasi and Rescued Her
According to reports Andre Bauma found a 2 month old Ndakasi holding on to the dead body of her mother. Her family was murdered by hunters looking for bushmeat to sell or eat. Ndakasi was brought back to health at the Senkwekwe Center in Virunga National Park where she forged a lifelong bond with Andre Bauma and Mathieu Shamavu, the two Rangers in the viral gorilla selfie photo.
RIP Ndakasi, gone but never forgotten.
Author: JordanThrilla Staff