DaBaby was viral yesterday after Dave Chappelle put him on blast during his "The Closer" special, while trying to defend him at the same time. Now DaBaby is viral again for a completely different reason. It appears DaBaby was trying to smash his business partner's wife, and got put on blast again.
The Story of How DaBaby Tried to Smash Married Woman Mrs LaTruth After Working with Her Husband
This drama filled situation start when DaBaby was working on a project with Mrs LaTruth's husband. In the midst of their work together, DaBaby when he slid into Mrs LaTruth's DMs with the help of a woman named Shameka. Mrs. LaTruth believes DaBaby was using a woman to try hooking with her, because he thought she wouldn't expose the situation to the world.
Little did DaBaby know that Mrs LaTruth is a very faithful woman, who is a 100% a one man woman. DaBaby was trying to make Mrs LaTruth cheat, but in the end he's getting more bad press on his name.
Take a look at Mrs LaTruth explaining how DaBaby tried her smash her, while knowing she was married and her husband was a man he was currently working with.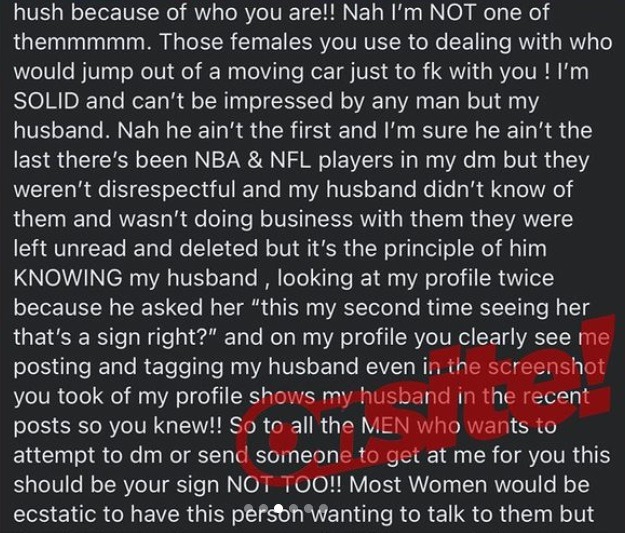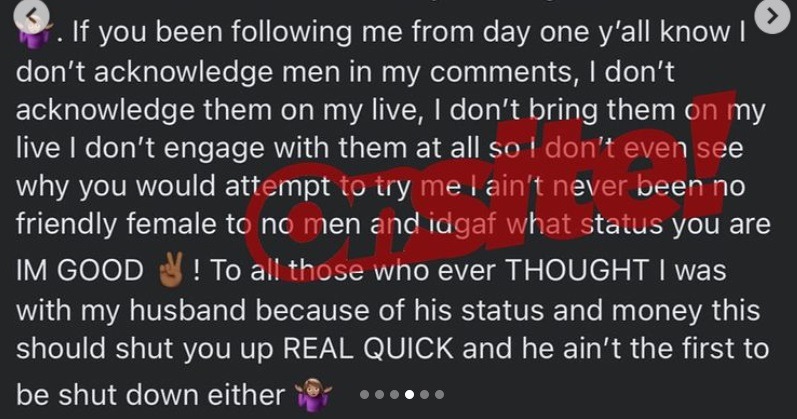 Here are screenshots of the DMs where DaBaby is talking about Mrs LaTruth knowing that she is married a woman.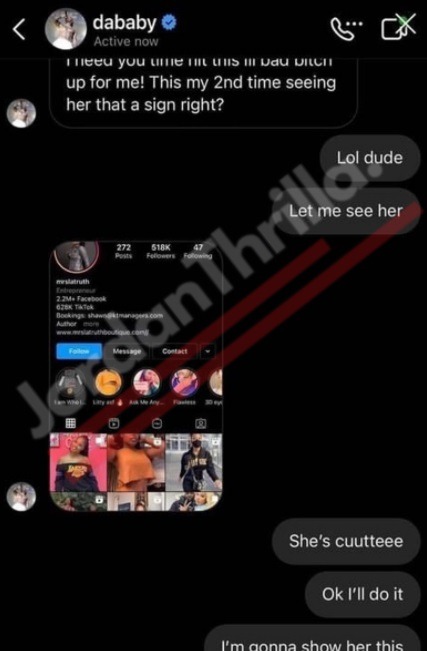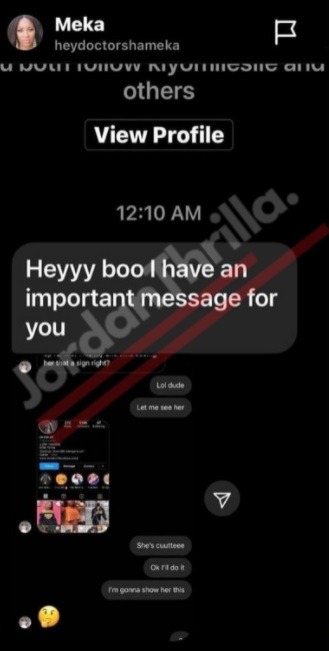 How Mrs. LaTruth Exposing DaBaby Trying to Smash Her Could Impact his Career
The biggest question about DaBaby trying to smash a married woman after working with her husband would be if it's an isolated incident? How will people feel working with DaBaby going forward knowing that he will try to smash their wife if he finds her attractive? How many people who worked with him in the past are now wondering if their wives cheated with DaBaby?
It's been a tough past few months for DaBaby. First he got cancelled for Homophobic comments, then Dave Chappelle brought back up the Walmart Situation, and now Mrs. LaTruth exposed DaBaby in her DMs after working with her husband. This guy is on a massive string of L's.
Author: JordanThrilla Staff