Soulja Boy has been speaking out as of late trying to defend his legacy of starting trends in the world of hip hop. A few days ago he claimed he started the YouTube rap trend. Today he claimed to be the pioneer of the BAPE fashion trend in hip hop. However, Tory Lanez and Juelz Santana disagreed.
In response Soulja Boy threatened to slap the hairline off Tory Lanez, and he also clowned Juelz Santana for losing his front teeth.
Somehow things got sorted out over a phone call, and peace returned to the hip hop world.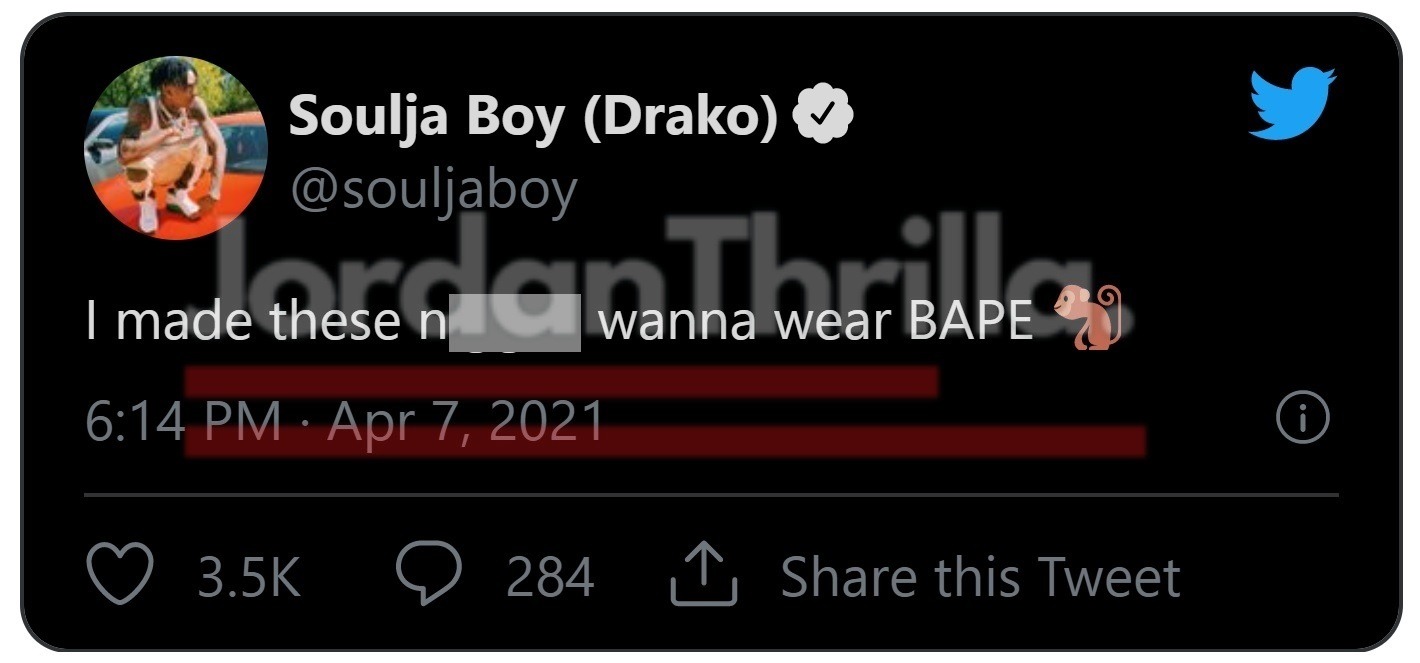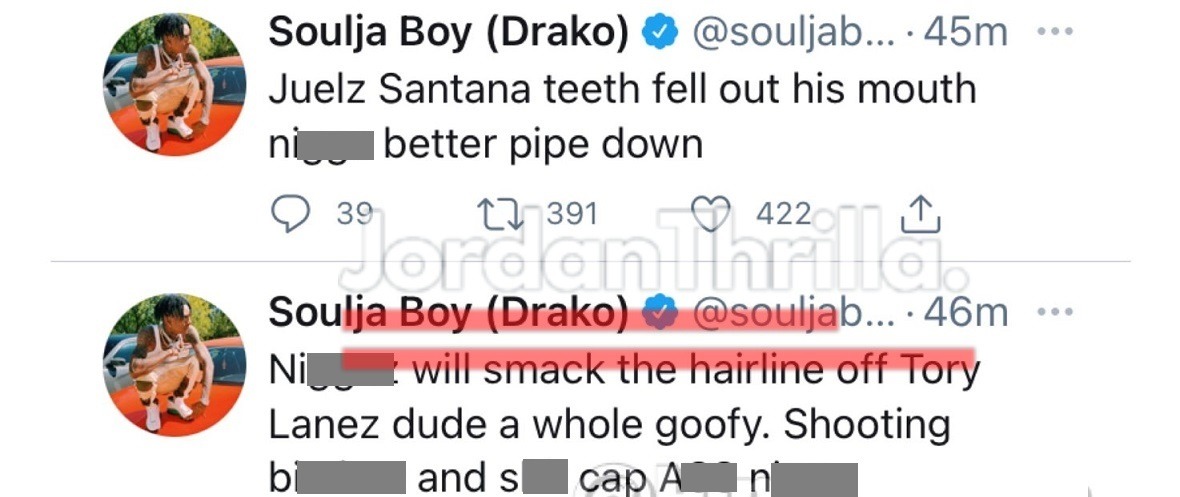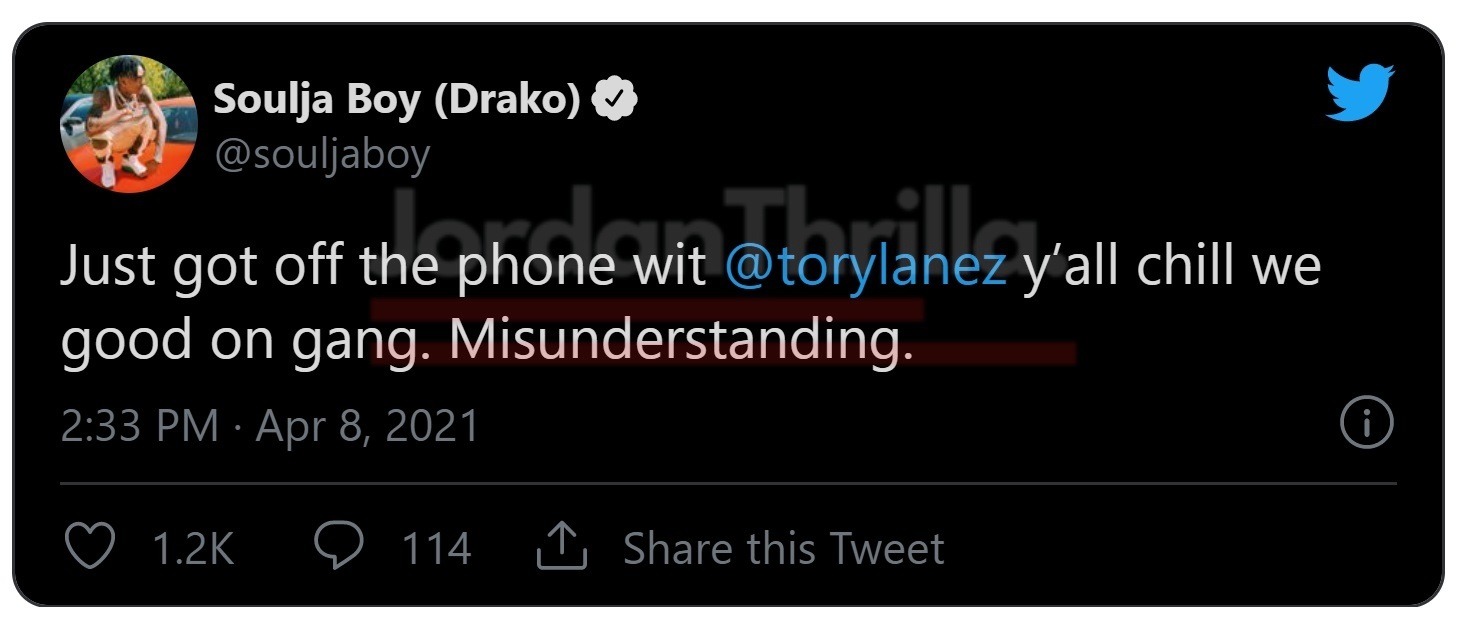 That might have been the quickest hip hop beef ever, because it only lasted a few hours. There's no doubt that hairline joke must have stung Tory Lanez, because his hair struggle is well known.
However, what he said about Juelz Santana still stands, because he didn't mention they squashed anything yet.
Author: JordanThrilla Staff