A mass shooting in Sacramento California near a Kali Uchis' concert venue, and the arena where the Kings play has left 6 people dead, and 10 others injured. The aftermath of the shooting was horrific as witnesses described hearing people screaming in pain, a woman yelling that her sister was dead, and people crowded around the bodies of the 6 people that died. The Sacramento mass shooting video captured the moment the gunfire started, and people ran for their lives.
Details about the

Video of Sacramento Mass Shooting are Terrifying
According to police reports this scary incident started around 2 am in area near the Capital Building. At the moment the motive of shooting is unknown, and the identity of the victims have not been released. The Sacramento Mass shooting video shows people running and cars speeding off after they hear rapid gunfire that sounds like a machine gun. In the footage there appears to be one person on the ground that people were crowding around.
Kali Uchis Reacts to Video of Sacramento Mass Shooting Near Her Concert and Kings Arena
As aforementioned the Sacramento mass shooting happened in an area where concerts are held and Kings arena is located. On the night of shooting Kali Uchis was holding a concert, which made the area even more packed. On Twitter Kali Uchis reacted to the Sacramento mass shooting video by offering condolences for all the victims and their families.
Here were some more reactions from around social media. People are really fed up with the ridiculous amount of gun violence that happens in America.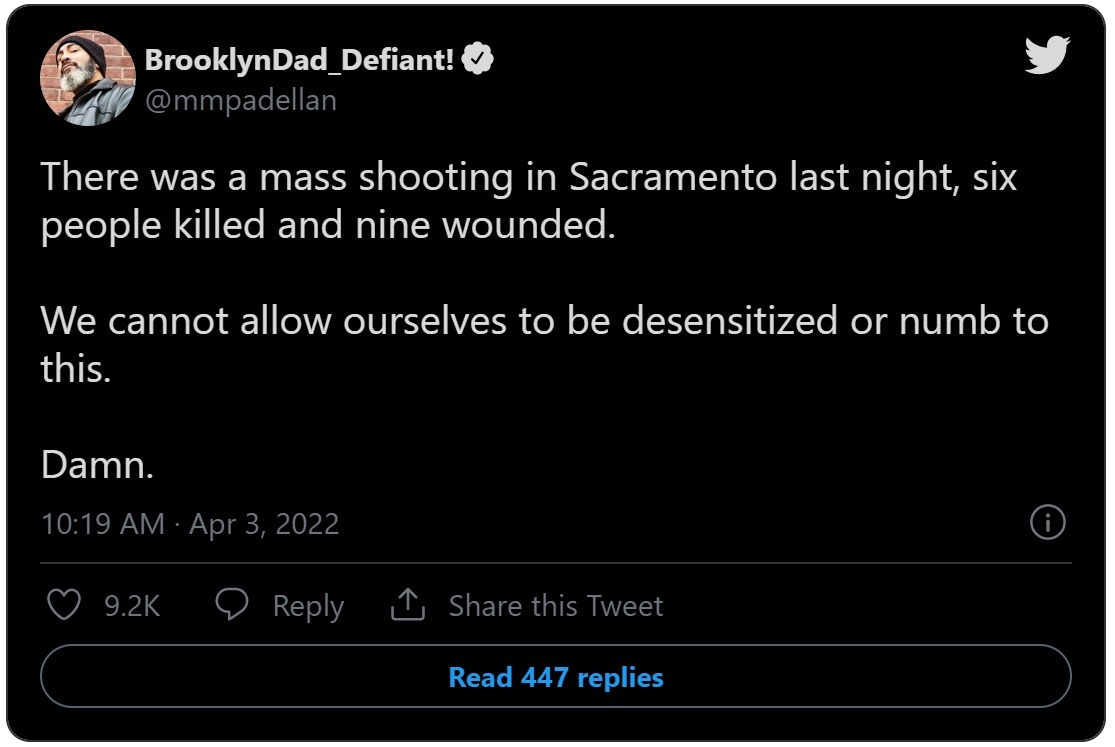 Who Are the Suspects of the Sacramento Mass Shooting?
According to Police Chief Kathy Lester the Sacramento mass shooting suspects have not been caught, and they have no leads either. She described the situation as very complex, which seems to indicate they believe it is the work of multiple people. At the moment they don't even know what type of gun was used. Investigators have asked anyone who has information to come forward, as they comb through the Sacramento mass shooting videos circulating on social media to attempt capturing the people responsible.
Prayers up for everyone affected by this tragedy.