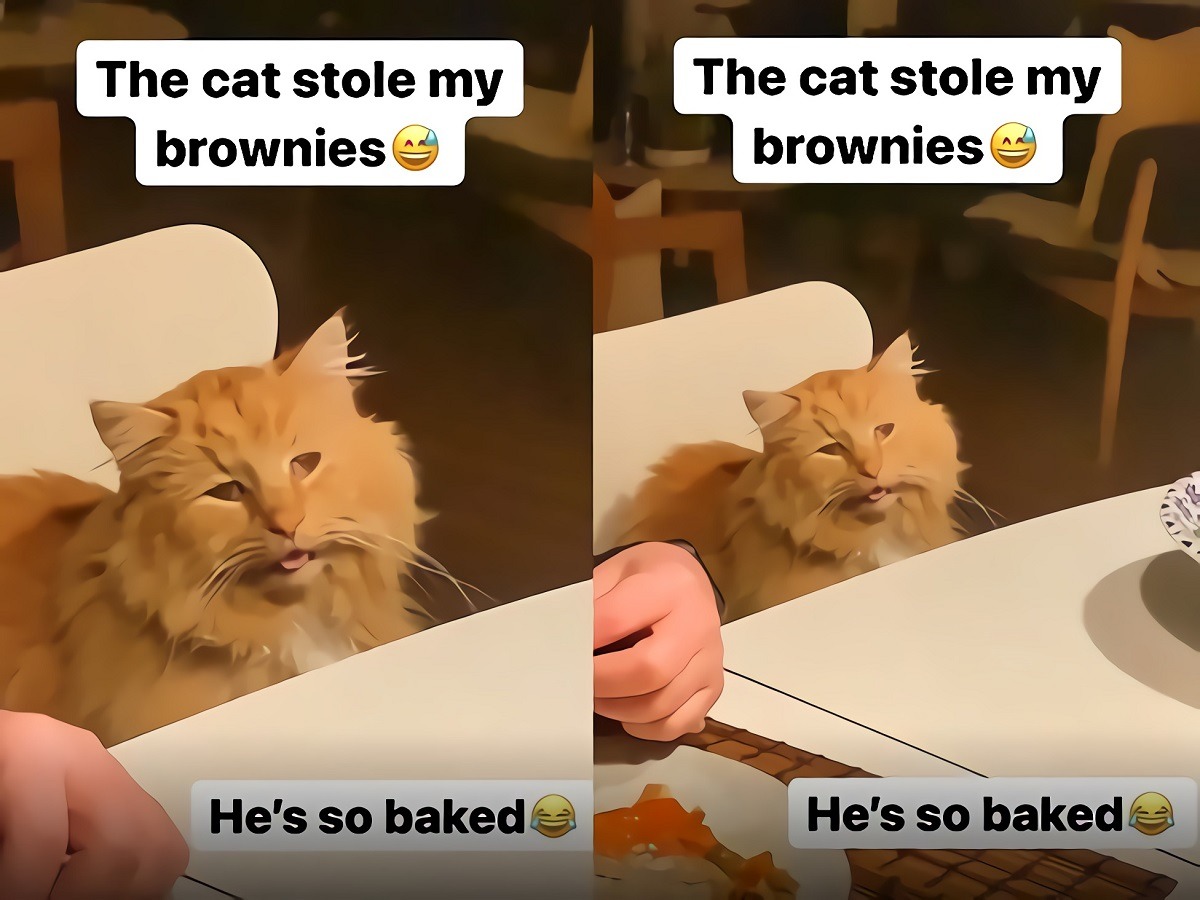 One of the scariest things about owning pets is the thought of them eating something that could potentially harm their health. This is especially worrisome for cats, because of their ability to climb just about anywhere inside a home. Naturally if you have marijuana edibles you wouldn't want to leave them in place where your pet could possibly gorge on them mistakenly, which is exactly what happened in a video going viral.
Video of Cat High on Marijuana Edibles Brownies Goes Viral
Footage posted online allegedly shows the aftermath of a cat mistakenly eating weed edibles. In the footage the stoned cat is sitting at table with a frozen look on its face, eyes low, and tongue handing out.
There is debate around whether the cat in the footage is fake or real. Take a look at this video of a cat high on marijuana edibles brownies, and see if you can hold back the laughter.
Assuming those marijuana brownies were made with chocolate that person is extremely lucky they have a cat instead of a dog.
Chocolate is basically poisonous for dogs to eat, so this incident could have been fatal. Luckily, since it was a cat it just makes for a hilarious video. They might get a call from PETA though.