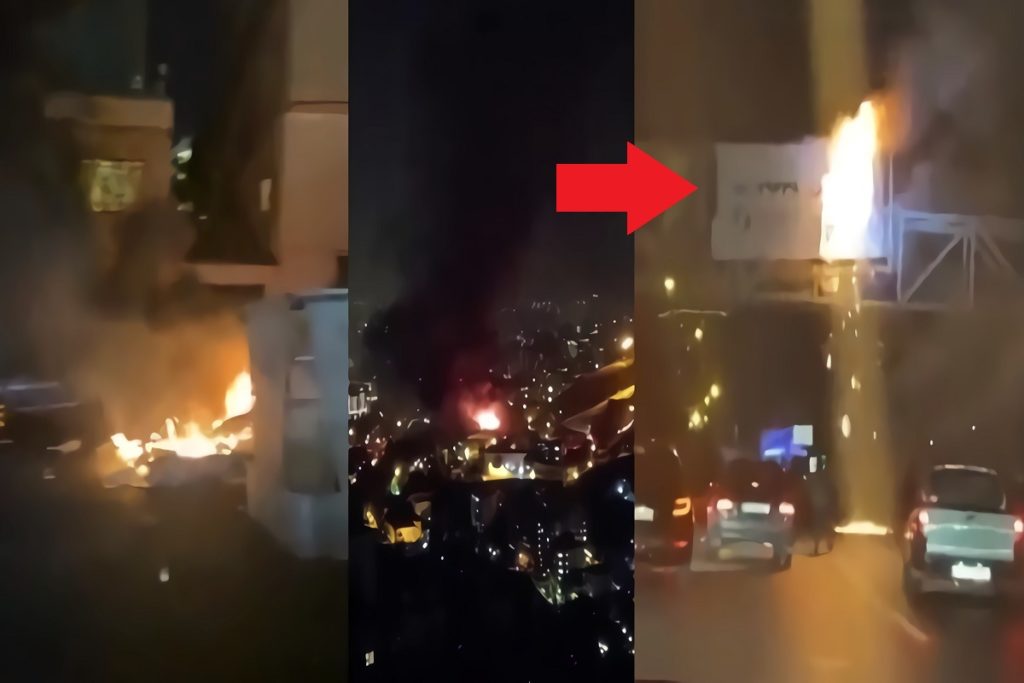 Evin Prison is Tehran Iran is no ordinary jail. In this prison there are reportedly countless political prisoners who are denied basic rights for speaking out against the powers that be. A lot of the innocent people being held there are political prisoners. Now a scary situation going on inside the complex is raising eyebrows worldwide as protests break out.
Videos Show Evin Prison Burning on Fire after Explosions in Tehran Iran as Gunshots from Security Guards Shooting Prisoners Ring Out with Student Protesters Outside
Viral videos circulating social media platforms show Evin Prison burning in flames with gunshots also going off. In areas surrounding the prison student protesters were heard chanting "woman, life, freedom" as they tried their best to communicate with the prisoners inside Evin to provide moral support. Some videos showed how the streets around Evin Prison are also in a state of chaos as some people try their best to help the prisoners survive this ordeal, or destroyed property related to the Islamic Regime. Some of the prisoners being held in Evin Prison were people who protested Mahsa Amini's murder.
Tehran Protesters Set Regime Billboards on Fire on Roads Leading to Evin Prison While Chanting "Death to Khamenei"
According to reports the gunshots heard in the video were from Evin security guards shooting prisoners. In addition it was reported the security guards were also shooting tear gas at protesters outside the prison. Yet still the traffic around the prison was very heavy as people were relentlessly trying to get inside to help get the prisoners out. Viral photos showed how protesters set Islamic Regime Billboards on fire on the roads leading to Evin Prison. As they did this they were reportedly chanting 'Death to Khamenei'.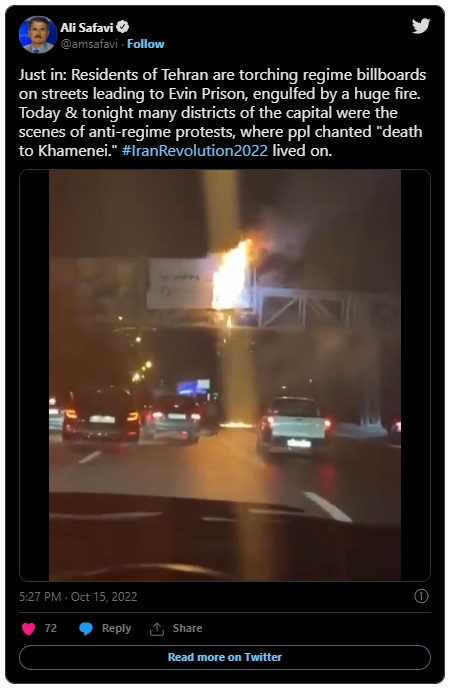 Prayers up for everyone impacted by this situation.