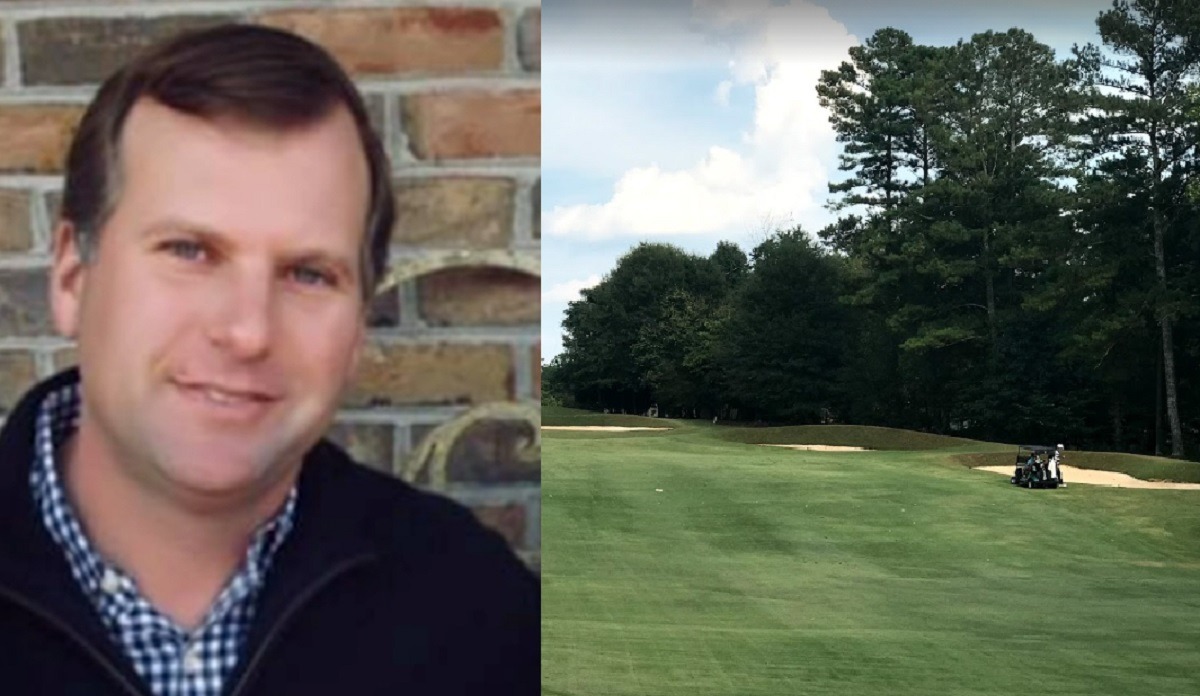 The sports world is shaken after the horrific story of pro golfer Gene Siller's death. In what seems like a story line from a horror movie he was shot dead by a man who had just murdered two other people.
According to reports Gene Siller was shot and killed by man driving a White Ford Ram truck immediately after he approached him at the Pinetree Country Club in Kennesaw Georgia. The 41 year old Gene Siller was found dead by the 10th hole.
The suspect who is still at large had two dead bodies in the pickup bed of his truck when police searched the car. One of the victims was the owner of the vehicle, indicating the suspect stole the car after shooting the two individuals.
People are shocked that such a crime could take place at nice place like the Pinetree Country Club, which you can see is a very upscale place in the photos below.
Gene Siller was a father of two small children ages 6 and 7, and a loving husband to his wife. This might be the first time ever a pro golfer was murdered while playing golf at a country club.
The scariest part about this situation is that murder suspect is still at large after killing three people in one day.
RIP Gene Siller, and the two other victims.
Author: JordanThrilla Staff