Right now the lower east coast of the United States is being tormented by Hurricane Ian. Although it has been downgraded to a tropical storm the devastation left behind is tremendous, and danger still looms as massive flooding is expected in some areas. A perfect example of the damage Hurricane Ian has caused are pictures and videos of Fort Myers Beach.
Before and After Videos of Fort Myers Beach Pier Destroyed by Hurricane Ian Goes Viral
Fort Myers Beach is small town located on Estero Island in Lee County Florida. It's location put it in the direct path of Hurricane Ian, and the overall shape of it's border made flooding an inevitability. Some of the most notable landmarks in this small town are the pier, and of course the nice beach area, both of which have been completely demolished and littered with garbage. Before and after pictures of Fort Myers Beach destroyed by Hurricane Ian are currently trending on social media. Take a look at some of the viral posts on Twitter.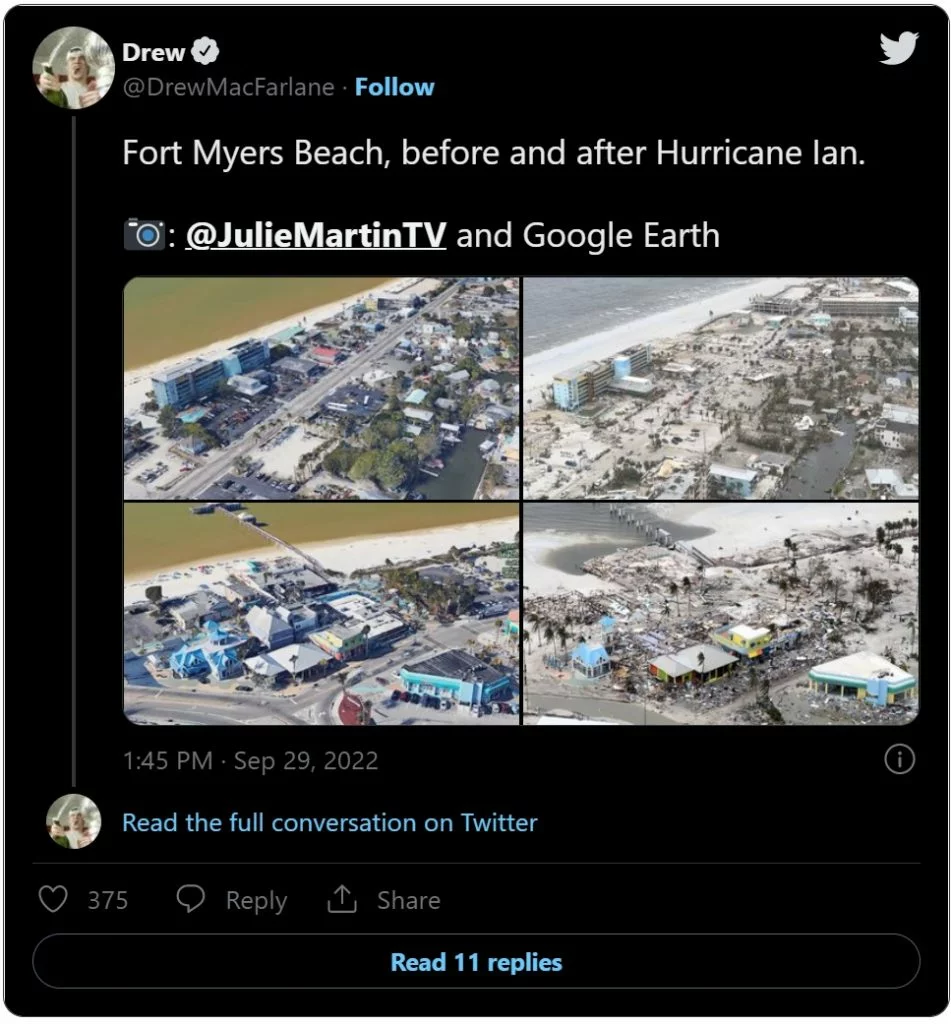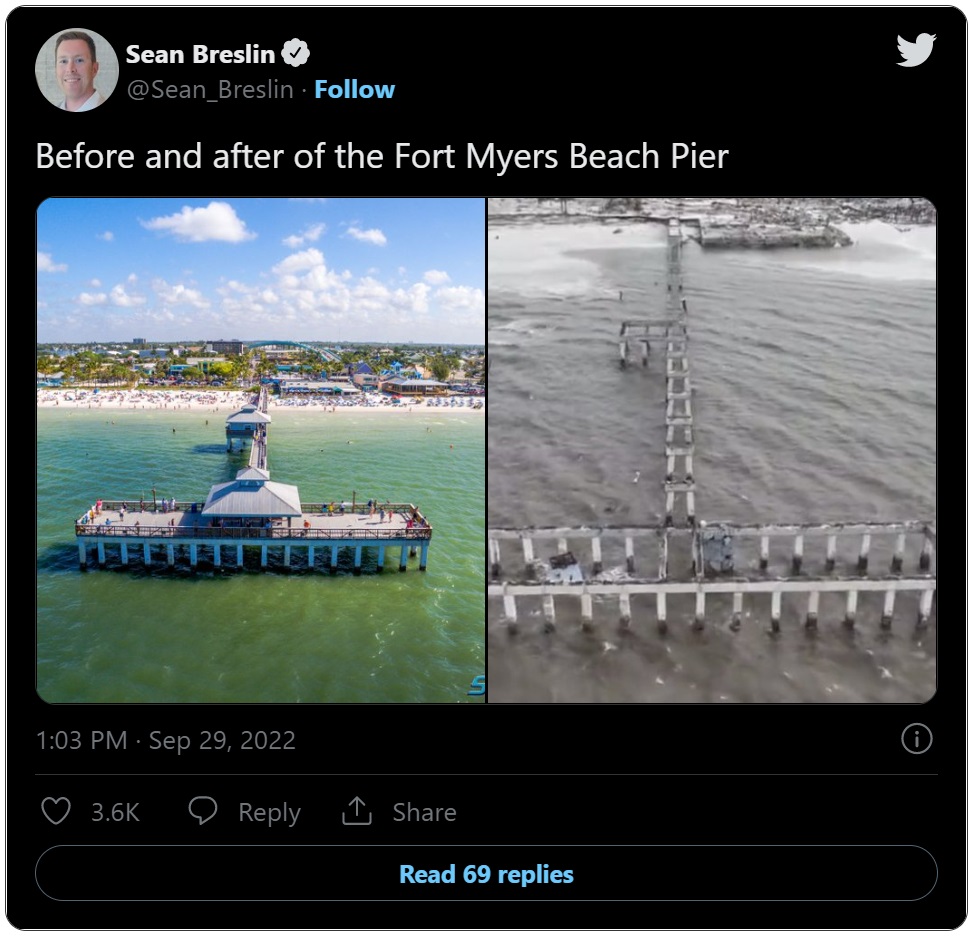 When Hurricane Ian made landfall on the West Coast of Florida it was described as a Category 4 storm with winds up 150 miles per hour. Although it is now considered a strong tropical storm people in some Florida areas are still considered to be in grave danger. Joe Biden claimed this weather event could end up being one of the deadliest storms in Florida's history. There have already been multiple deaths reported.