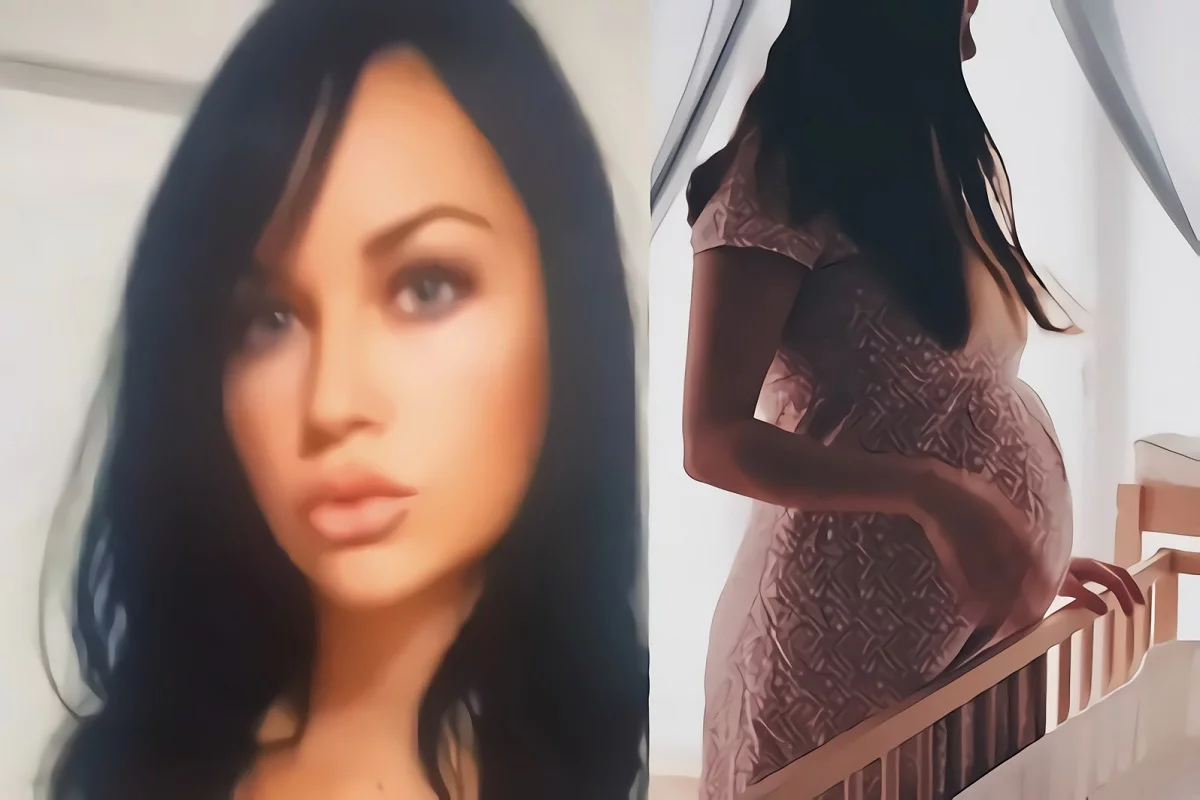 Imagine a teacher from your high school days, and think about how crazy it would be if you met them 6 years later and hooked up. What is a fantasy for many men became the reality of a 22 year old man who is now the father of OnlyFans star Amy Kupps' baby. Recently she made it clear what her future intentions are for their child amidst the Roe vs Wade abortion ruling.
Details on How the Amy Kupps OnlyFans Leak Happened
Amy Kupps was once a history teacher who was content with her job in education, but also had a secret OnlyFans account that was covertly making her money on the side. However, things took an unexpected turn when staff members at the middle school she worked at discovered her adult content on OnlyFans. She was called into a Zoom meeting by the school's board, and would later quit her job. From there she became a fulltime star on the adult platform. She also makes post on her Twitter account @amykupps.
The crazy part about her abandoning her teaching career is the person who put the life changing event in motion. Amy Kupps was married to man who was allegedly spiteful of the fact that she was giving attention to random men online through OnlyFans, and also not sharing her massive earnings with him. As result Amy Kupps OnlyFans leaked to her school officials by way of her Husband, whom she is now divorced from. Essentially he got revenge on his wife by snitching on her, which is very cruel all things considered.
The string of events in Amy Kupps' life would get even crazier.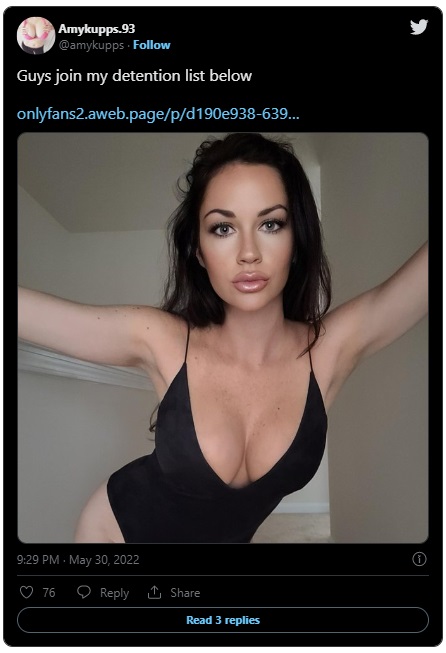 Details on Why History Teacher Turn OnlyFans Star Amy Kupps Impregnated by Student Will Not Get an Abortion
Amy Kupps has a former student that she first met when he was 16 years old. 6 years later she met up with him again while she was drunk, and they hooked up having passionate intercourse. Soon after Amy Kupps found out she was pregnant, but the 22 year old wasn't ready to take care of a child. Luckily for him Amy Kupps is a woman of religion, and also rich from her OnlyFans career.
According to NeedToKnow.online Amy Kupps is not getting an abortion, because she is catholic. Religious people generally don't believe in abortions. In addition she reportedly notified the baby daddy, and told him that he doesn't need to worry about the child, because she is content to raising him alone with her other two kids. She's allowing him to go on living his young life like their hookup never happened. In a statement via NeedtoKnow.Online Amy Kupps said, "It's crazy I'm having a baby with a former student, but the same could happen in any profession".
Considering the unique life experiences she has had Amy Kupps needs to write a book, because it would make an incredible read. It's amazing how a story that started with an Amy Kupps OnlyFans leak caused by her ex-husband, ended with her having a baby by a former student. It seems like a real life Tales from the Loop episode.