Corpse Husband banked his huge following on opening a new store, and it was massive success. People reacted to Corpse Husband merchandise selling out in a few minutes after the Corpse Store opened with messages of sadness and congratulatory emotions.
Fans are happy to see his Corpse Husband clothing selling like hotcakes, but were also disappointed they weren't able to get it in time for Christmas. For some people the Corpse Husband merchandise sold out at the same time they were trying to pay for it. It was almost like the PS5 release day debacle.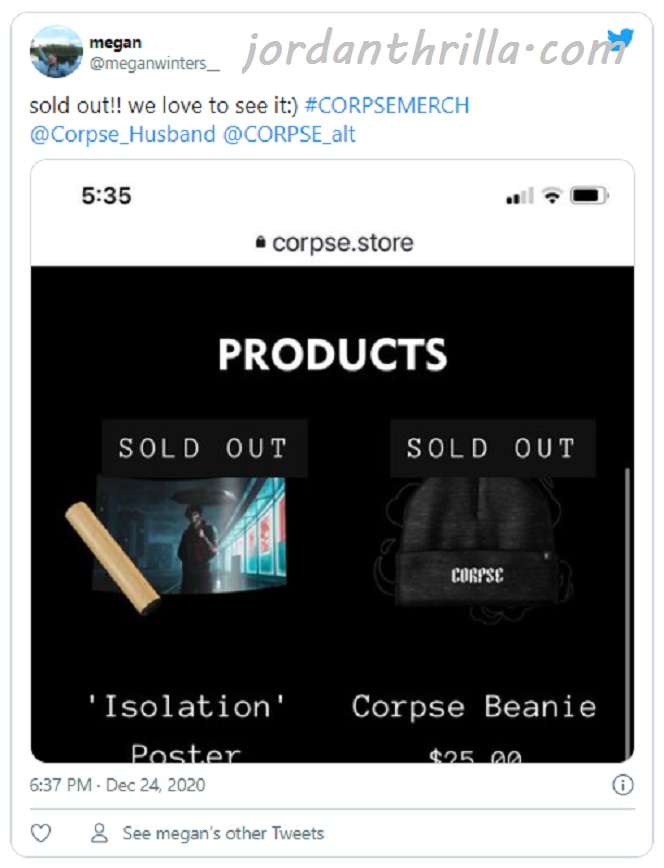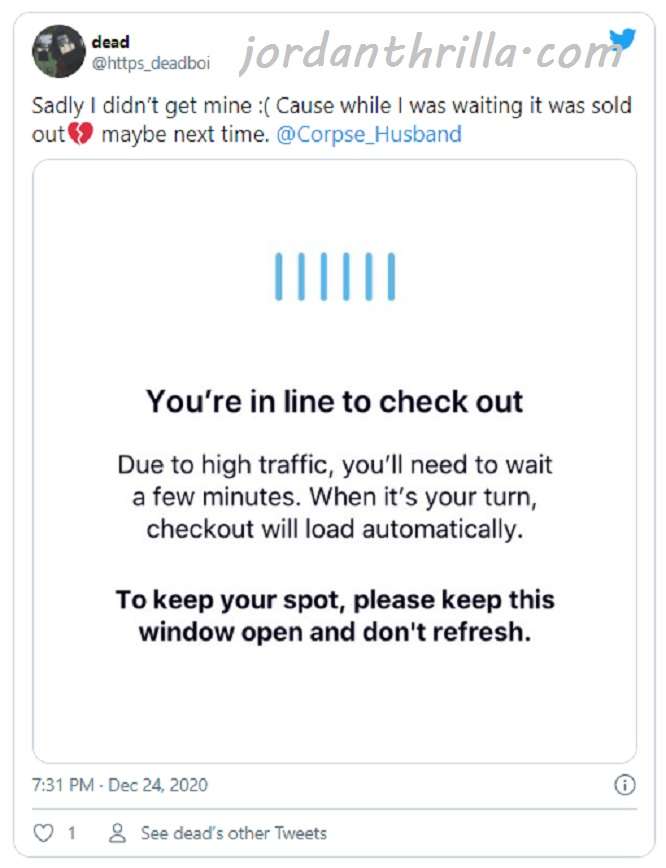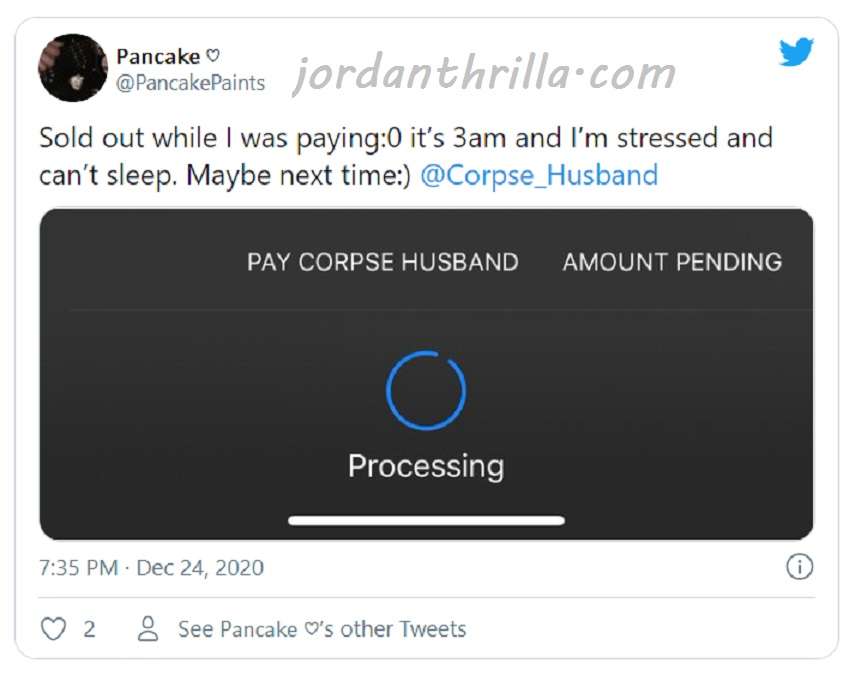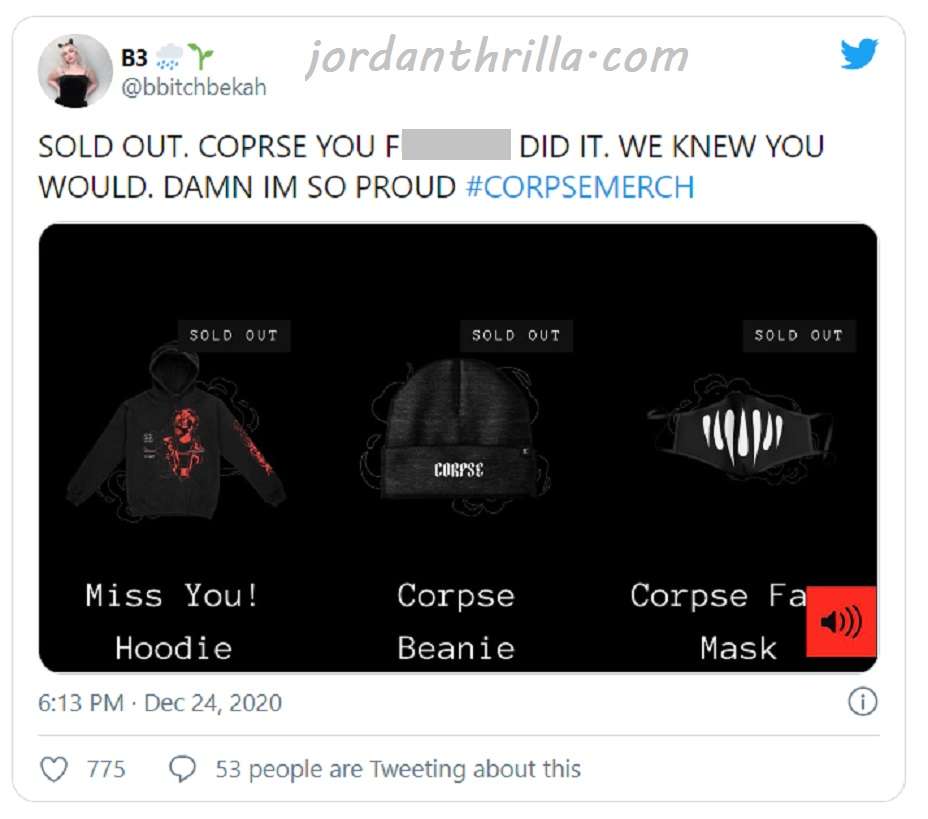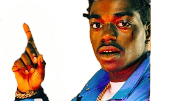 The Corpse Store sells Corpse Husband merchandise that includes hoodies, beanies, facemasks, and much more. For millions of eager fans they will have to wait a bit longer to get their hands on these hot commodities.
Did Halsey manage to get any Corpse Husband merch?
Author: JordanThrilla