Corpse Husband and Halsey have sent social media into a frenzy with an exchange on Twitter that may be hinting of a budding romance. Corpse Husband flirted with Halsey with romantic tweets about game night together.
It all started when Halsey tweeted out "Hello" to her to followers, to which Corpse Husband replied "Exactly". Halsey responded Corpse Husband with a flirty message saying "Ahh! You are deep voice no face human! Hello!", possibly showing he was already intrigued by him.
Things really got heated when Halsey asked Corpse Husband to teach her how to play "Space". In legendary fashion Corpse Husband replied "I'll dm you".
Take a look at how it went down.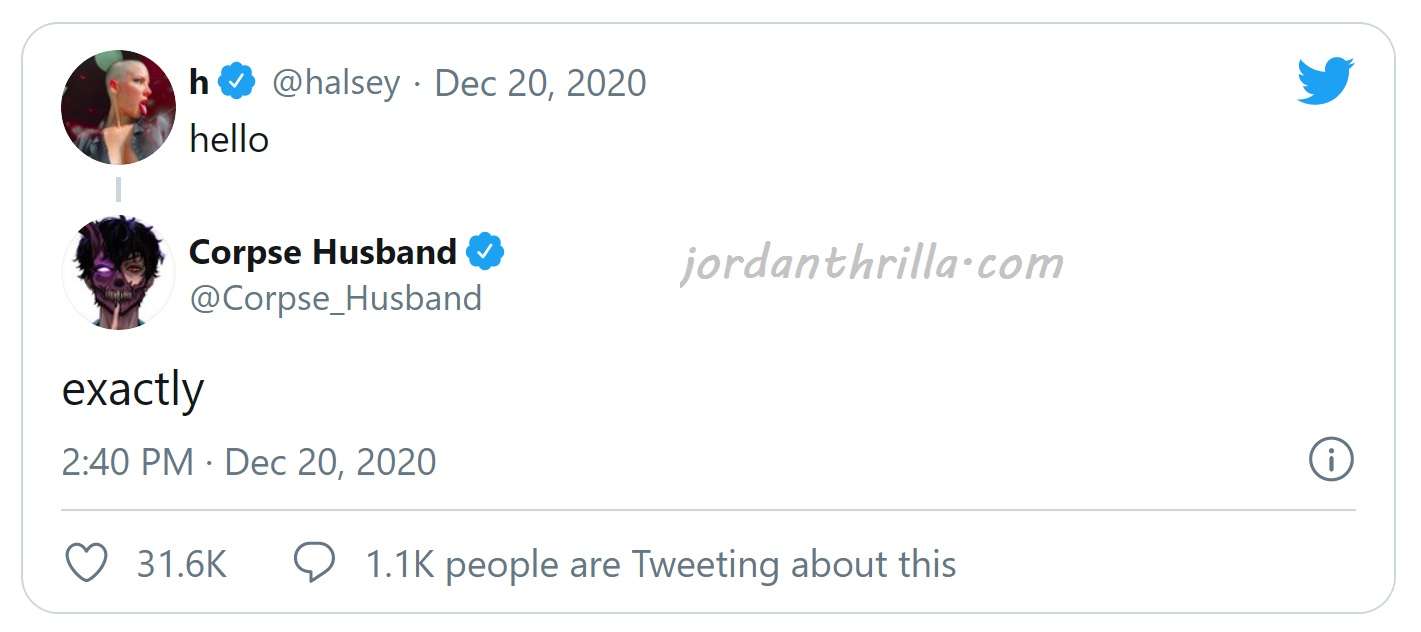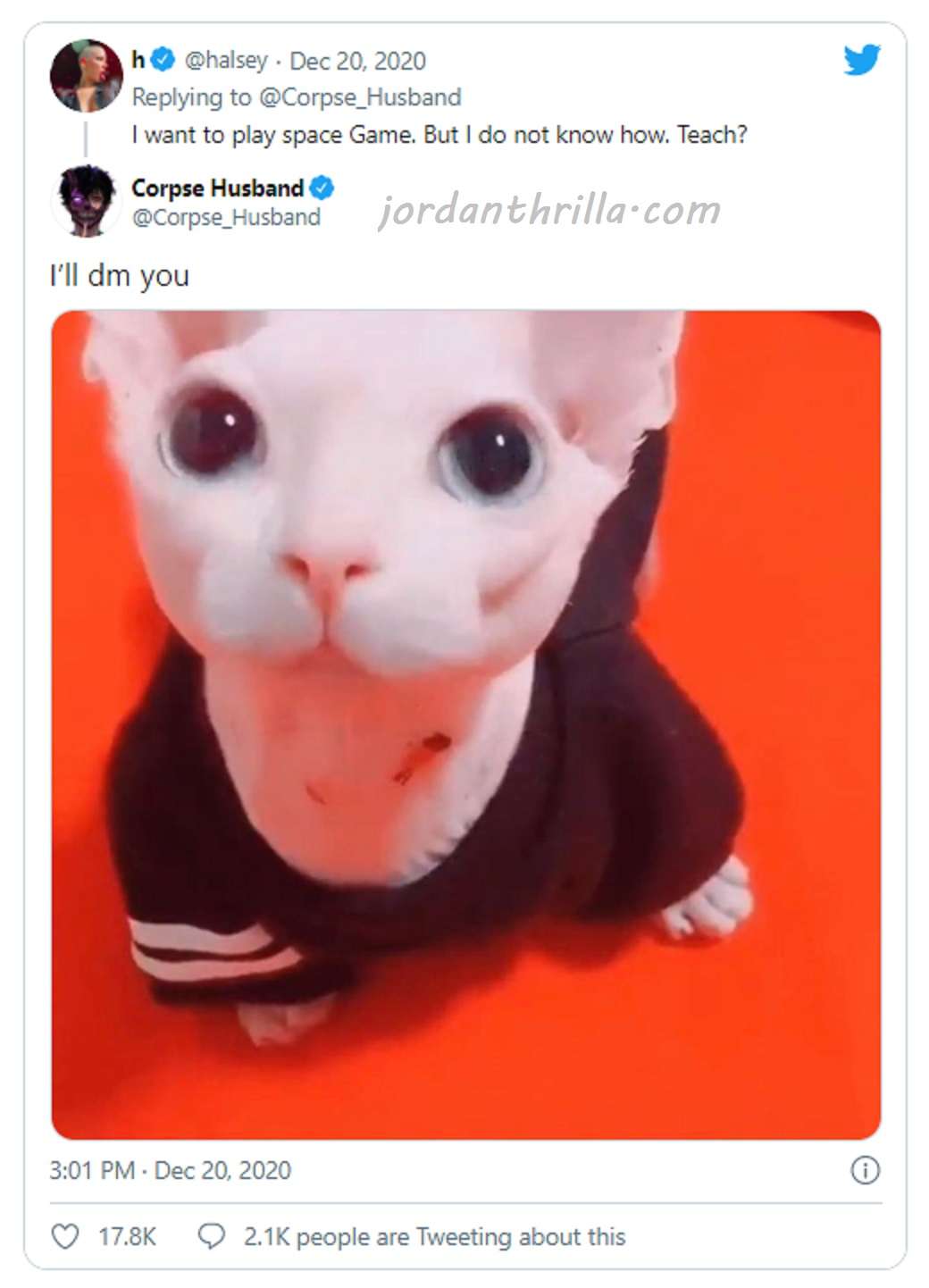 2020 has been crazy, but no one expected to see Corpse Husband shooting his shot at Halsey. She may be the first person to see his face.
Author: JordanThrilla