A twitter thread from a Bromley man named Gareth Wild who created a spreadsheet system to prove he parked in every parking spot at a Sainsbury's local supermarket has reached legendary levels on social media. It was dubbed the "Sainsbury's Car Park Extravaganza". In this thread he revealed his impressive scheme to the world and described step by step how he planned out the process of using every parking space the Sainsbury's parking lot had to offer.
How The Bromley Man Gareth Wild Proved He Used Every Parking Space in Sainsbury's Local Supermarket Parking Lot
The first step in Gareth Wild's journey was to retrieve a satellite photo of the parking lot. Presumably he used a drone or google maps.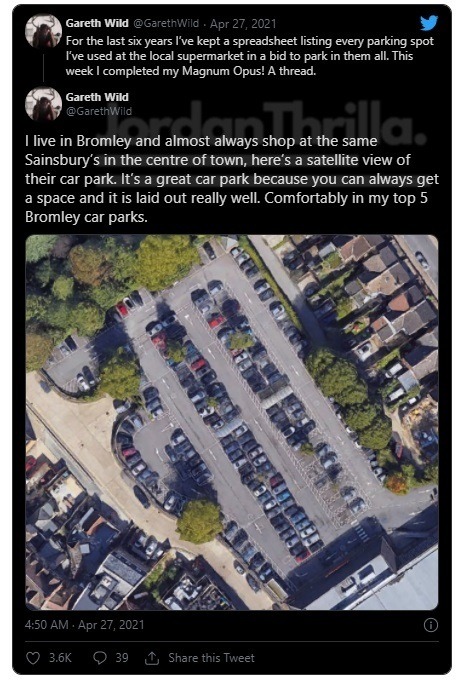 Next Gareth Wild assigned each block of the parking lot a letter and each parking space within each block a number. Each parking lot had a unique identifier such as A2, B2, C2, etc… In that moment the spreadsheet was partially born.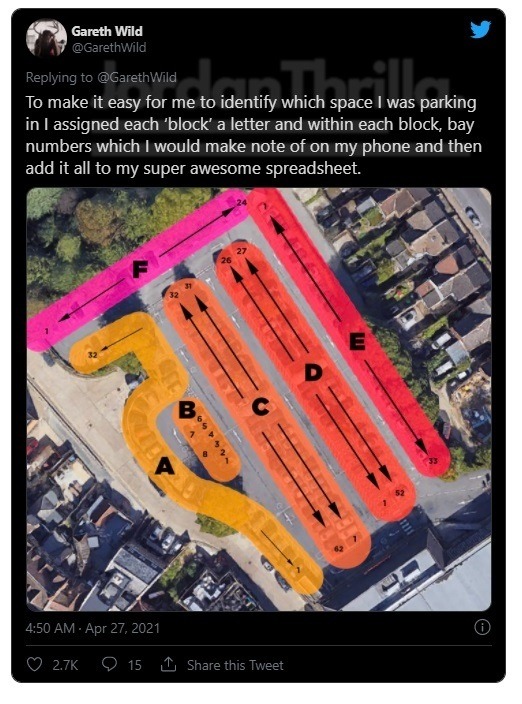 The Results of Bromley Man Gareth Wild's Sainsbury's Car Park Extravaganza Mission
6 years later Gareth Wild finally completed spreadsheet as concrete proof he parked in every parking spot Sainsbury's. He spiced it up with a victory photo, so the world can feel the triumph he felt.
Based on his final chart there was Bromley Man Gareth Wild parked in 145 different parking spots over the span of 6 years.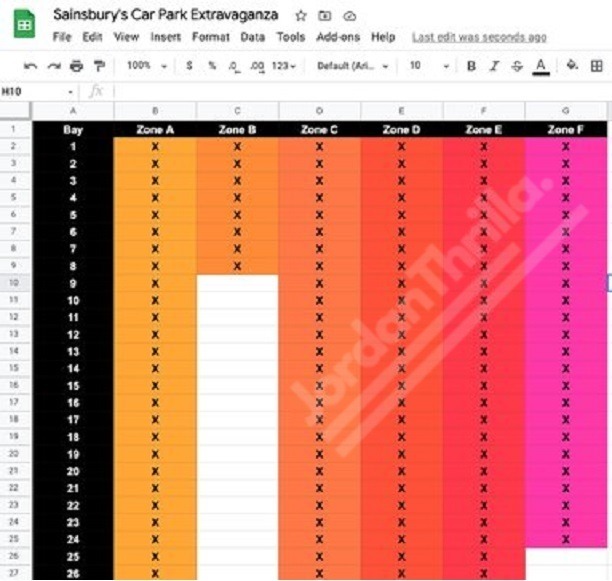 Considering he couldn't control where other cars parked this accomplishment is pretty impressive. Definitely a project that took a lot of dedication and patience.
Author: JordanThrilla Staff