Gun violence has been ruling the headlines more than ever this year, and now just a few days after Clarence Thomas changed the definition of what the "right to bear arms" meant in NY, a woman in the state has lost her life in a brutal crime. Sadly this happened right in front of her three month old baby.
Social Media Blames Clarence Thomas for 20 Year Old Mother Shot in Head While Pushing Baby in Stroller in Upper East Side New York
According to reports a 20 year old woman was shot in the head while pushing her baby in a stroller on East. 95th street, which is near Lexington avenue in Upper East Side New York. Eye witnesses say a man in a black hoodie walked up behind her before a gunshot went off. The woman was rushed to the hospital in critical condition, with no current updates on her health status. Luckily her baby was unharmed during the tragic incident. The situation is surprising, because people in that area claim Upper East Side is an affluent area.
Social media reactions to the incident were very emotional. Many people are fed up with hearing about people losing there lives to guns. Some people blamed Clarence Thomas for this happening since he was behind the 6-3 decision that broadened the definition of bearing arms, which makes it easier to people in New York to carry guns in public legally. Would that 20 year old mother have gotten shot if Clarence Thomas didn't rewrite NY Gun laws? It's tough to really say, but naturally people are convinced it wouldn't have happened.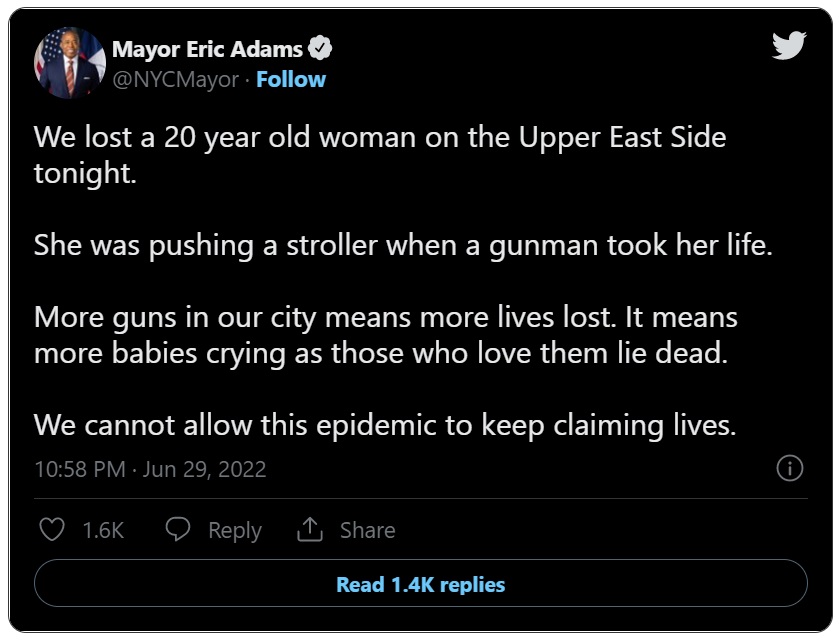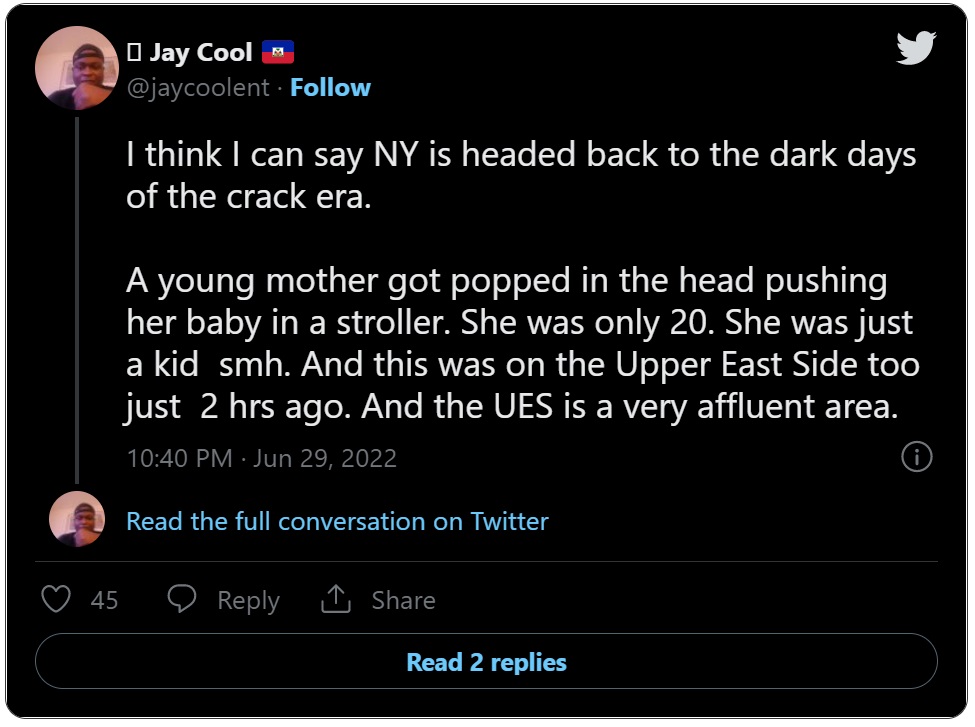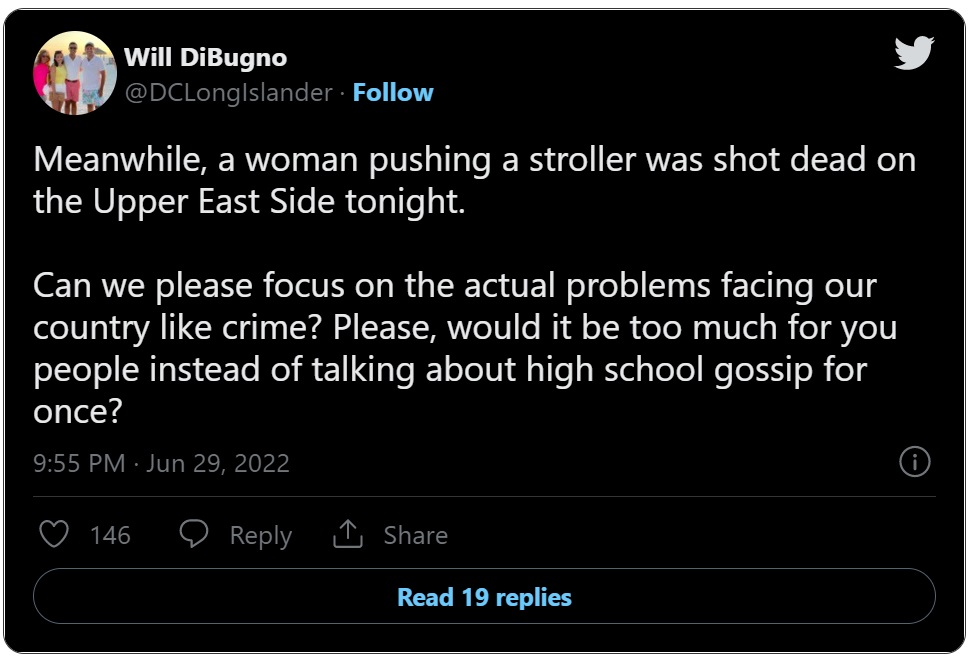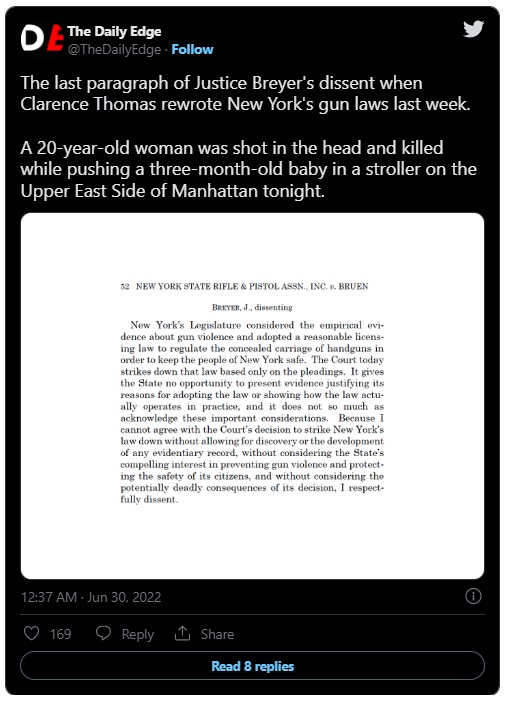 At the moment it's not known if this was a random or targeted attack, so naturally people in the area are very on edge since the shooter is still at large.
It's depressing to know that we live in a time period where a woman has to think about getting shot while walking her baby down the street. Let's hope and pray the victim of this shooting can make a full recovery.