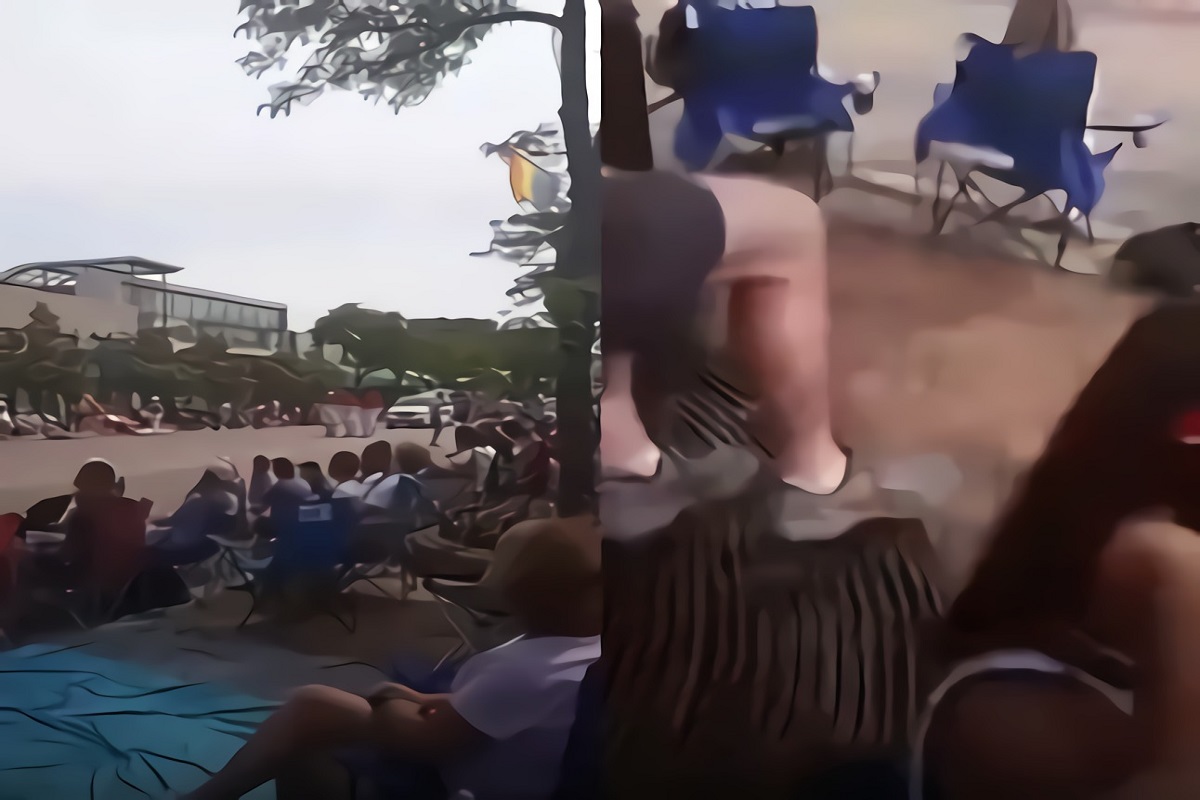 It's another day in America, and sadly as per usual another mass shooting is ruling the headlines. This tragic situation happened during a July 4th parade in the quiet Chicago Suburb of Highland Park, Illinois. According to reports at least 6 people are dead, and over 24 injured. Perhaps the scariest aspect of the situation is that shooter is still at large. The moment chaos erupted was all caught during a livestream.
Viral Facebook Live Highland Park Mass Shooting Video Shows Moment Sniper Fired Over 60 Shots From a Rooftop During July 4th Parade
A trending video circulating on social media shows how peaceful the Highland Park July 4th Parade was before gunshots started to ring out. In the viral Facebook live Highland Park mass shooting video you can hear at least 60 shots erupt sending people fleeing in every direction. Children's bicycles and toys were left behind, and people dropped their belongings all the while not knowing which way was safe to run.
At the moment it hasn't been stated if some the injuries that people suffered were due to commotion of everyone running in just about any direction. Based on the how quickly the gunshots were going off it's clear the shooter had a semiautomatic rifle of some sort. There was gay pride flag being flown at this event as you will see in the video, but at the moment it's not clear if that was behind the shooter's motive. There are a lot of unknowns about the situation since the shooter is still at large, and there was no manifesto left behind.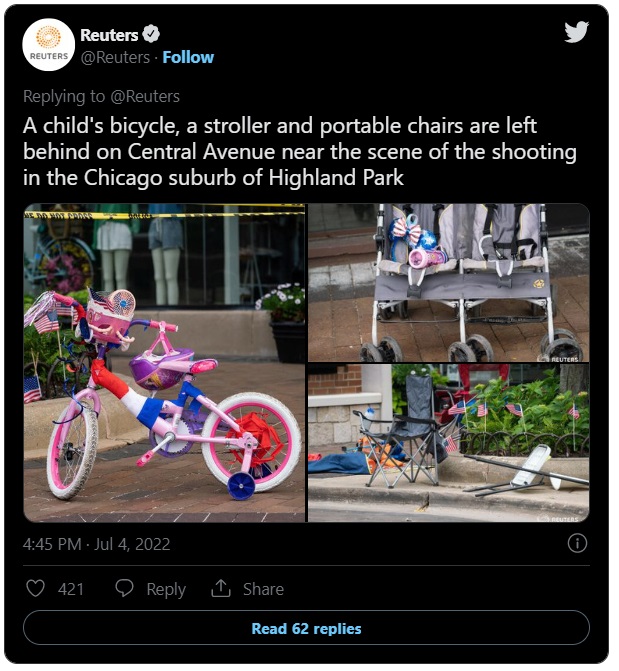 Joe Biden Reacts to Highland Park Mass Shooting
In a viral post on social media Joe Biden and his wife Jill condemned the Highland Park mass shooting as another act of senseless violence. He thanked the first responders and police who quickly responded to the situation. In addition he talked about the need for more legislation regarding gun control.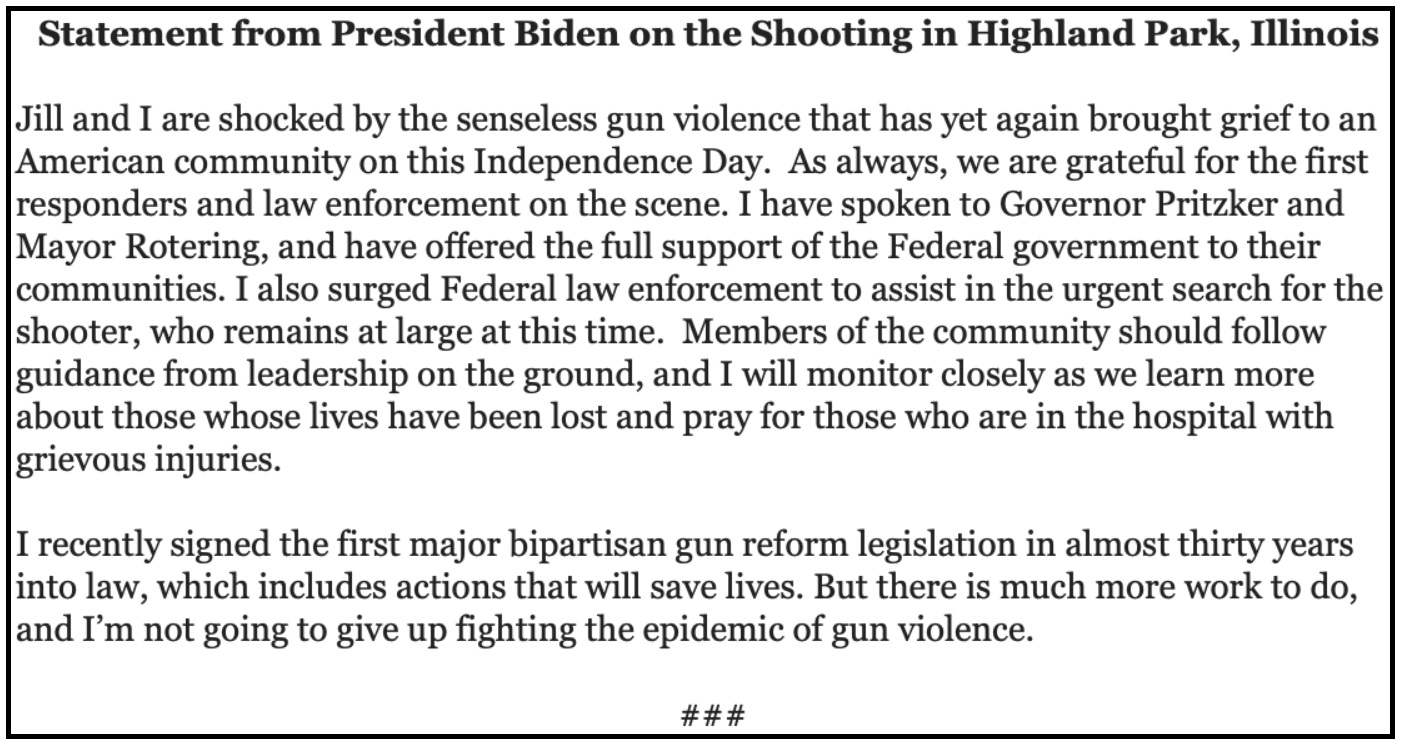 Chicago White Sox React to Highland Park Mass Shooting
In an effort to help their community mourn those affected by this tragedy, Chicago White Sox cancelled their postgame fireworks plans, and will hold a moment silence before their game. In a heartfelt statement they wrote, "Our hearts are with the Highland Park community. The entire Chicago White Sox organization expresses our deepest sympathies to the families and friends of the innocent victims of today's horrific shooting".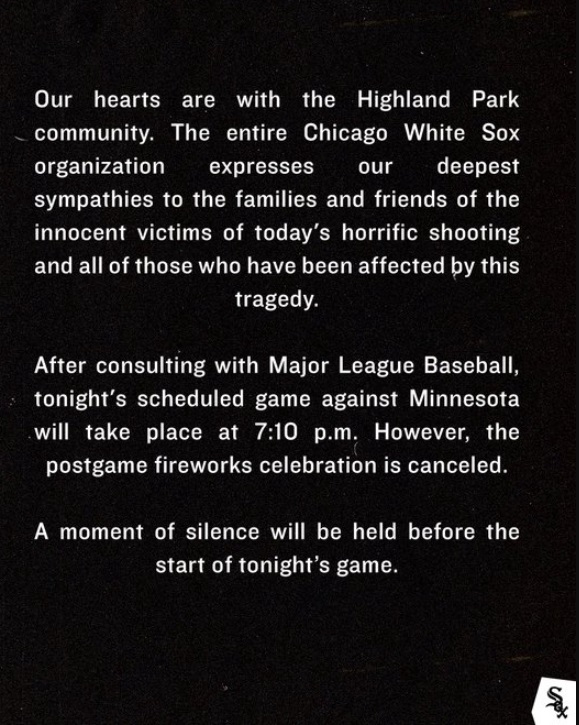 Chicago FBI Reacts to Highland Park Mass Shooting
As aforementioned the Highland Park mass shooter is still at large, and police are using every resource available to capture him or her. In a statement on twitter Chicago FBI asked people to call '1-800-CALL-FBI' if they have any tips that could help them locate the shooter. They also assured people that they had agents in the area.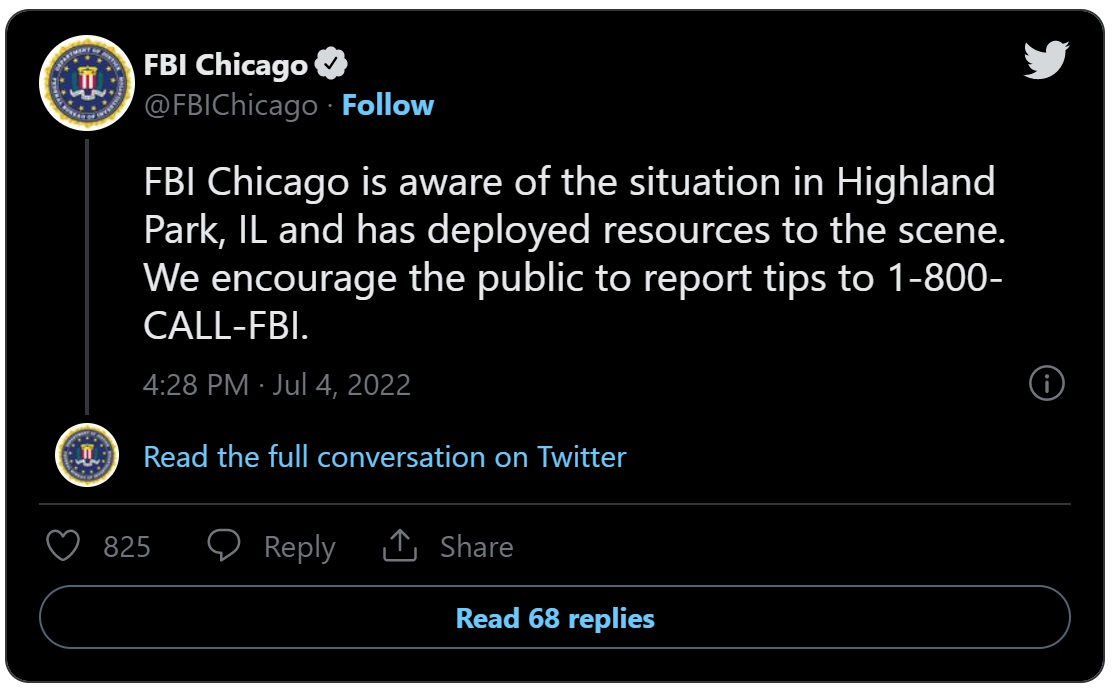 It goes without saying that this is a very scary situation for everyone in the Chicago area, and around the nation. If the shooter is never caught it could set a dangerous precedent for the future of this country.
Please remain vigilante and stay safe if you happen to live near Highland Park. Prayers up for everyone affected by this tragedy.