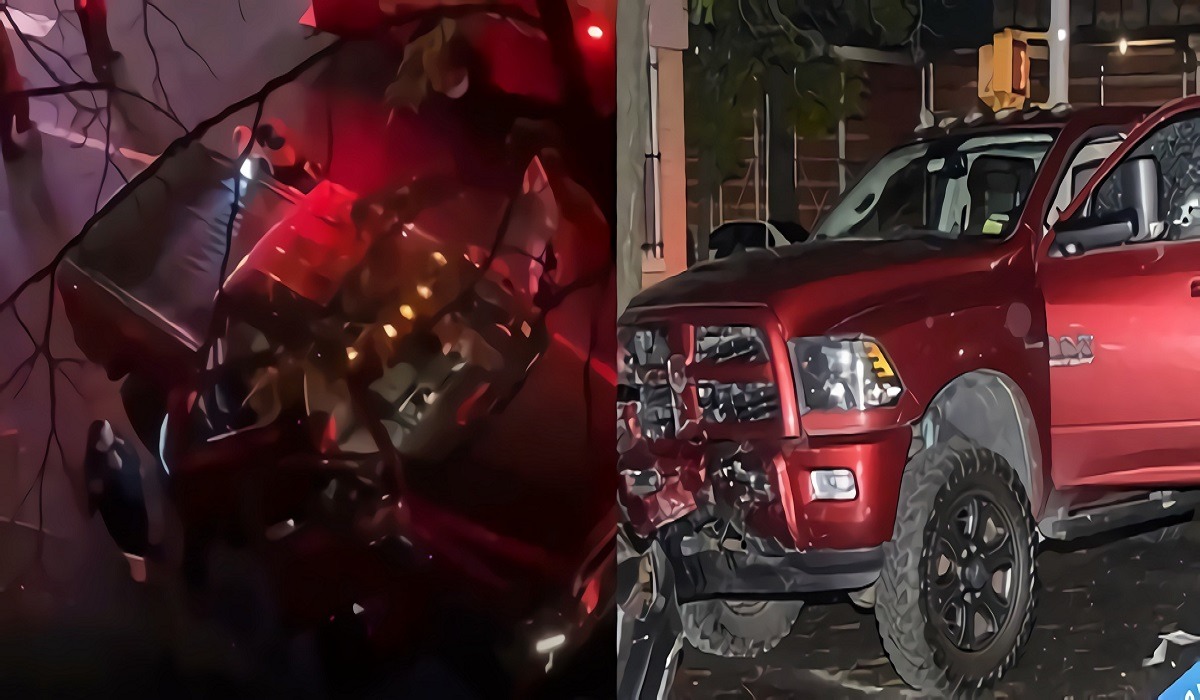 One of the most infamous snitches from New York was murdered today, and now all the details of what happened in the early morning hours are coming out. The new details completes the picture that supports theory that Alpo got way too comfortable.
Video Footage of Alpo Shooting Leaks
A viral video of the moment Alpo Martinez was shot and killed is now circulating on social media. Alpo pulled up in a red truck to a Halloween party in Harlem at 3 AM in the morning, not realizing his opps were waiting patiently to gun him down. In the video you can hear a hail of gunfire, as people inside the party react frantically dropping down the ground for safety.
After the shooting the wounded Alpo tried to drive away from the scene, but crashed into a police precinct and died before paramedics arrived. Video aftermath of the Alpo Martinez shooting showed his truck windows shattered, along with frontal damage from the impact of him crashing. Another video shows paramedics putting his Alpo's dead body in a body bag on a stretcher.
Take a look at the Alpo Martinez shooting video, and the aftermath.
Looking back to last year, Alpo was shot dead within 1 year and 3 months of being released from prison. He definitely enjoyed himself over the past year, because he seemed to be living with no fear that the people he helped FEDS put behind bars would come after him. Many people thought he was untouchable, but pulling up to a party in Harlem at 3 am in the morning was not a smart move. Considering his history he probably should have invested in a bulletproof truck as well.
People clown Tekashi69 for not going anywhere without a football team of security guards, but Alpo's situation shows why Tekashi has to move around the way he does. Historically speaking the streets don't forgive snitches, and wait patiently for the right moment to seek revenge.
Author: JordanThrilla Staff