When news broke from many major news station that DMX was dead at age, many people quickly accepted it as fact. However, there is incredible news, DMX is not dead. His manager Steve Rifkind released a statement saying DMX is still alive, but is still on life support.
It's not clear who started the rumor that DMX was dead, but the source had to possibly be someone close to him if even some the most trusted news companies were reporting the news as official. The people who will be affected most by this mistake in news reporting would be his immediate family.
Here is DMX's manager speaking about the status of his health.
Just about everybody was reporting the news that DMX had just died, before his manager spoke out.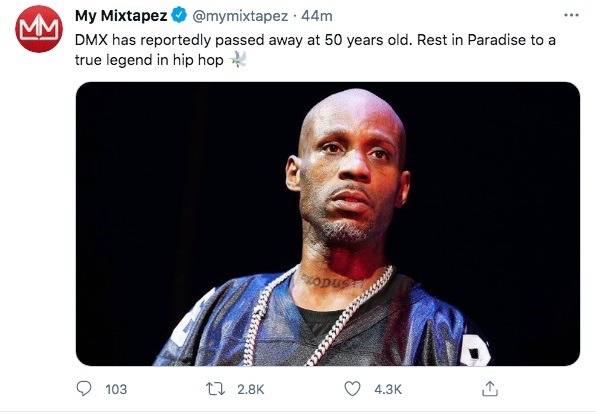 A few days ago DMX's lawyer announced he was off life support and moving on his own. In that situation the correction was bad news, as he release a second video stating he got wrong information.
In this situation this correction gives new hope that DMX can pull off a miracle. DMX is still alive, so hope for his survival still alive.
Author: JordanThrilla Staff