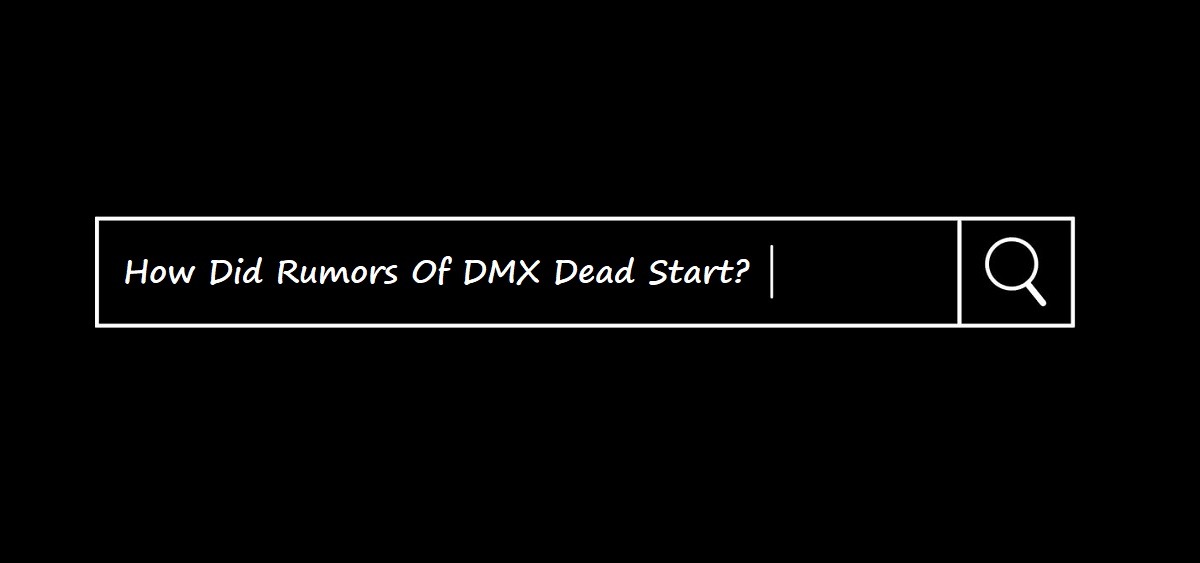 When DMX's manager Steve Rifkind released a statement correcting the news reports that DMX was dead, there was one big question everyone was wondering. Who started the rumor that was DMX dead? We speculated that in order for many major news sources to report the same news incorrectly the original source was probably someone who is close to DMX.
In viral tweet "Saint" revealed where they got the information that DMX was dead. A close friend of DMX posted a message saying "RIP DMX" on her Instagram story. In that message a woman with Instagram handle "luenell" said "It's over my friend is gone. Soar with and join the best hat ever did it. RIP DMX".
From there other sources reported it to news agencies. It didn't seem like a source close to him would put out wrong information, but that's just what happened.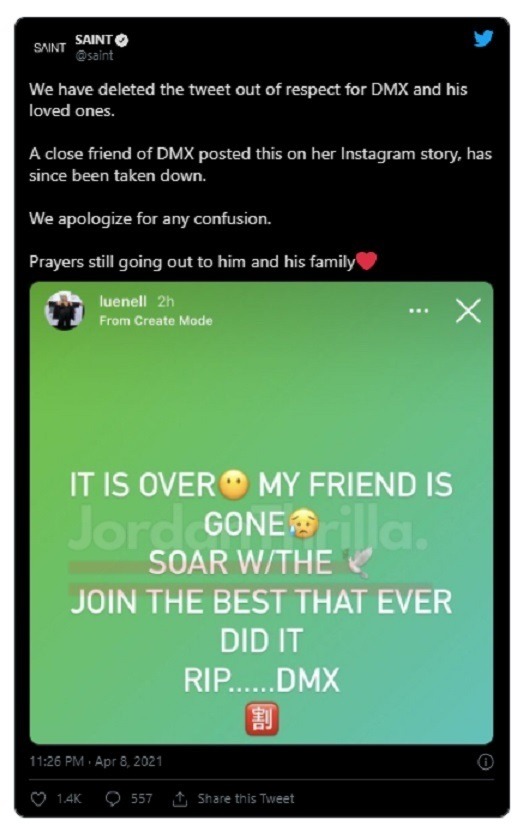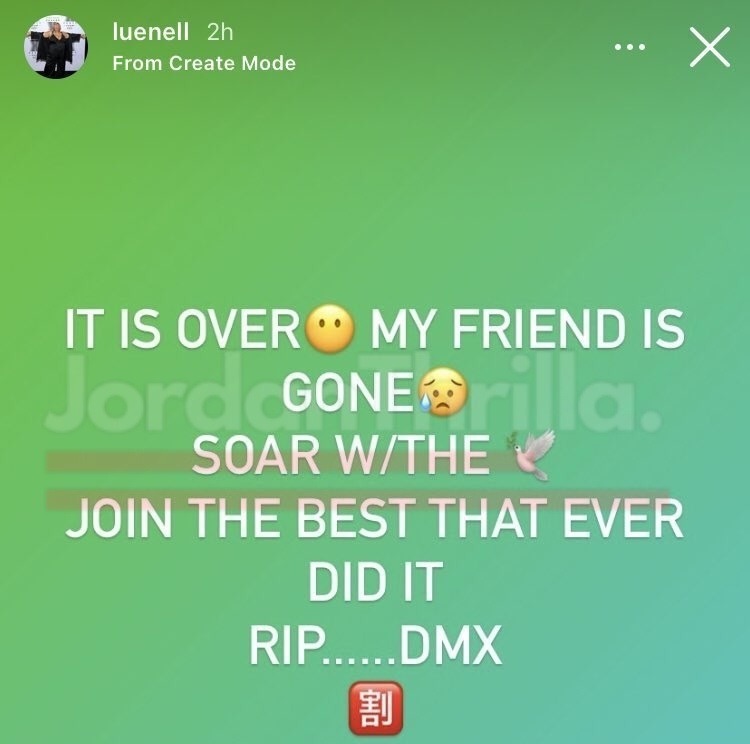 This would mark the second time a source close to DMX made a mistake in the news being reported. A few days ago DMX's lawyer announced he was off life support and moving on his own. He then released a second video stating he got wrong information.
The big question now is who are their sources? Could the hospital be giving them false information? Presumably, because of COVID-19 protocol there would be very few people that are actually able to be by DMX's side for significant amounts of time besides doctors.
However, it really could be anyone that knows him leaking incorrect information them. His lawyer never confirmed who gave him wrong information.
Author: JordanThrilla Staff