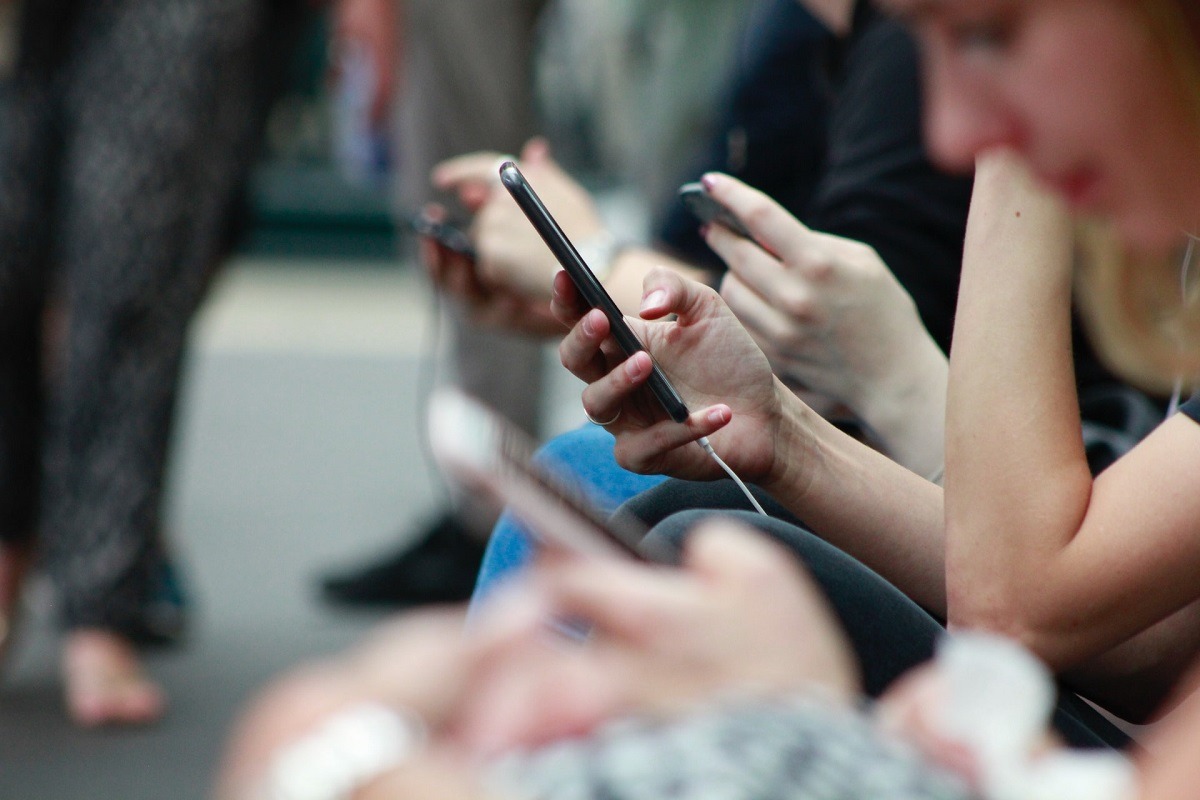 The trial between Tory Lanez and Megan Thee Stallion just took an unexpected turn that may spell his demise. Just a few weeks ago things were looking up for Tory when news broke that his DNA wasn't found on the gun. However, it seems his Twitter fingers may have gotten him into some serious trouble.
Details Why Tory Lanez Was Arrested in Court and New Bail Set at $350K
According to recent reports Tory Lanez was handcuffed in court, and will remain in jail until he can post $350K bail. The Judge alleges that Tory Lanez violated a discovery protective order and personal contact order. Investigators found out that Tory Lanez was sending messages on Twitter directed at Megan Thee Stallion.
It's not clear what messages they are referring to, but he must have said some crazy stuff for this to happen.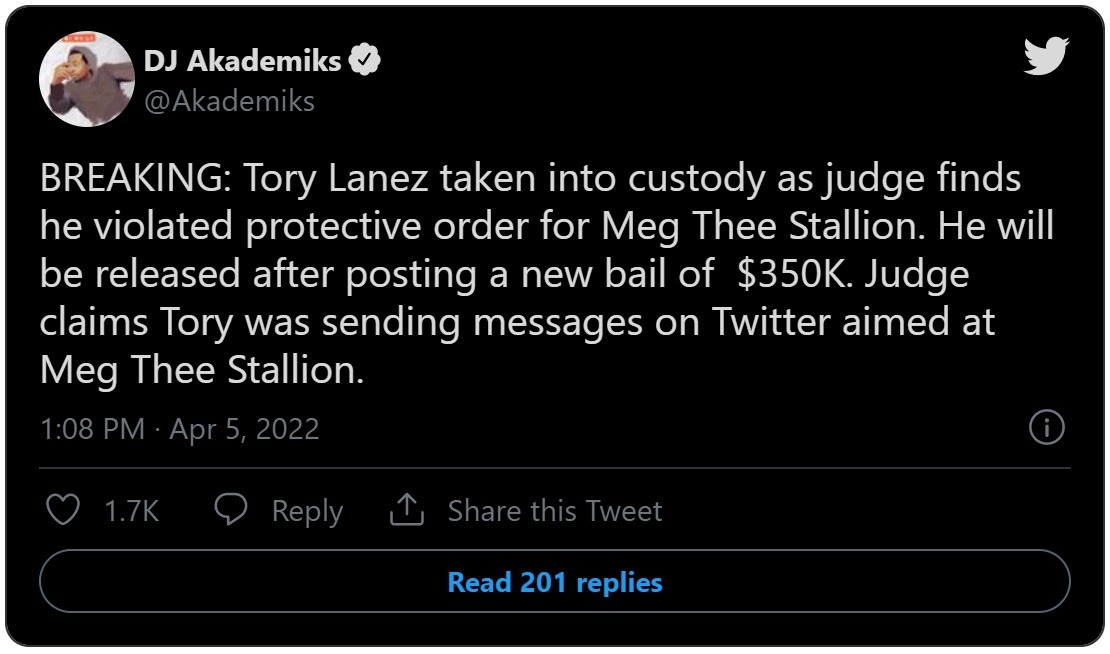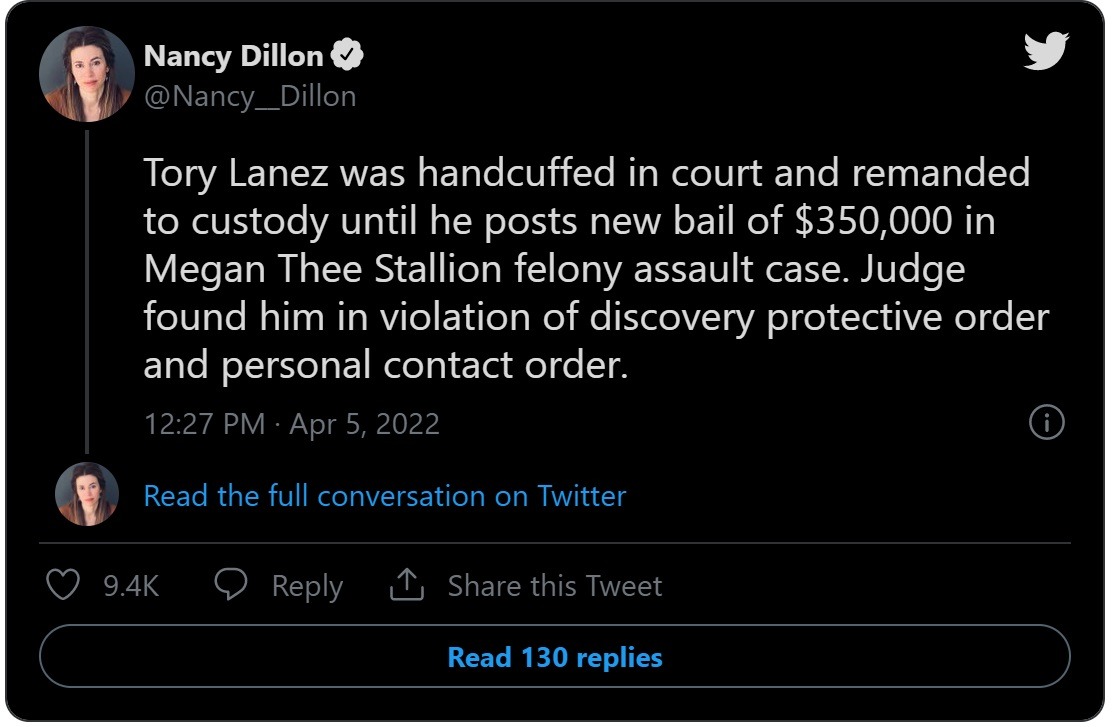 Social Media Reacts to Tory Lanez Arrested in Court and Bail Set at $350K for Talking About Megan Thee Stallion on Twitter
The reactions to Tory Lanez being handcuffed in court for violating a protective order against Megan Thee Stallion have largely been mixed. Some people think there is a double standard, while others called out people who still support Tory Lanez.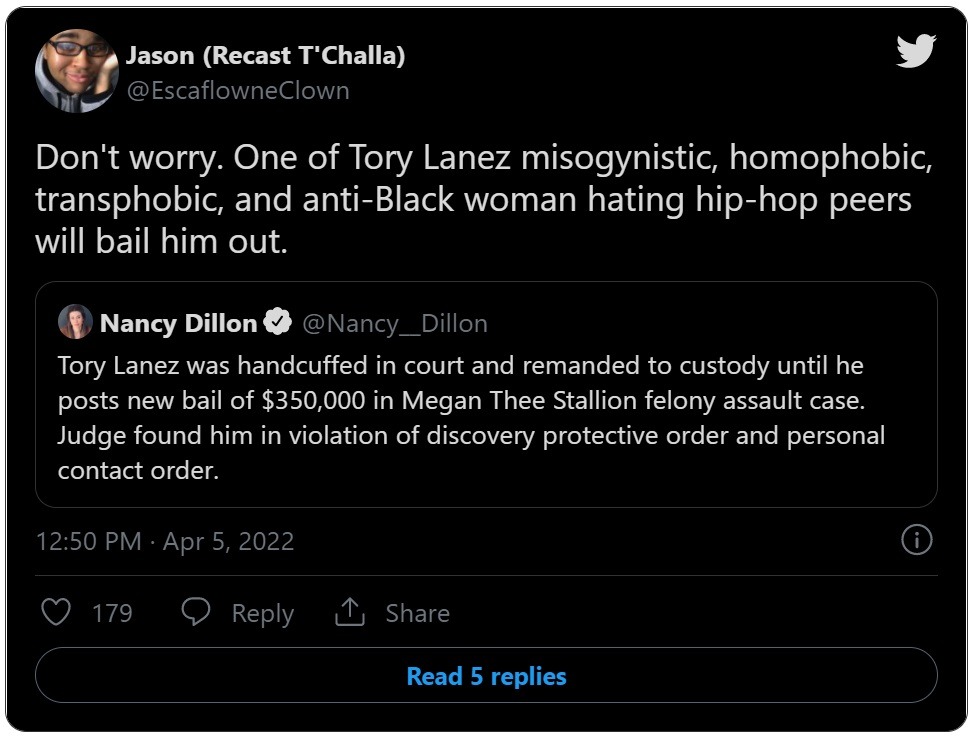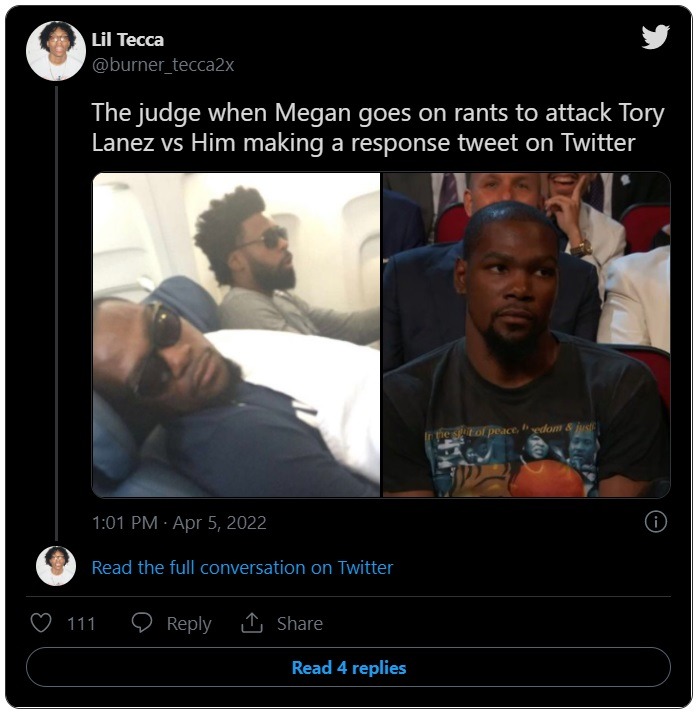 It's still not clear how this case will turn out in the long run, because the evidence the public has scene both supports theories that Tory Lanez is innocent and guilty at the same time.
However, there is more evidence such as the DNA development, and his bodyguard's testimony that seems to convey he might not get any prison time in the long run.