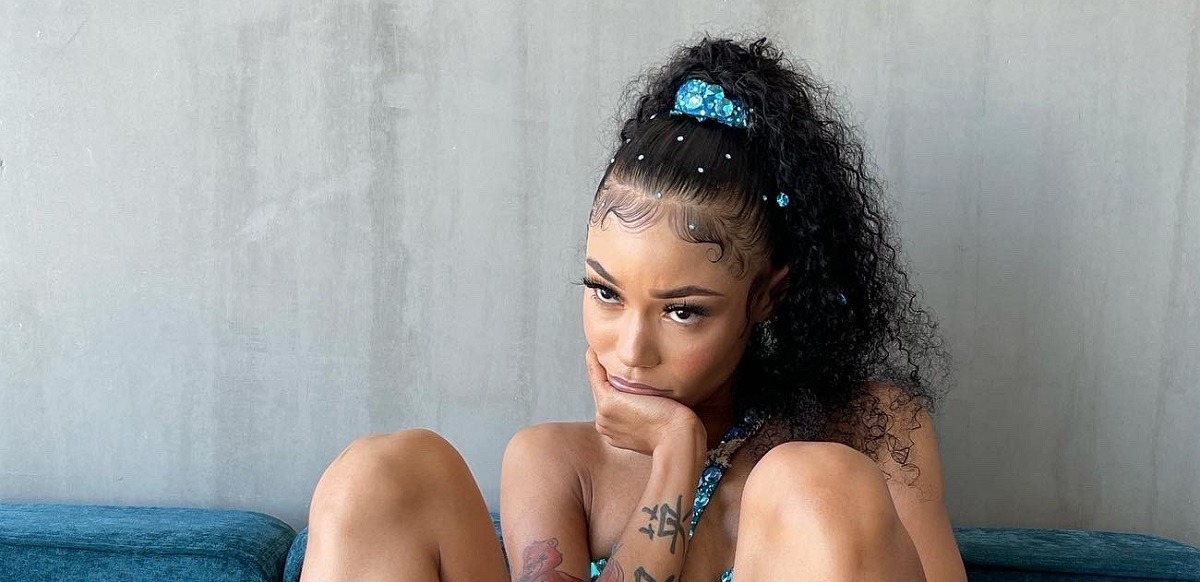 Coi Leray fighting Rico Nasty on twitter is going viral. Coi Leray is having a breakout year in hip hop, but it appears the success may be causing her to get a little ahead of herself. As example people's reactions to Coi Leray saying he makes better music than Rico Nasty were mostly negative. On top of that Coi Leray said she looks better than Rico Nasty too.
The gist of the altercation between these two was Coi Leray calling Rico Nasty washed up, while she defended herself by telling Coi Leray she hasn't accomplished enough in music to come at her that way. Most of twitter seemed to agree with Rico Nasty's sentiment.
Take a look at how it went down.

People's Reactions to Coi Leray's comments about Rico Nasty
One of the first things a lot of people brought up was how Coi Leray sounds like Playboi Carti on some of her tracks.
Coi Leray don't even got a song better than this verse alone y'all be out y'all rabbit ass minds 😂😂🤏🏾 pic.twitter.com/WeZsOMKvga

— T.Roy 💰🦅 (@darkskingem) April 15, 2021

Coi Leray: I'm better than Rico Nasty if we being honest

Twitter: pic.twitter.com/HD0pta5HuA

— 🏆🇯🇲Mars🇯🇲⚔️ (@_Marz101) April 15, 2021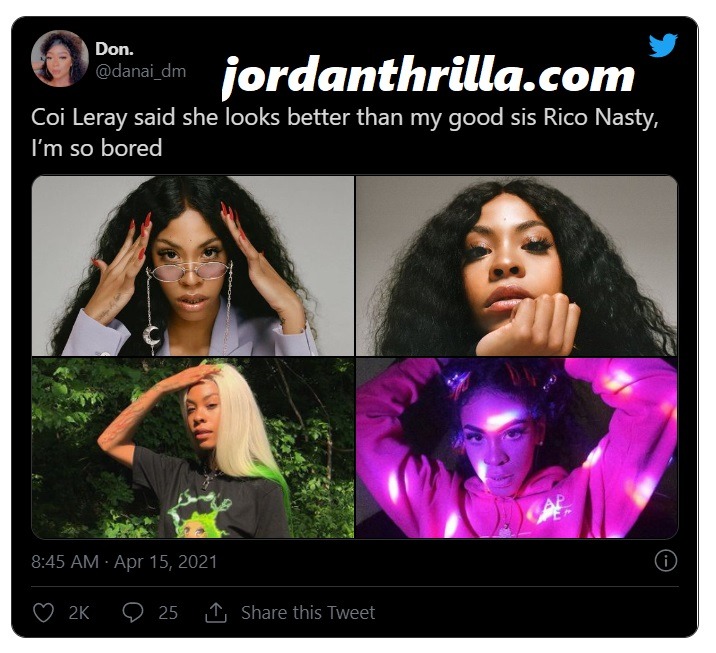 One of the qualities people seemed to love most about Coi Leray was the humbleness she seemed to have.
However, she may be starting to rub fans the wrong way with a seemingly overly confident attitude.
Author: JordanThrilla Staff