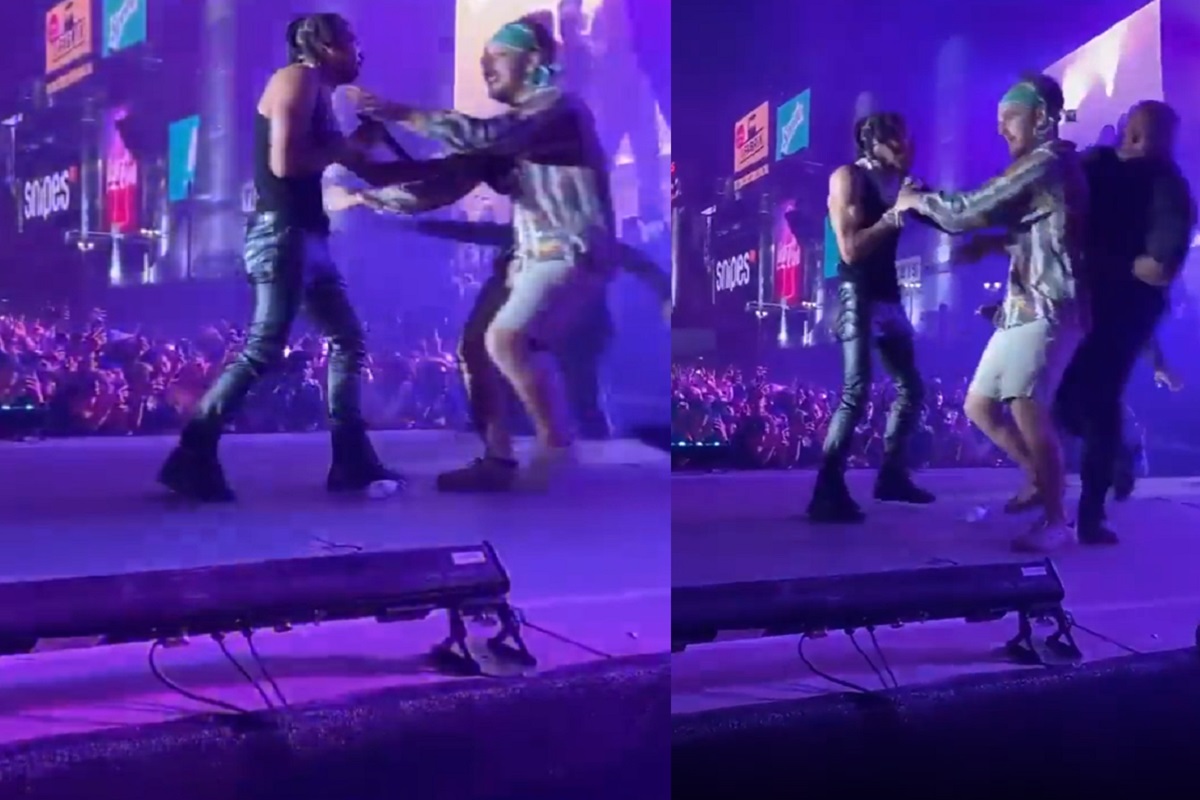 When will people learn that rushing an artist on stage during their concert is never a good idea? Rarely does that type of situation ever end well for the fan. More proof of that is what happened to some genius fan that decided to rush Lil Baby on stage during his recent concert.
Video of Fan Attacking Lil Baby on Stage then Lil Baby's Security Guard Pushing Fan Sending Him Flying Off Stage Goes Viral
Viral footage shows the moment a fan ran on stage during Lil Baby's concert, and grabbed him. Within seconds Lil Baby's security guard pushed the fan off the stage with so much force it launched him several feet into the air on his way down to the concrete floor.
Judging from how high up the stage was there is a good chance the fan got hurt during the fall, and that person has no one to blame but himself for making a stupid decision. It almost looked like Playboi Carti falling off stage.
At this moment the fan probably had a 'how did I get here' thoughts running through his mind.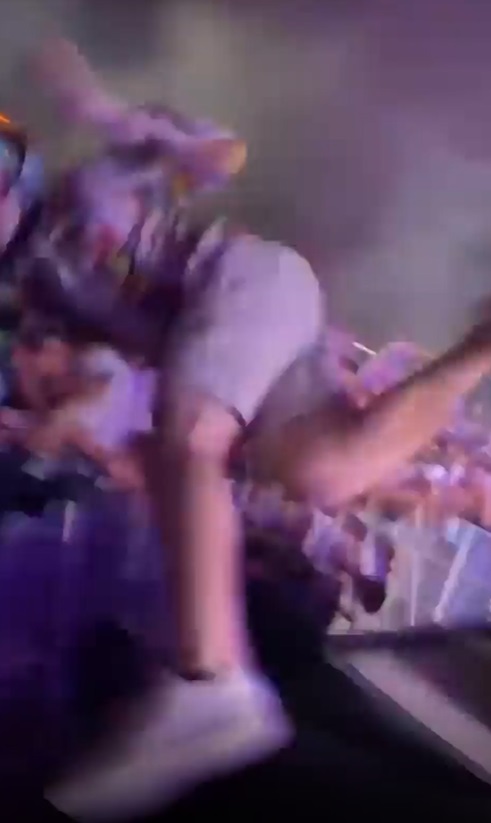 Perhaps the most surprising aspect of the video was how Lil Baby reacted to the fan running on stage. Usually you'll see the artist get a bit scared, because they don't know if that fan has a weapon in their hand.
However, Lil Baby remained calm and didn't even flinch before his security sprang into action. Still yet they were lacking a bit for letting the fan make it on the stage in the first place.