Some people say every human being on earth has a doppelganger somewhere else in the world. Yours could be a male, female, or someone who identifies as both. For Lil Durk his doppelganger could be TikTok star K'Hood.
Does Lil Durk look like K'Hood?
The resemblance between K'Hood and Lil Durk was highlighted in a Tweet where the TikTok star posted a picture of them side by side with the caption,
"Ain gone lie. I see it."
Many people have said Lil Durk looks like a lesbian woman, so it's not surprising to see a female comparing herself to him. It helps that K'Hood has the same blonde dreads as Lil Durk, and she copied that surprised eye look he seems to have in most his photos.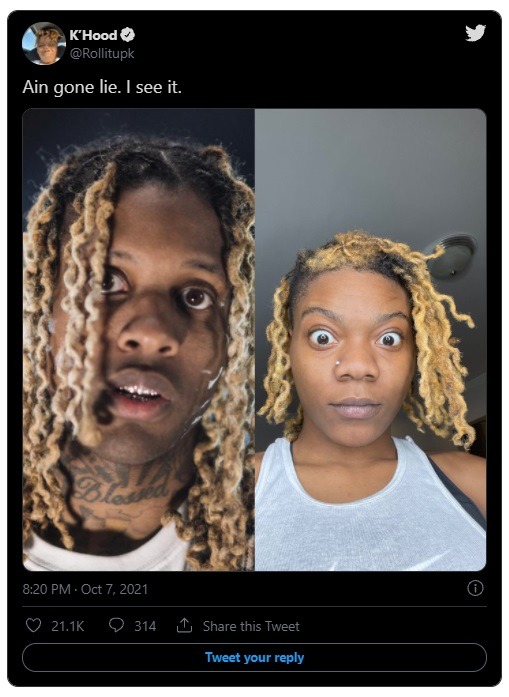 How Did TikTok Star K'Hood Become Famous?
K'Hood's journey to fame began when she posted her TikTok account back in 2020. She went viral after posting a video about making mud pies as kid, which garnered over 1 Million views. From there she accumulated fans as she continued posted reactions videos, and now has almost 2 million followers. Her TikTok username is "rollitupk".
Now K'Hood aka Rollitupk is famous for being a Lil Durk look alike too.
Author: JordanThrilla Staff