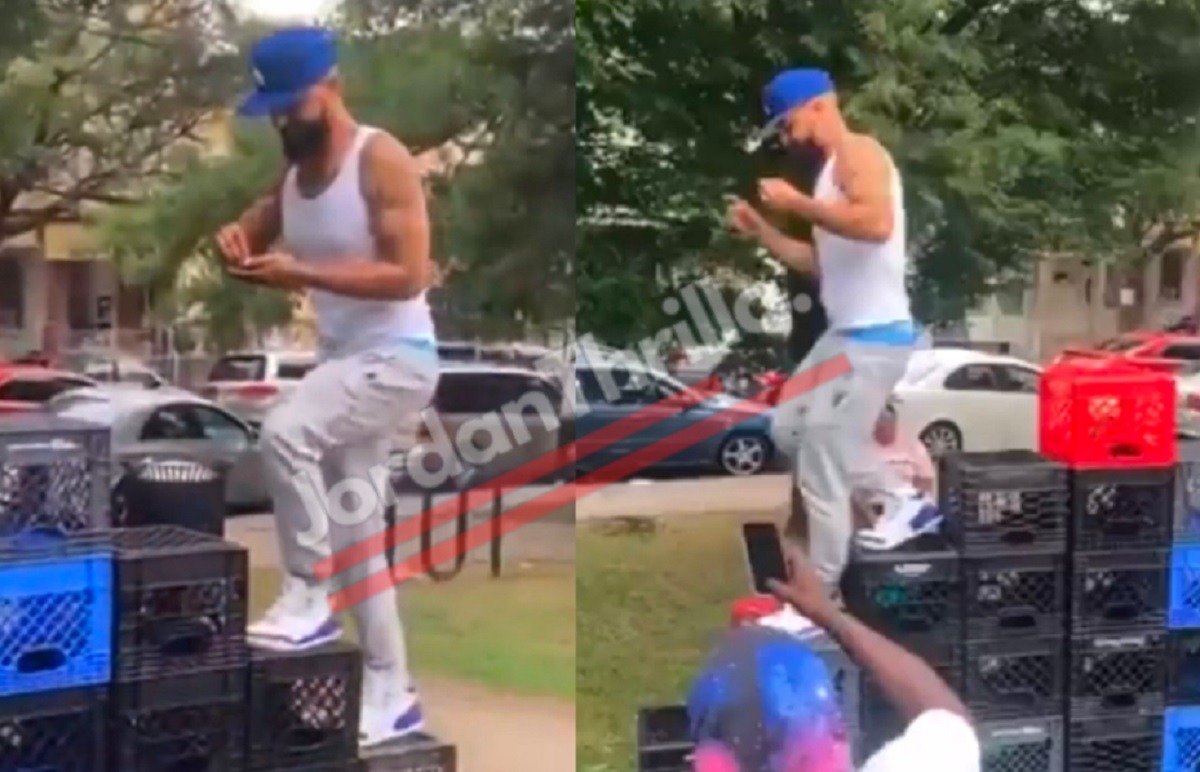 The crate challenge has proven to be one the most difficult tasks a human being can try to complete. You need a combination of balance, core stability, and luck to make it from one side to the other without injuring yourself. Despite difficulty of the task at hand a man named "White Mike" completed the crate challenge while rolling a blunt of weed.
White Mike was donned out in his Retro 3 Jordans as he calmly walked across the crates while rolling his blunt. He even stopped on the tallest crate just to let people know how easy it was for him. The crowd watching was amazed has his ability to multitask. White Mike finished rolling his blunt as he stepped off the last crate, which added even more style to his amazing feat.
Take a look at White Mike rolling a blunt while doing the crate challenge, and actually completing both.
Part 2.
This could be a statue one day for a White Mike Crate Challenge award. It would be given out to the winner of blunt rolling events.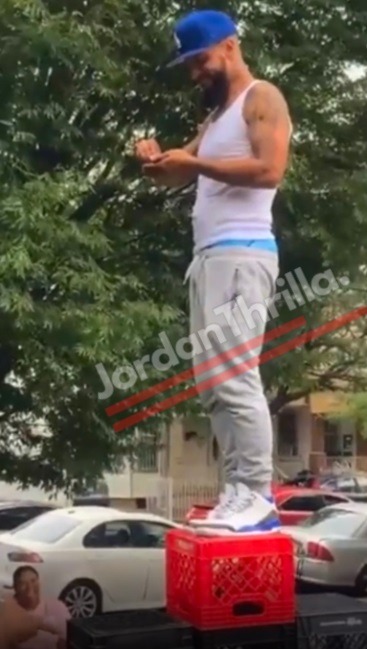 The crate challenge continues to be one of the most dangerous social media trends in recent times. We've seen a woman almost break her neck, Lil Boosie's son injure his leg, and YK Osiris almost blew out his back, among many other injuries people around internet have suffered.
As result White Mike rolling a blunt while doing the crate challenge has made him an internet legend. White Mike holds a world record for the first person to ever accomplish what he did.
Author: JordanThrilla Staff