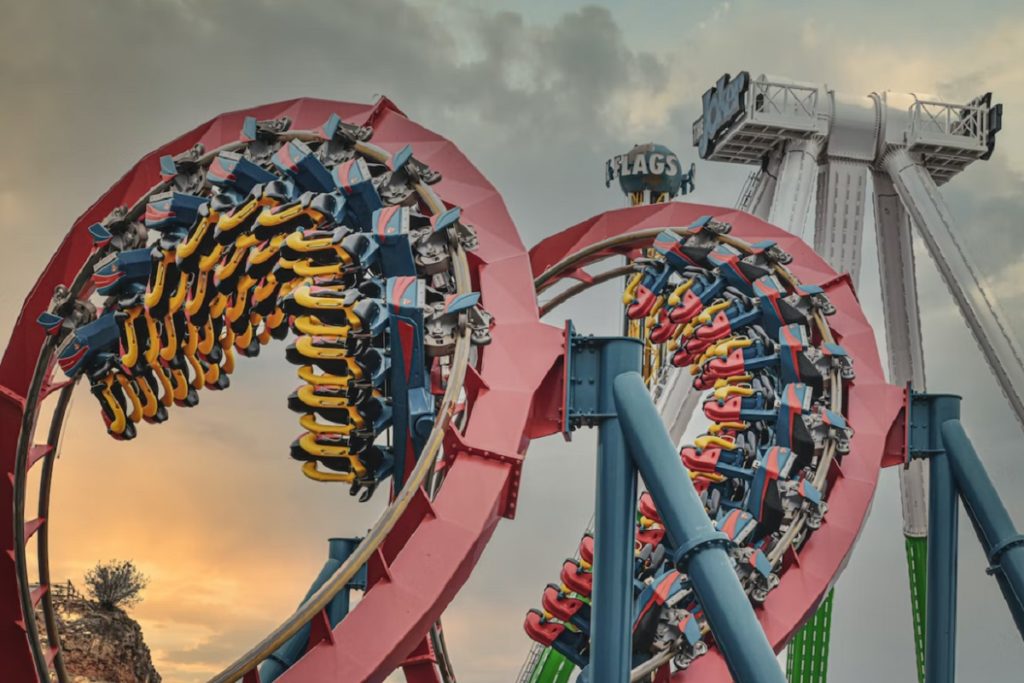 When it comes to the target demographic of amusement parks such as Six Flags and Carowinds, most people would assume that teenagers are a major source of their income. However, in some cases the target demographic can also be the most problematic, which appears to be the case according to Six Flags' CEO.
Six Flags CEO Selim Bassoul Disses Teenagers in During Phone Call about Six Flags Stock Shares Dropping Drastically
Recently Six Flags' financial woes went viral when their stock prices dropped by almost 20% to a new low of $21.12. According to reports they lost around 2 million customers since 2021, and their CEO knows the root cause of the issue. If you have tried buying a ticket for Six Flags in recent months then you probably noticed their ticket prices have been increasing steadily. This wasn't to increase profit, but actually to act as safeguard to reduce the amount to teenagers that enter their park.
According to reports Six Flags CEO Selim Bassoul blamed teenagers for the current state of their ticket prices. According to NY Post during an earnings call Bassoul complained about Six Flags turning into a daycare for teenagers, especially during the summer. On social media his sentiment resonates, because many grown people remember the days when their parents would get those season passes, and just drop them off at Six Flags in the morning then pick them back up after work. In some ways Six Flags is a cheap daycare for some parents. At the same time when bad stuff happens at Six Flags such as massive brawls, teenagers are usually the culprit.
To reduce problematic teenagers from coming to Six Flags, CEO Selim Bassoul decide upon raising ticket prices. This led to the financial losses and stock prices dropping, but it seems his plan is working since most of the almost 2 million customers they lost were likely teenagers who can't afford the new ticket prices. Is that business model sustainable considering they are deterring their target demographic? Only time will tell.