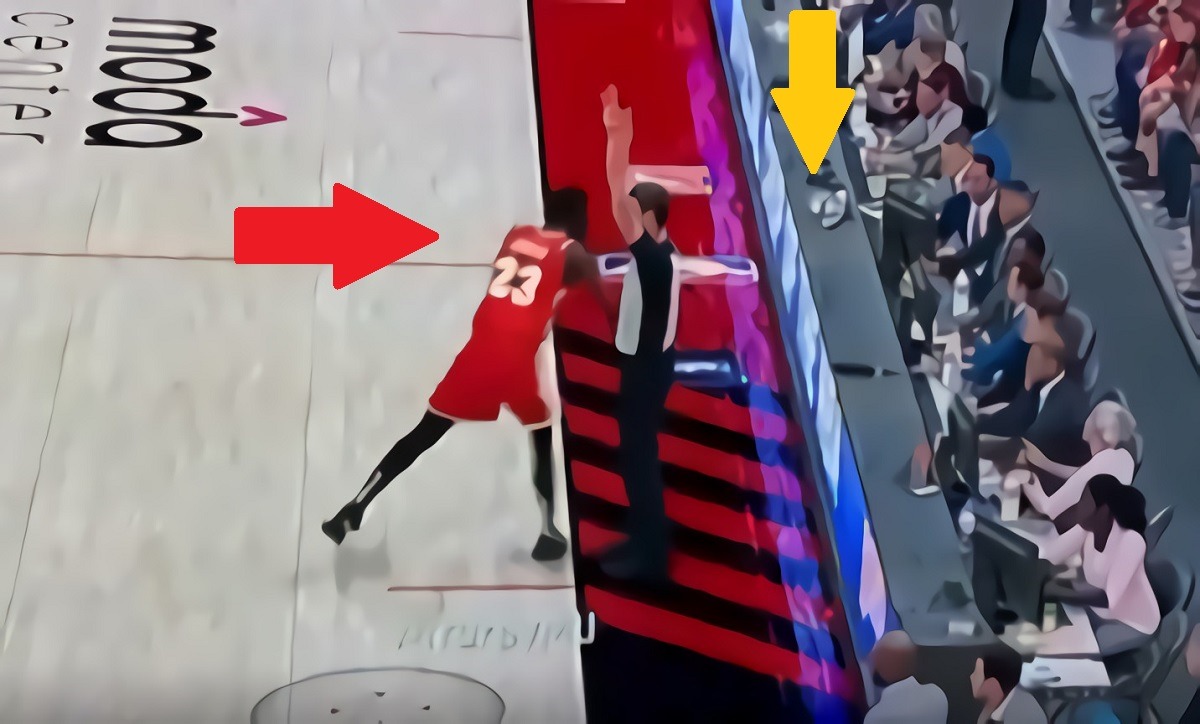 NBA 2K glitches make for some of the funniest gaming videos seen on social media, and that trend continues with NBA 2K22. On last years edition there was the infamous NBA 2k21 coke sniffing glitch, which made players on Miami Heat appear to sniff powder of announcer tables. Ironically, announcer tables are at the core of another alleged glitch in this years version.
The Draymond Green NBA 2K22 Parkour Glitch Explained
Viral footage shows what appears a strange shooting routine that randomly happens to Draymond Green in NBA 2k22. After he makes a three point shot, Draymond Green leaps over the announcers table twice, before making his way back on defense. It looks likes like he's pulled towards the announcer tables like a mosquito flying helplessly towards light. The end result is what looks like Draymond Green parkour in NBA 2k22.
NBA 2k22 Draymond Green Glitch Parkour vs NBA 2k21 Coke Sniffing Glitch
Take a look at the coke sniffing glitch that plagued NBA 2k21 for some people. Which is funnier between this, and the Draymond Green glitch parkour moves?

Since its release about a week ago, NBA 2K22 has received mixed reviews. Some outlets described it as a slight improvement from 2k21, while others deemed it the best 2K game in years. One thing almost everyone has agreed on is how the new stamina system has made the flow of offense more realistic.
The NBA 2k22 Draymond Green glitch was made possible by the addition of the smooth new announcer table collision animations. This is one of those rare times where a video game glitch highlights the realism of the game.
Author: JordanThrilla Staff