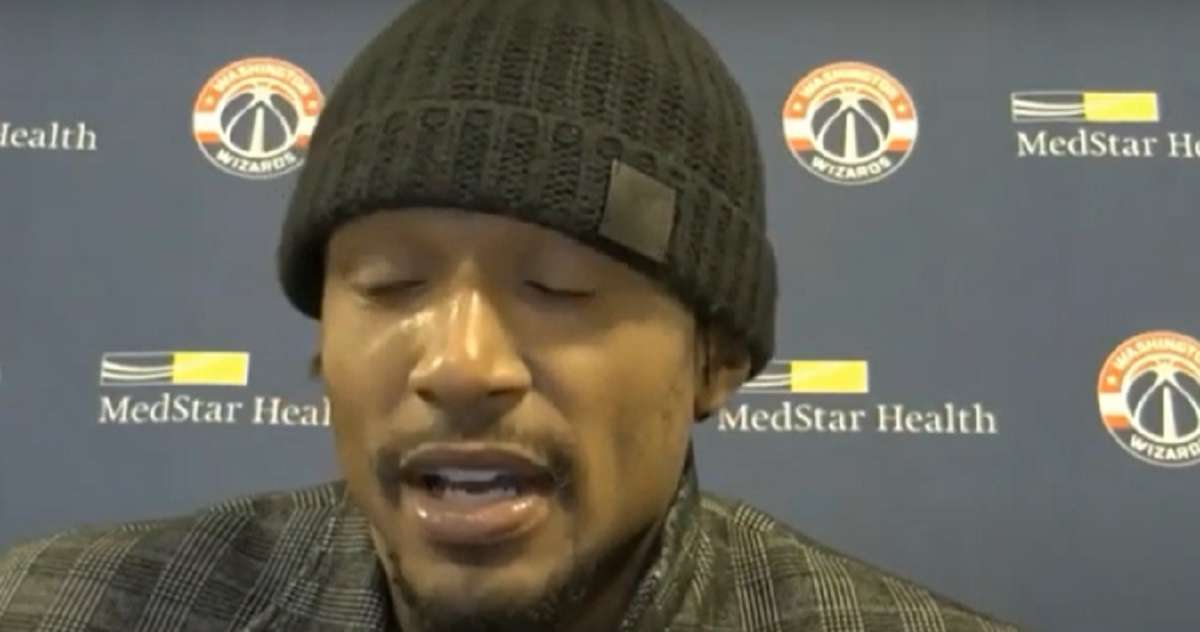 When the night started it looked like Bradley Beal had given up on his team, but when the night ended there was new energy flowing through the air. A happy Bradley Beal reacted to Russell Westbrook's game winner after Wizards beat Nets in a shocking finish.
Within the last 6 seconds of the game Bradley Beal hit a three, then after Nets turned the ball over Westbrook hit another three giving Wizards the lead for good. In the postgame interview Bradley Beal talked about how great the collective effort of the team was. He also revealed he apologized to the team for having low energy emotionally in their last game. He finished his interview conveying that Wizards still have a long way to go to become consistent and turn their season around.
This miraculous moment could be the turning point of Wizards season if they focus on what they accomplished during this game. Like Bradley Beal mentioned during his postgame interview, they beat a "good" team in the Nets.
The key to Wizards season will be Westbrook playing as motivated as he did tonight. It seems whenever he goes against Kevin Durant who betrayed him during their OKC days, he brings his A game in all facets. Westbrook needs to bring this type of energy and focus every night.
In terms of the Nets this was another loss that highlighted how terrible their defense is. That shouldn't be surprising when their two head coaches are Steve Nash who was terrible defender as player, and Mike D'antoni who is known as one of the worst defensive coaches ever.
Author: JordanThrilla