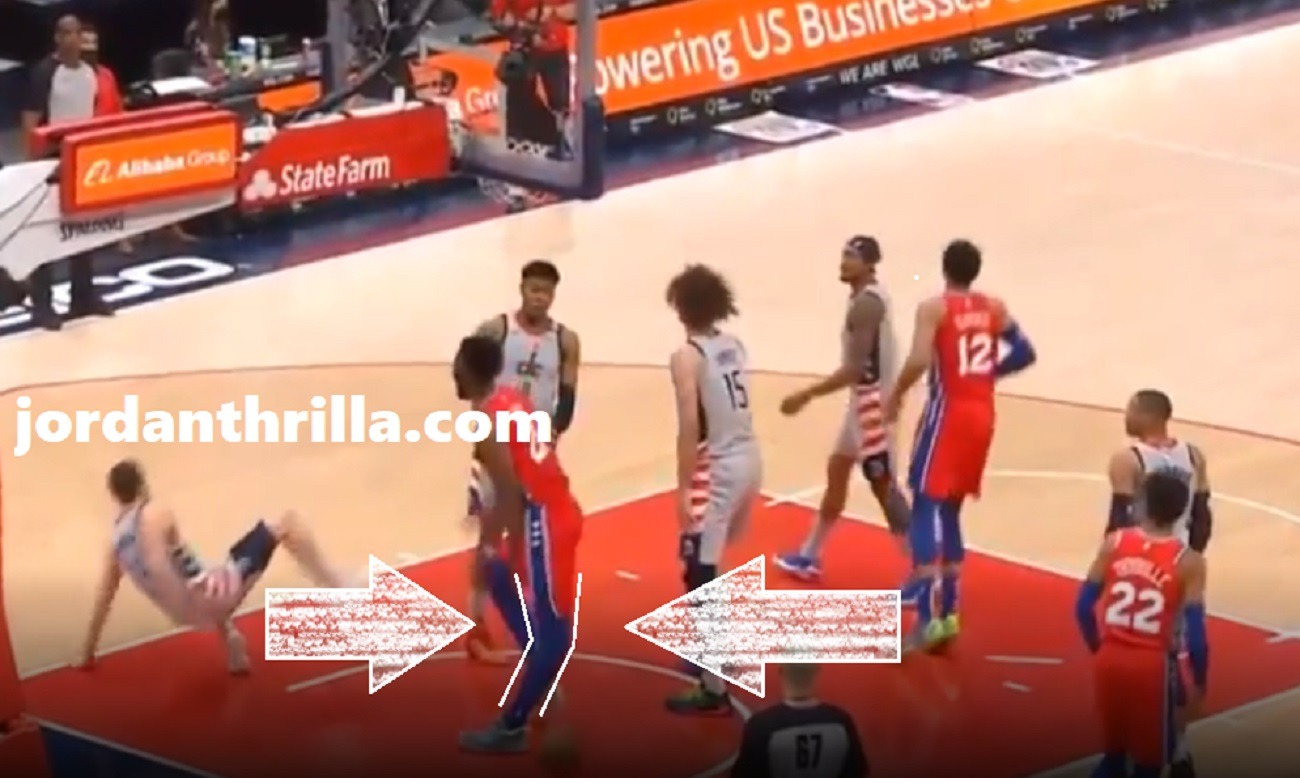 It's possible that Joel Embiid tore his ACL in a serious injury accident, and is done for the year. The incident happened when Joel Embiid bent his knee backwards after dunking on Garrison Matthews. You knew it was bad, because he immediately waved for trainers to come help him.
Slow motion replay shows all of Joel Embiid's body landed on his leg while it flexed at a straight angle. This caused it to hyperextend backwards to a very high degree due. When you land on your leg completely straight your knee joint takes the brunt of the force, rather than energy be spread throughout the leg.

Embiid was having a monster season averaging 30 ppg, 13rpg, and 3apg, which made Sixers a sleeper contender. However, even with Doc Rivers leading them they have no chance of winning if this injury was a bad as it looks.
At the moment it's not confirmed that Joel Embiid tore his ACL, but it sure does look like that's exactly what happened. Prayers up.
Author: JordanThrilla