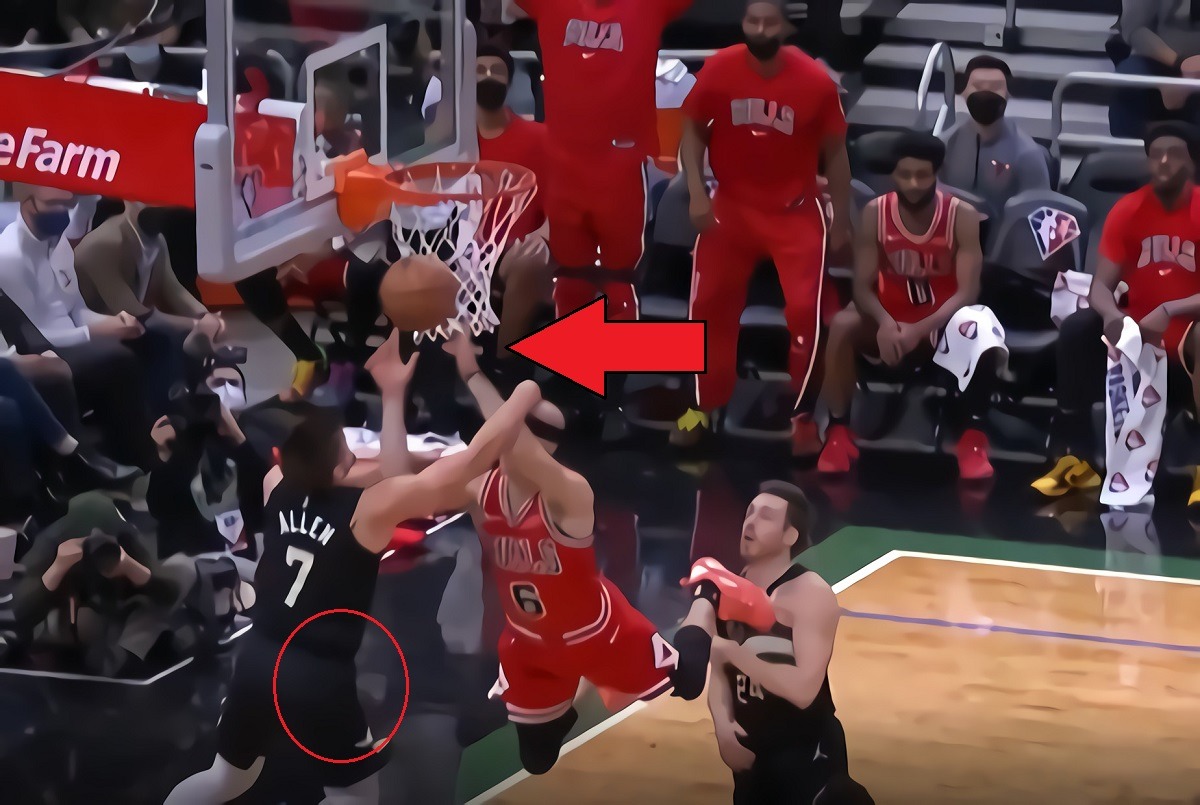 Grayson Allen has just become the number one villain in the NBA after what transpired over the past few days. It all started on that fateful day Bucks took on the Bulls. Two of the top teams in the East clashing it out to show whose boss. In the midst of the all the ruckus, Grayson Allen made a dirty play on Alex Caruso. Tragic recent news suggests he did some serious damage to him too.
Did Grayson Allen Break Alex Caruso's Wrist?
According to new reports when that dirty play was made Alex Caruso fractured his wrist when he was trying to brace his fall. Since every action causes a reaction people have began to accuse Grayson Allen of breaking Alex Caruso's wrist.
Take a look at the infamous play. Did he make a legitimate challenge to Caruso's dunk attempt? Why was he smiling on his way off the court?
How Long Will Alex Caruso's Broken Wrist Take to Heal?
The sad news is that what Alex Caruso thought was a sore wrist was actually some broken bones. The injury requires surgery, which will make Alex Caruso miss 6-8 weeks of action. That's only a few games after he missed almost three weeks in COVID protocol.
Ironically amidst the news and allegations of Grayson Allen injuring Alex Caruso's wrist, it was announced that Grayson would miss his next game when Bucks face off against the Kings. At first some people thought it was due to him being notified that Alex Caruso broke his wrist on his flagrant foul 2 play. However, coach Bud has confirmed he's dealing with left hip soreness.
A playoffs series between the Bulls and Bucks would be super personal due to the fall out that dirty play. A basketball dream come true matchup for fans to watch.