Anthony Davis' recent deactivation of his Instagram account has some of his fans concerned that he may be battling depression. After the Lakers' blowout loss to the Blazers last night, Davis quickly 'deleted' his Instagram account, leading to speculation as to why he so hastily deactivated it. His actions overlapped the controversy of alleged deleted tweets from several Lakers fans who wished death upon Darvin Ham for his coaching woes.
Why Did Anthony Davis Deactivate His Instagram Account?
It appears that even before the AD's IG account deactivation, some had noticed that he was looking particularly depressed, particularly when he didn't join in the celebration of LeBron James's record-breaking scoring achievement. This could be a sign that Anthony Davis is struggling with depression, and some theorize that it might even be related to the recent trade of his close friend Russell Westbrook.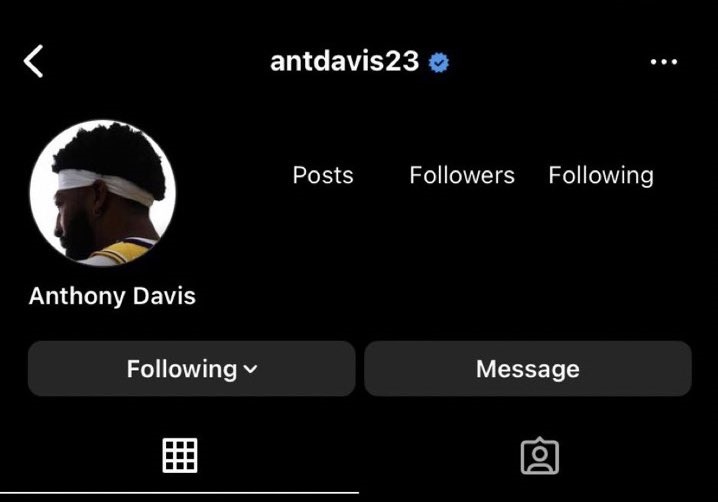 Stats About Depression in the United States
Depression is a serious issue that is affecting more and more people in the United States. According to the Centers for Disease Control, 17.3 million adults in the US suffered from at least one major depressive episode in 2017. Depression can be caused by various factors, including things like grief, stress, and difficult life events. It is important for those affected by depression to seek help, as it can lead to serious health complications.
Depression can often be difficult to recognize, even by those close to the individual. This is why it is important for individuals to be aware of the signs and symptoms of depression, such as feeling helpless, hopeless, or worthless, difficulty concentrating, changes in sleep patterns, and difficulty making decisions. If someone suspects they or a loved one may be dealing with depression, they should reach out to a mental health professional for assistance. The video below was the first sign of AD battling depression to many people.

During the 4th quarter of his record breaking game Lebron James was seen consoling Anthony Davis by telling him "I just want to let you know I love you bro". However, it seemed AD was not being the reciprocal to his kind words. Was that because the feelings of depression were already taking over his mind?
Anthony Davis's mental health and well-being should be a priority, and fans should be hopeful that he is being cared for properly if he is suffering from depression. It can be difficult to talk about these issues, but it is important that those affected by depression have access to the resources and support necessary to help them get through it.
Hopefully more information will come out confirming why Anthony Davis shut down his Instagram account.