The sudden and unexpected news that the Indianapolis Colts had decided to hire Eagles OC Shane Steichen as their new head coach left many in shock, as Eric Bieniemy was seen as the clear frontrunner for the job. Despite having being credited with winning two Super Bowls within 6 years as Chiefs' Offensive Coordinator, Bieniemy still remains without a head coaching job in the NFL. With players like Patrick Mahomes and Isiah Pacheco all talking about Bieniemy's importance to their team's success, the conspiracy theorists are out in full force, convinced that racism is playing a role in the snub.
A Look at Eric Bieniemy's Qualifications
Eric Bieniemy has been around the NFL since the early 2000s, first as a running back coach and then as the Kansas City Chiefs' offensive coordinator beginning in 2013. During his six years with the Chiefs, Bieniemy has been credited with helping to develop the team's offense into one of the most dynamic and exciting in the league. His offensive system has seen the Chiefs become a powerhouse in the AFC, culminating in winning the Super Bowl this past season. Despite this success, Bieniemy's name has been strangely absent from head coaching conversations.
Racism Conspiracy Theories Trend As Social Media Reacts to Eric Bieniemy's Head Coaching Snub
Around social media many people are convinced that NFL executives are avoiding hiring Eric Bieniemy, because he's black. Even Shannon Sharpe reacted to the racism conspiracy theory on Undisputed, insinuating that he agrees that something fishy is going on.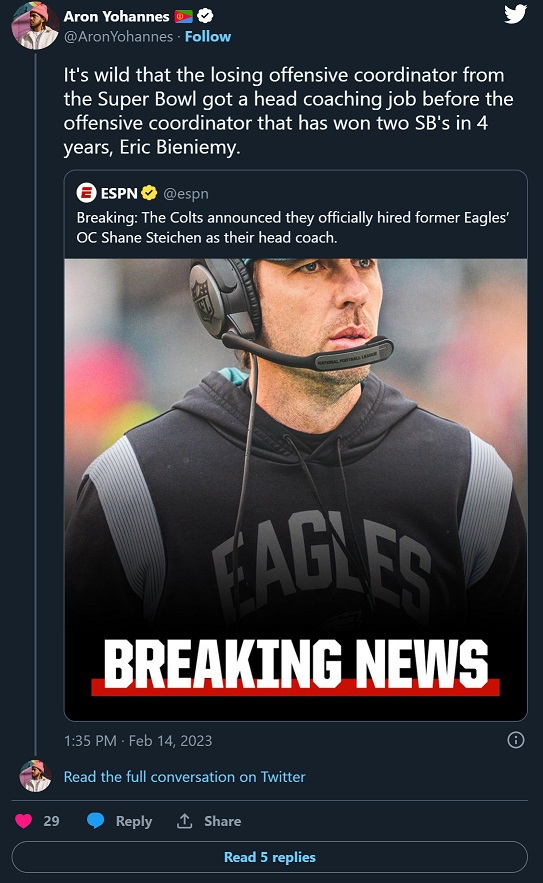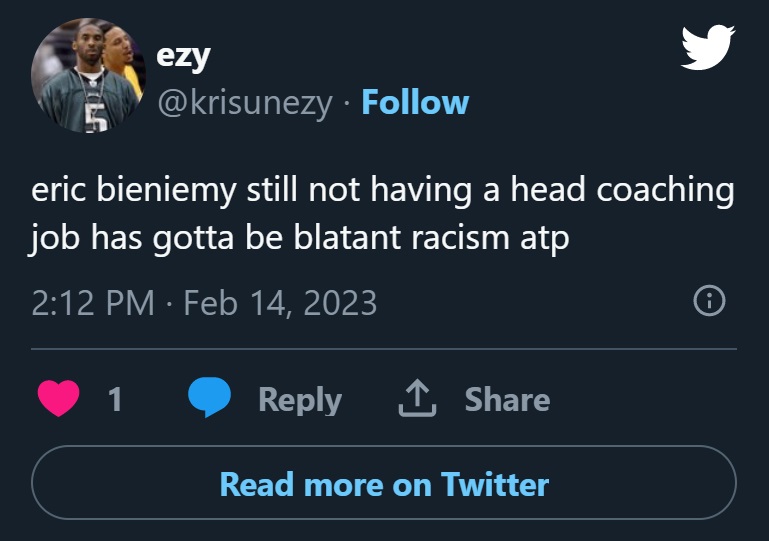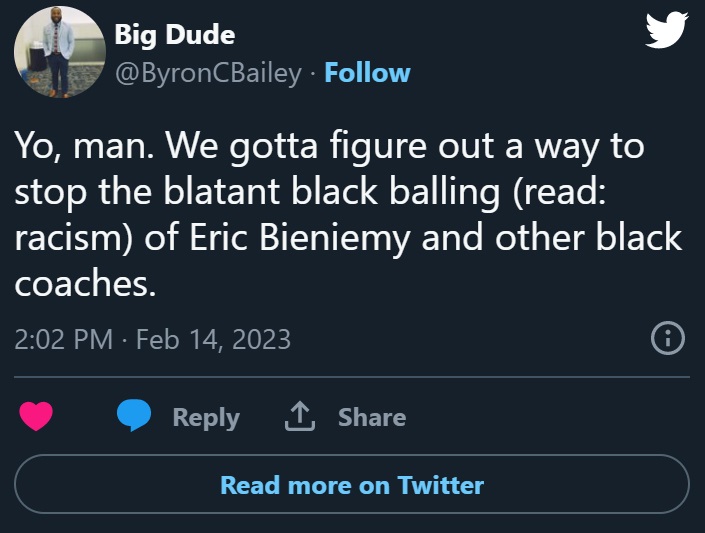 It's tough to definitively say what the real reason is behind this controversial situation, but hopefully racism isn't the driving force of Eric Bieniemy not getting these head coaching jobs. The NFL's lack of diversity at head coaching positions has been an hot topic for some time now. This situation has reignited the discussion surrounding that topic.