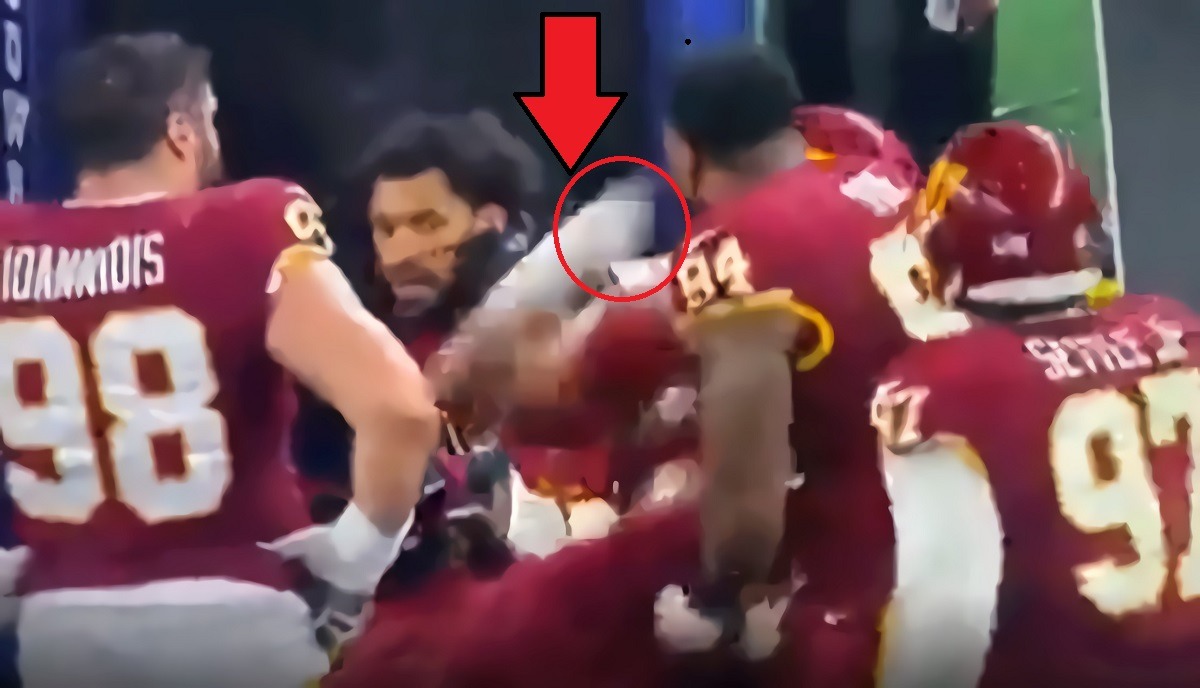 In the world of sports some of the most intense fights that happen are the result of friendly fire. When emotions boil over between teammates it's usually a deeper issue than what you see between enemies. Such was the case in a fight between Washington Football Team teammates that almost ended with a serious injury.
Jonathan Allen Fighting Daron Payne on Washington Football Team Bench Goes Viral
The matchup between Washington Football Team and Dallas Cowboys was nothing short of a complete beat down. Dak Prescott lead his squad to a dominating 56 -14 win. The old saying goes 'when it rains it pours', and that's the best way to describe how the night went for Washington.
One of the easiest ways to make a loss worse is when there is drama within your own ranks. At one point in the game the camera caught Jonathan Allen punching Daron Payne. He was retaliating to Daron Payne mushing him with his finger. Luckily catastrophe was missed by mere inches, because Jonathan Allen's punch only grazed Daron Payne's jaw.
Jonathan Allen Fighting Daron Payne Were College Teammates Before the NFL
Perhaps the most interesting thing about this intense situation his how far back the history goes between the two superstars. Jonathan Allen and Daron Payne are both college and NFL teammates. They've been fighting those football battles together since they were students on a college campus. They played at Alabama together.
Luckily when Jonathan Allen punched Daron Payne it didn't connect fully. If it did Daron Payne probably would have been "Bobby Portis'd", if you know you know.
Authors: JordanThrilla Staff