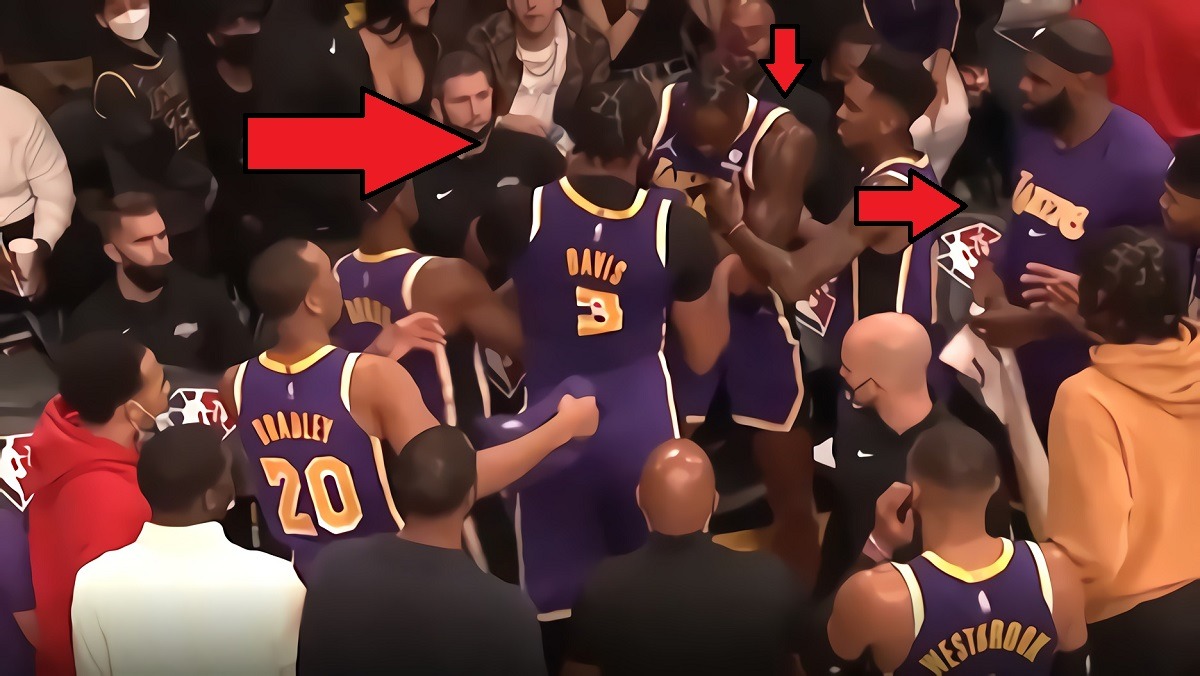 There is turmoil in the Los Angeles air, and the source is coming from within. Lakers have lost 7 straight games with their newly rebuilt team counting preseason games, and going into their matchup with the Suns they were hoping to set things right. Instead the world witnessed an altercation between Lakers frontline.
Anthony Davis Fights Dwight Howard in Lakers Huddle During Lakers vs Suns
During a timeout Dwight Howard was arguing with Anthony Davis, but they seemed relatively peaceful. Things turned ugly when Dwight got out his seat, and got in Anthony Davis' face. In response Anthony Davis pushed Dwight Howard back into the crowd, before he pushed him back.
Their teammates had to separate them to avoid fists starting to fly, luckily they successfully did that. At the moment it's still not entirely clear what led to the scuffle. However, based on the way Dwight Howard got in AD's face, presumably he must have said something disrespectful.
Take a look at Dwight Howard fighting Anthony Davis in Lakers huddle during a timeout.
This tweet was spot on, it looked like Kevin Durant and Draymond Green going at each other during infamous 2019 season.
Nothing has looked good about the Lakers in the 7 games they have played, going back to the preseason. The chemistry is non-existent, because the players don't seem to mesh well together at the moment. Westbrook has struggled in just about every game, and doesn't seem how to know how to be himself in their offense. Now you have Dwight Howard and Anthony Davis fighting on the bench.
It's still too early to say Lakers might be a bust, but they look to be in shambles right now.
Author: JordanThrilla Staff