It was back in February of this year that Tiger Woods broke both his legs in a car accident. At the time some doctors said he may never walk again. Low and behold about 10 months later not only is he walking, Tiger Woods is back on the Golf Course with his son at the PNC Championship, and it's making for some priceless father son moments. However, one moment has sparked unexpected controversy.
Charlie Woods' 'Give me the Money' Gesture Taunt at His Dad Tiger Woods During PNC Championship Father/Son Challenge Sparks Controversy
Today was the annual Father/Son Challenge, which has been renamed to the PNC Championship after a sponsorship deal with PNC Financial Services. What stood out most was how incredible Tiger Woods' 12 Year old son Charlie Woods is on the golf course. He's so talented he was showing up his own dad.
This most viral moment came after Charlie Woods made a Money Gesture taunt towards his dad after scoring a birdie. The only thing Tiger Woods could do was smile at how confident and smooth is son was on the golf course at a his young age.
You could tell he was very proud of him in that moment, although he was being taunted. However, the moment had a large portion of the general public feeling a bit indifferent.
Many people on social media weren't happy about Charlie Woods 'give me the money' gesture towards his dad Tiger Woods, because of the fact he is growing up with a silver spoon in his mouth. To them it seems strange to see a billionaire's son making a money gesture, as if he needs more money.
They are probably over thinking things though, because he's only 12 years old.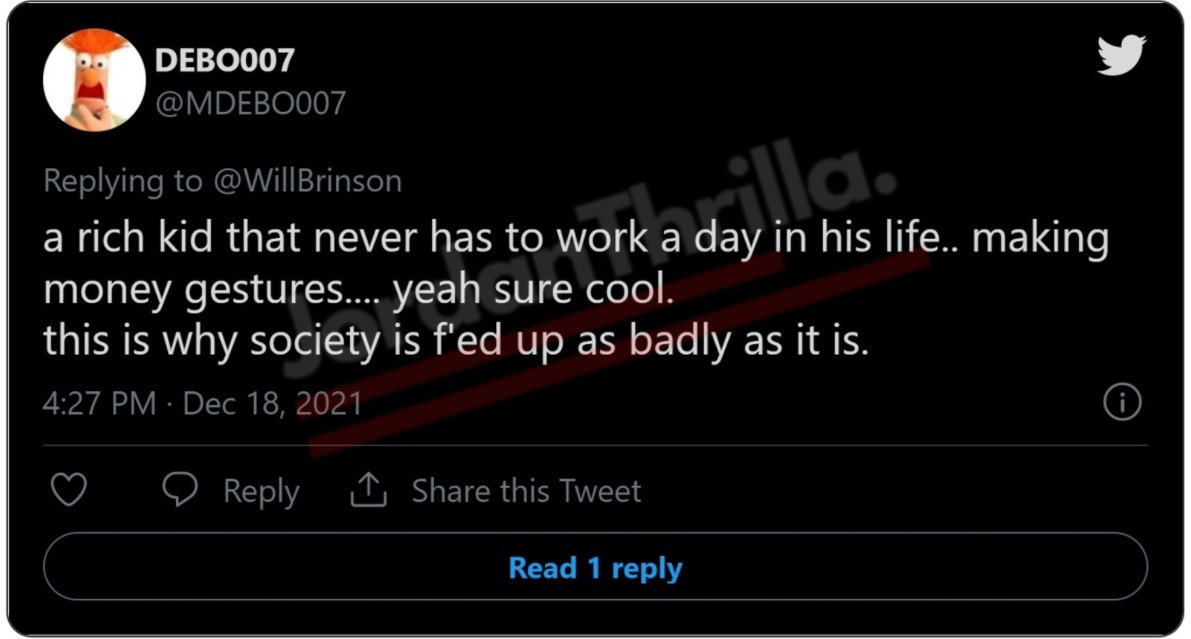 Charlie Woods was definitely born to be a golfer just like his dad, and his future in the sport is very bright. With that fame and fortune he will always have critics, so it's not surprising to see people criticizing the Charlie Woods' money gesture taunt he made towards his dad. It was all in good fun though.
Seeing Tiger Woods playing golf with his son is priceless, especially considering he was never supposed to play golf again after that horrific accident.
Authors: JordanThrilla Staff