Fitness is one the main ingredients to living a long healthy life. Likewise being out of shape is a main ingredient to having a life full of health issues. When you are very unfit committing to fitness goals can be tough, but it's always easier if you have friends trying to reach the same goal as you.
Group Body Transformation Fitness Photo Goes Viral
Everyone loves taking a group pictures to commemorate important experiences they have had with close friends. People also love taking before and after photos to show the amount of progress they made from the day they started a fitness program to the point where their goal was achieved. Usually body transformation photos involve only one person, but in the case of a viral photo there were 7 friends.
The trending group body transformation photo shows the drastic change 7 people went through working out together. In the photo there are 5 men and 2 women who were all very fat before deciding to make a change to their body. In the end they were all very ripped, some even looking like bodybuilders.
Now there's no telling if they reached their prime physical form with help of unnatural drugs, but on the surface the photo is simply incredible. It shows the power of having friends work alongside with you to reach the same dream.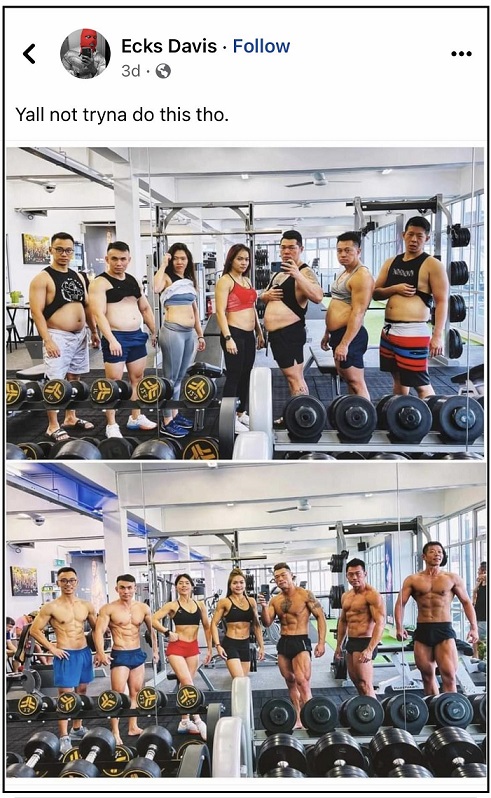 Now that is the epitome of inspirational. They all went from having blubber bellies to having shredded abs. They apparently weren't skipping leg days either. This is more proof that anyone can become extremely fit no matter what their body looks like. All it takes is commitment, consistency, and perseverance.