Logan Paul did the impossible and lasted 8 rounds with Floyd Mayweather, but people are not happy about how he made that possible. Despite the massive difference of over 30 pounds and 6 inches in height, it was clear Floyd Mayweather was the much stronger man. It was easy to notice this surprising fact, because Logan Paul hugged Floyd Mayweather entire fight.
Most people thought that the match would end in a knockout. It seemed like Logan Paul's team almost threw in the towel at one point, because he looked too fatigued. To survive the distance he was holding on to Floyd Mayweather for dear life while getting bullied by the much smaller fighter. People voiced their displeasure for his technique as social media reacted to Logan Paul hugging Floyd Mayweather almost the entire fight.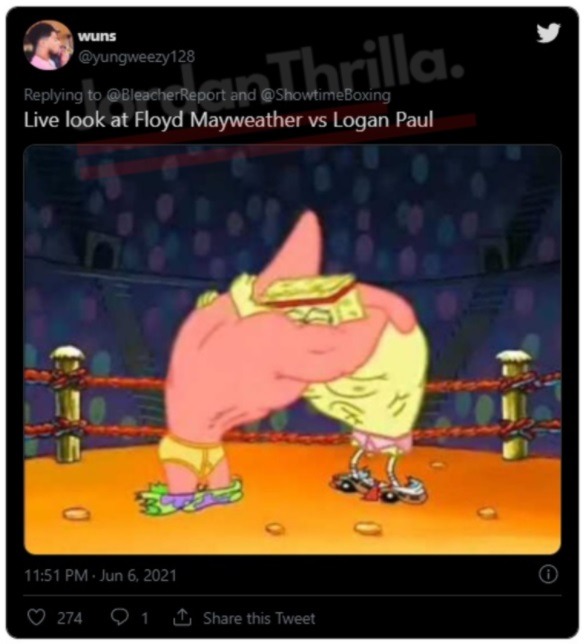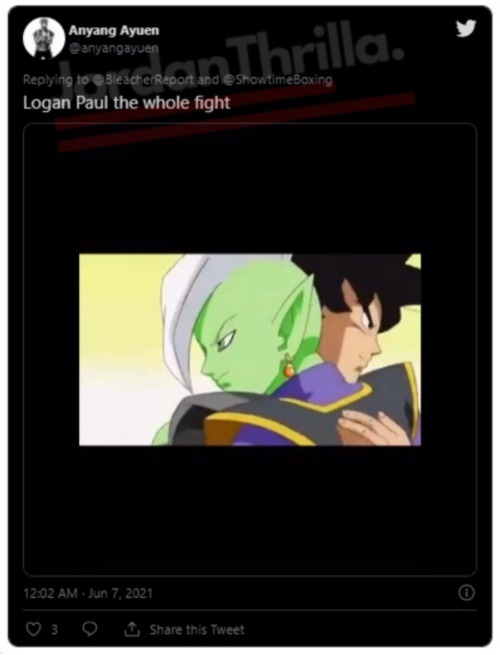 It was easy to see why Logan Paul hugged Floyd so much when you look at the stats of the much. They both landed 7 jabs despite Logan Paul taking 59 more punches. Floyd Mayweather landed 15 more power punches despite Logan Paul taking 51 more.
In total Floyd landed 40% of his 107 punches, while Logan Paul only landed 13% of his 217. Once again Floyd showed incredible accuracy even at 44 years of age.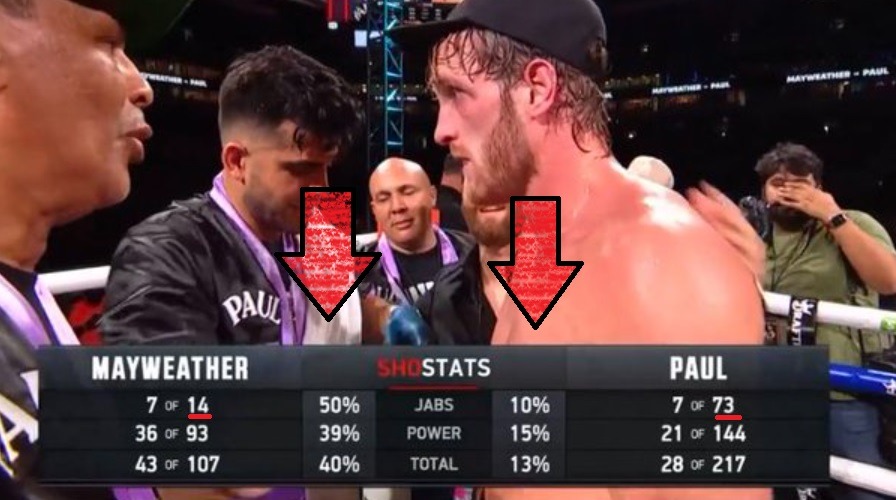 The big draw for this fight was the massive size difference, but in the end Floyd looked like the bigger stronger fighter in the ring anyway in terms of who was getting out muscled.
Would you pay to watch a rematch?
Author: JordanThrilla Staff