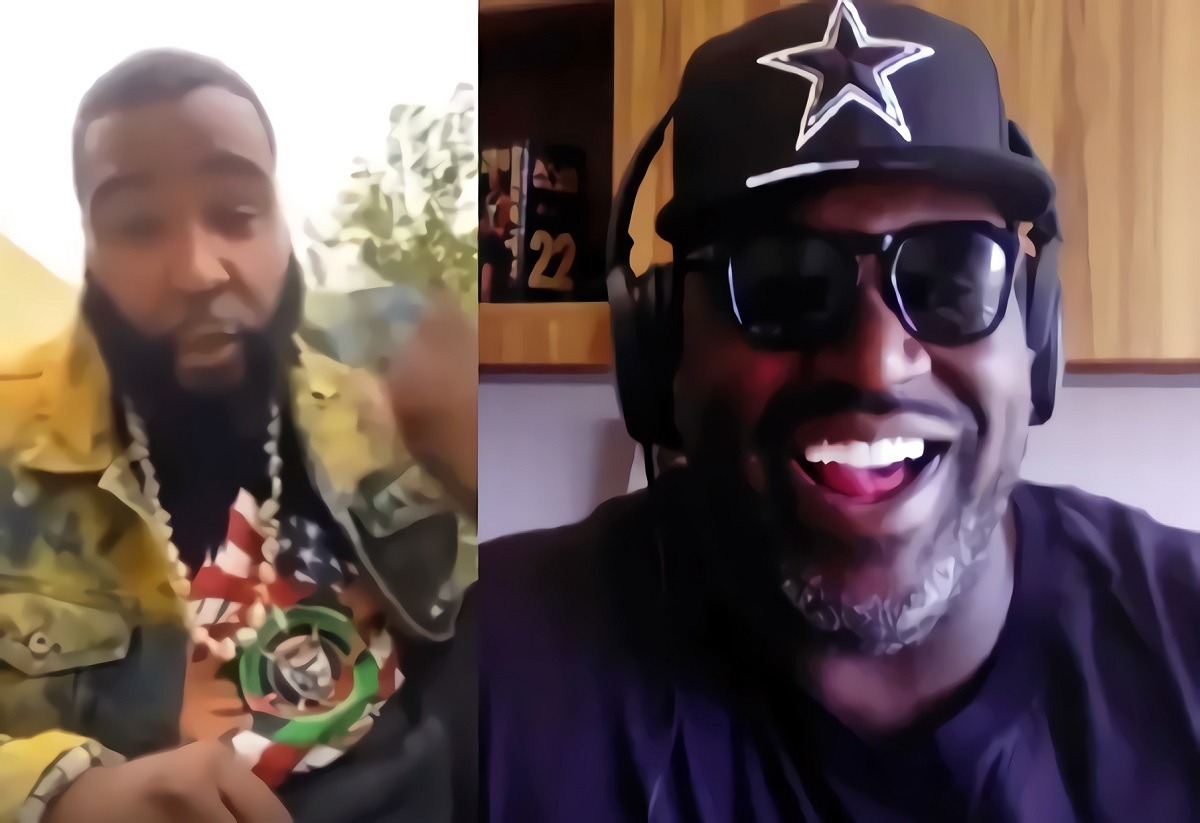 As the battle between the NBA, Nets, and Kyrie Irving continues over the COVID Vaccine, many people in the media continue to attack him unwarrantedly for making a personal decision about his own body. Through it all Kyrie Irving has stood firm on his decision not to get vaccinated, despite the prospect of losing millions. What's very sad is when you see black men in the media attacking Kyrie Irving, which is what Shaq did on the 'Tiki and Tierney' radio show, and Dr. Umar is not happy about it.
Dr. Umar Johnson Exposes Shaq for Attacking Kyrie Irving For Refusing the COVID-19 Vaccine
On his podcast Shaq said he would not want Kyrie Irving on his team if he remained unvaccinated. He called on Nets to trade Kyrie Irving saying,
"I would go upstairs and say get (Kyrie) up out of here. Get him out of her. Whoever owns the Nets, get his a** up out of here".
In response to his harsh critque of Kyrie Irving, Dr. Umar exposed Shaq pointing out that Shaq seems to try earning brownie points from white people in power by talking down on black men historically. Dr. Umar feels that Kyrie Irving not taking the COVID-19 vaccine is no one's business, but his and people should leave him alone. It's the same "your body, your choice" sentiment many people have including vaccinated players such as Draymond Green, Andre Iguodala, and Lebron James.
Dr. Umar told Shaq to stop "Shaqtin a Fool", effectively ethering him with his own brand.
At the moment 90% of the NBA is vaccinated, with the small 10% standing firm on their morals and beliefs, and not allowing others to bully them into a personal medical decision they don't want to make. Kyrie Irving is set to lose $400,000 per game missed, and did not appear in Nets first preseason game due to being unvaccinated.
This whole situation shows that Kyrie Irving is not a faker, he has real strong moral values that outweigh monetary value. Hopefully people like Shaq who are attacking Kyrie unwarrantedly will change their tune, and start respecting his decision. Instead of Shaq saying Nets should trade Kyrie, he should speak out about the overbearing vaccine mandate that is the real root of the issue. It seems understandable why some people feel it is unethical to be forcing the COVID Vaccine on people who don't want it.
Author: JordanThrilla Staff