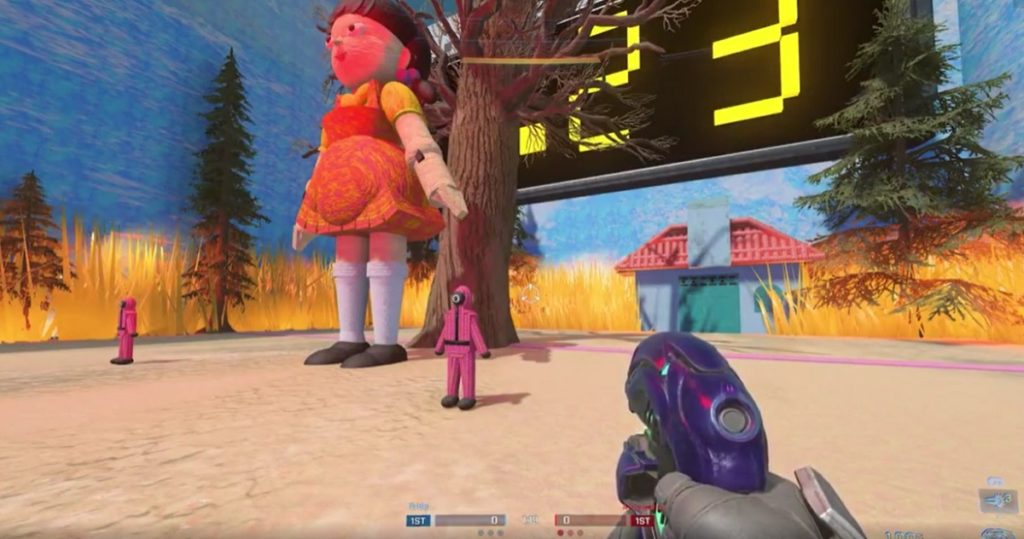 When Squid Games was released on Netflix, it instantly became one of the most polarizing shows in the world. The topic matter of the series had never been seen before on a wide scale, and the acting was phenomenal even with English voiceovers. One of the most epic moments from the show was the 'Red Light Green Light' game that paved the way for the rest of the intense predicaments the characters would be in. Now that has been recreated in Halo Infinite.
Details About Squid Game 'Red Light Green Light' in Halo Infinite Forge Mode
Halo Infinite has a forge mode that allows users to create custom maps and games, which then allows the world the experience their creations in online competitive matches. In Squid Game the 'Red Light Green Light' competition consisted of an open field with a giant statue armed with semiautomatic rifles on one end, and players on the other. When the light turned green you were free to move towards the finish line. When the light turned red you had to stay completely still, or you would shot dead. Given the simplicity of the rules this made it easy to recreate in Halo Infinite's forge mode, and the results were amazing. Take a look at the footage that first posted on reddit.
_
If you haven't played Halo Infinite yet this might be the time to start. Even if you don't have an Xbox you can sign up for XCloud, and play it right in your web browser.
As of right now this might be the only way to truly experience what it would feel like to be a Squid Game contestant.