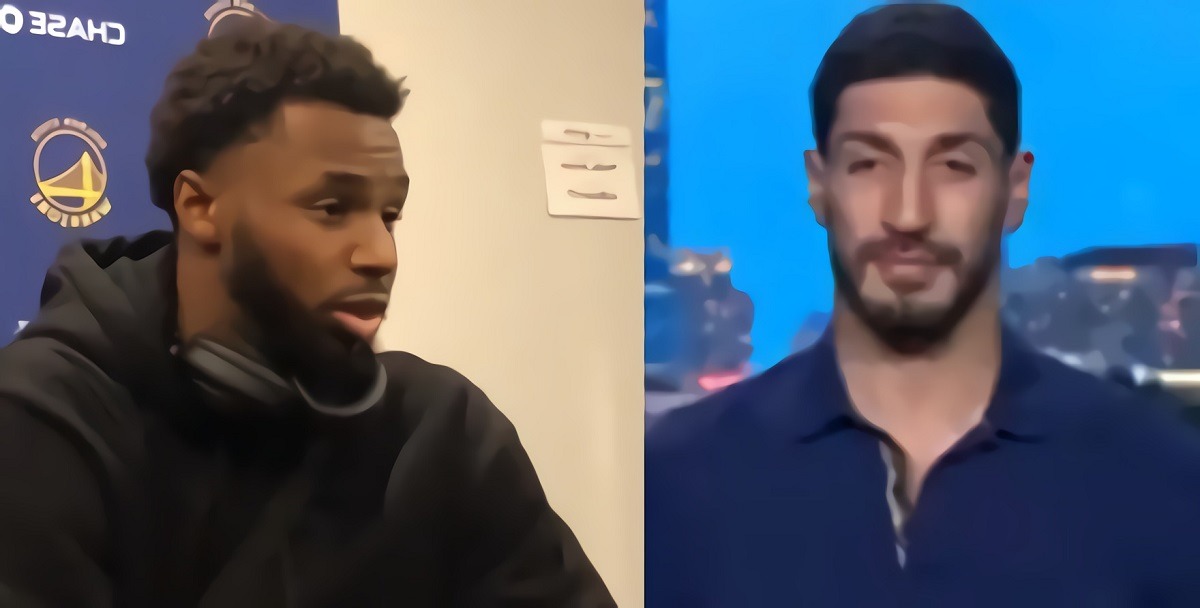 A few days ago Lebron James made headlines when he revealed his stance of vaccine mandates. After assuring everyone that he got vaccinated after previously being skeptical, Lebron James refused to promote the COVID vaccine for other people to use. His reasoning behind that sentiment was the notion that people shouldn't get involved with what other people do with their personal bodies. Ted Cruz gave him props for being brave enough to take that stance.
In his full statement on vaccine mandates this is what Lebron James said,
"I don't talk about other people and what they should do. I speak for me and my family. That's what it's about. We're talking about individual's bodies. We're not talking about something political, or racism, or social injustice. We're talking about people's bodies and well-being. I don't think I should get involved in what other people should do with their bodies and livelihoods."
Despite his morally correct perspective on the issue at hand, one of his old enemies isn't happy Lebron James refused to advocate for COVID-19 vaccine. During an interview with CNN Enes Kanter dissed Lebron James for not promoting the COVID vaccine. He feels that his platform should be used to coerce people into making a personal medical decision. Andrew Wiggins revealing why he wasn't vaccinated after Warriors first preseason game ties into the sentiment Lebron James had, as you will see below.
Lebron James reaffirmed he was against vaccine mandates by retweeting a video of Draymond Green explaining how he felt the COVID vaccine had become a political war, and people should be able to choose not to get vaccinated with face repercussions. Draymond Green said he would not tell Andrew Wiggins to get the vaccine, because it's his personal body.
Lebron added the caption "Couldn't have said it any better" on Draymond Green's video.
Draymond Green with the best covid statement I've seen since March 2020. Listen:
pic.twitter.com/zueGKNRhqR

— Gary Sheffield Jr. (@GarysheffieldJr) October 1, 2021
Andrew Wiggins Reveals his EpiPen Situation and Why He Was an Anti-Vaxxer Against COVID Vaccines
The situation between Enes Kanter and Lebron James is expounded by Andrew Wiggins' reasons for not getting vaccinated with COVID Vaccine, which were revealed after Warriors first preseason game. Firstly Andrew Wiggins revealed he had an allergic reaction in the past that made him fearful of the COVID vaccine since it has limited long term data.
In addition Andrew Wiggins was worried about the long term side effects of COVID vaccine. He now worries about what his health will be like in 10 years. Specifically he wonders if the COVID vaccine will cause kidney damage or cancer in the long run. Andrew Wiggins got vaccinated on October 3, because he felt he was forced to choose between his career and putting a substance he didn't want into his body.
What is the EpiPen Andrew Wiggins Carries?
While explained why he wasn't vaccinated it was revealed Andrew Wiggins carries an EpiPen, which proves he really did suffer from an allergic reaction in the past. An EpiPen is an emergency device that injects epinephrine in the event a serious allergic reaction called anaphylaxis. Symptoms of this condition come on rapidly, and can include skin rash, nausea, vomiting, difficulty breathing, shock, and death if not treated immediately.
If that's what Andrew Wiggins went through, it's easy to see why he wasn't trying to take that vaccine.
The beef between Enes Kanter and Lebron James started long before the COVID vaccine mandates. Back in 2017 Lebron James tried to punk out Enes Kanter after he took offense to how he bumped into Frank Ntilikina.
Who is right and who is wrong here? Should Lebron James be giving people medical advice about something that could potentially detrimental to a person's health? Seems like Lebron is playing it safe and doing the common sense thing by not advocating what people should do with personal bodies, but it's also understandable why some people think he should.
Andrew Wiggins situation is proof of why it isn't always best to advocate for people to medical decisions, because you never know what personal or medical reasons they have for not being vaccinated.
Author: JordanThrilla Staff