Nick Bosa is one of the best defensive ends in the NFL, with the ability to single handedly impact games. That was proven true early on in his performance during 49ers vs Packers. He was making all the right plays such as sequences where he tipped a pass, forced a facemask, and got tackles for loss of yards. He was making Yosh Nijman's football life a living hell from the jump.
What's Up with Nick Bosa's Stance?
With the football world's attention on his early production against Green Bay, people noticed Nick Bosa's one arm stance at the line of scrimmage. He only has one hand touching the field, while he keeps his other arm flexed by his side. At first glance the feat doesn't look amazing, but when you realize how hard it is to balance like that it is a testament to his physical ability.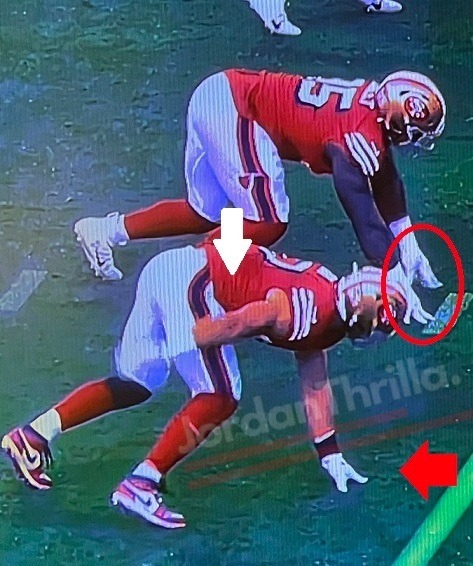 Here were some reactions to Nick Bosa dominating Packers' offensive line early on with plays that all started from his one arm stance.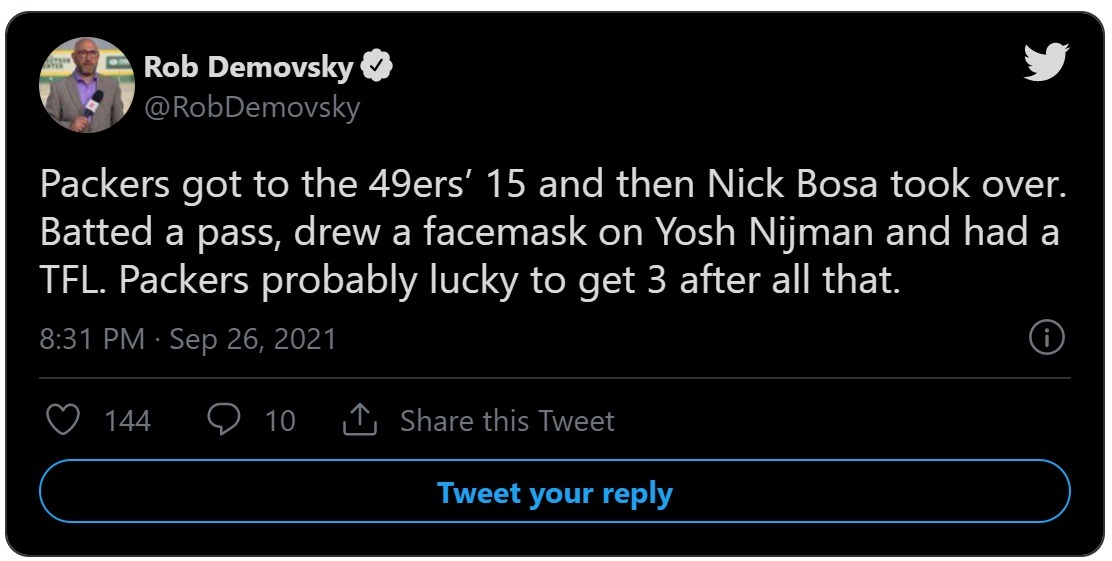 Nick Bosa getting ready. With a sack tonight Bosa would become the first #49ers player with a sack in 3 straight games since Aldon Smith in 2013. pic.twitter.com/JsWwQ5v3FE

— Jack Hammer (@JackHammer_NFL) September 26, 2021
When most other NFL players try doing Nick Bosa's stance they keep the free hand propped against their thigh for balance. The video above shows an example Nick Bosa's one arm stance vs the Normal one arm stance.
Do you think Nick Bosa has the scariest line of scrimmage stance ever? Has those Tony Ferguson UFC training vibes to it.
Author: JordanThrilla Staff