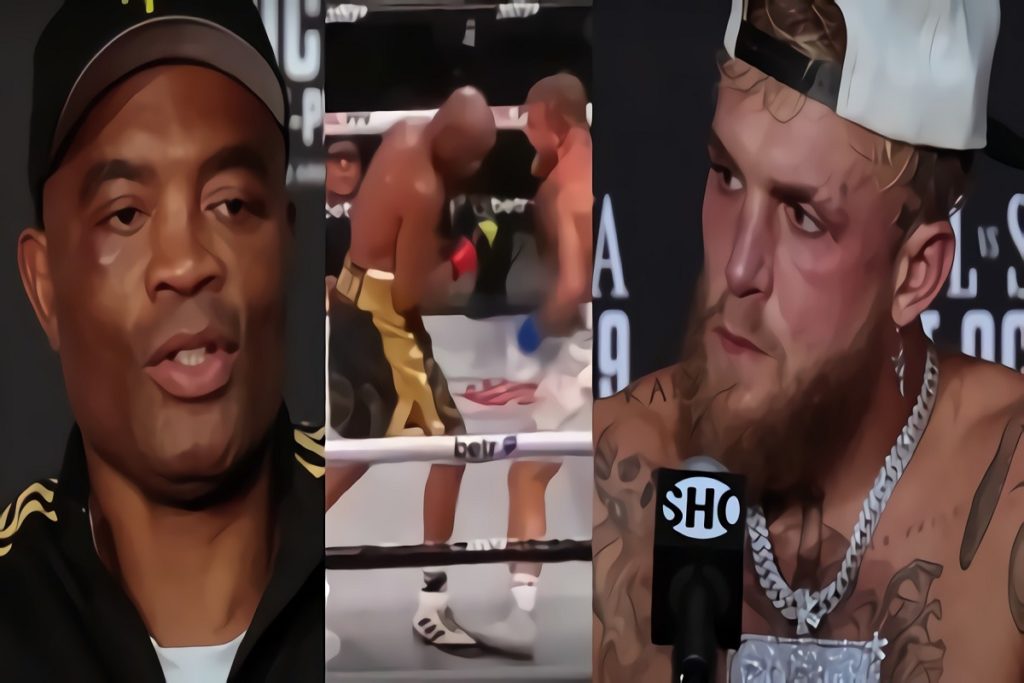 Jake Paul went from being just a content creator on YouTube, to being one of the most popular boxers in the world. At 6-0 he has knocked out several professional athletes, which is impressive even though they weren't real boxers. His win streak has some people convinced that he's paying off his opponents to win each match, and now social media believes a clip from his latest fight with Anderson Silva may be the definitive proof.
Did Anderson Silva Fake Getting Knocked Down to Throw the Fight vs Jake Paul?
Similar to his first matchup with Tyron Woodley, Jake Paul wasn't able to knockout Anderson Silva. However, in the final round he did knock him down briefly, but Silva was able to beat the ten count, and finish the match. What's strange about the knockdown is that on slow motion replay it looks like Anderson Silva fell before Jake Paul's glove made contact with his face. Naturally this has fueled a conspiracy theory that the match may have been fixed. Take a look at this strange video, and how people are reacting on social media.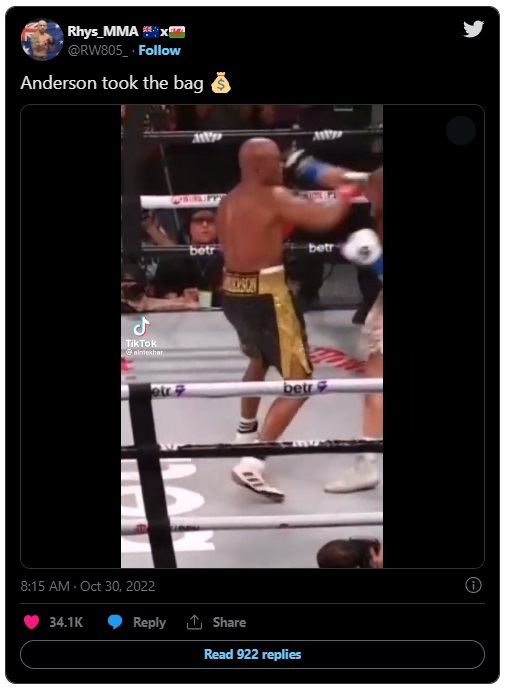 After the fight Jake Paul seemed to be saying all the right things to make the punch seem like it was real. Take a listen.
It's well known that boxing is possibly one of the most corrupt sports in the world when it comes to fixing fights. Part of that problem might be due to how easy it is to fix contests that only involve two people. In that regard it wouldn't be surprising if Jake Paul paid Anderson Silva to throw the fight.
At 47 years old that money he possibly made was probably a lot more important than pretending to lose. Still yet until it can be definitively proven people might need to give Jake Paul his props for taking real damage in the ring, and still winning.