The past few weeks have been strange times in Politics, and now a Donald Trump mutilated Florida Manatee has entered the chat. Police are searching for a Trump Supporter who carved Donald Trump's name into the back of a Florida Manatee, which is also known as a Sea Cow. There is a Florida Manatee conspiracy theory now floating around that suggests this was an inside job.
Wildlife officials discovered the Trump Florida Manatee at Blue Hole on Homosassa River, which is a location inside the Crystal River Wildlife Refuge. Based on those facts, it's possible this mutilated manatee was an inside job by someone who works there. Doctors say the mutilated Florida Manatee will permanently scared with word "TRUMP" written on it's back for the rest of his sea living days.
Looking closely at Trump's named carved into the Florida Manatee really shows how wide each of the letters are. It's just an approximation, but each letters appears to be almost 1 inch wide.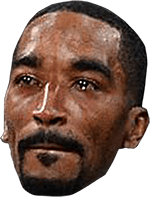 The mutilation of Manatees is an issue that has been going on a long time in the wildlife world. In the photo above you can see another example of a mutilated manatee with "H353" carved into its back. However, this recent incident was the first time it has happened due to political warfare.
The pain this mutilated Florida Manatee went through at the hands of a Trump supporter is just unspeakable. Hopefully this wasn't an inside job carried about by people at the Crystal River Wildlife Refuge who are supposed to protect these animals.
Author: JordanThrilla