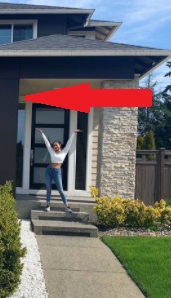 A woman bought her first house 22 years old with her Onlyfans income. In the viral photo the woman named Sarvani stands in front her new house bought with Onlyfans income, and added the caption "Say what you want about OnlyFans, but I just moved into my dream house at 22".
While Onlyfans is usually looked down upon as shameful way for a woman to make money, women are often seen on social media flaunting their paychecks from the service. So while people may say they have "better" jobs than Sarvani, she already has her dream house at only 22 years old from her Onlyfans job.
Congrats to this woman on buying her first house at 22, with Onlyfans income. Hopefully in the future she can invest the money she is making into a more respectable career.
Author: JordanThrilla